The Anthem™ All-terrain Wagon Stroller
Our top priority? Making this the easiest wagon stroller to steer and maneuver.
---
STRESS LESS 60-DAY RETURN POLICY
EXPERTLY DESIGNED & MANUFACTURED
Design is in every detail. You'll get premium features, functionality, and style - all without the premium price tag. Just a few reasons why the Anthem is special:
Welded aluminum frame for strength & stability

Rugged all-terrain tires

Smooth steering

Supremely comfy ride for your little passengers
---
Are they ready for a rest?
When you're ready to go, we make it simple. The Anthem folds flat quickly and easily, so you can stow it away in your car or at home.
Plus, the quick-release front and back wheels are easy to remove for an even more compact fold.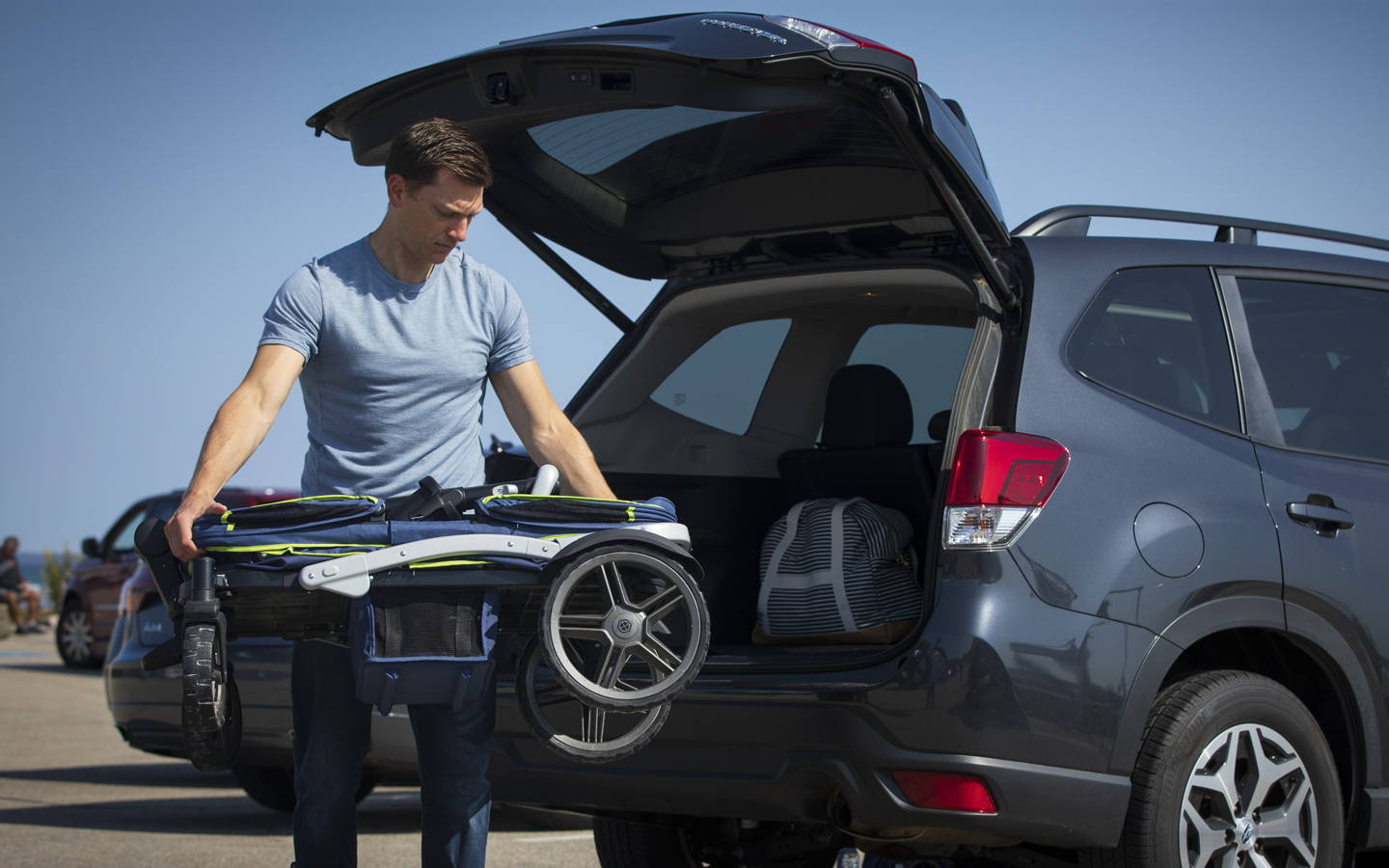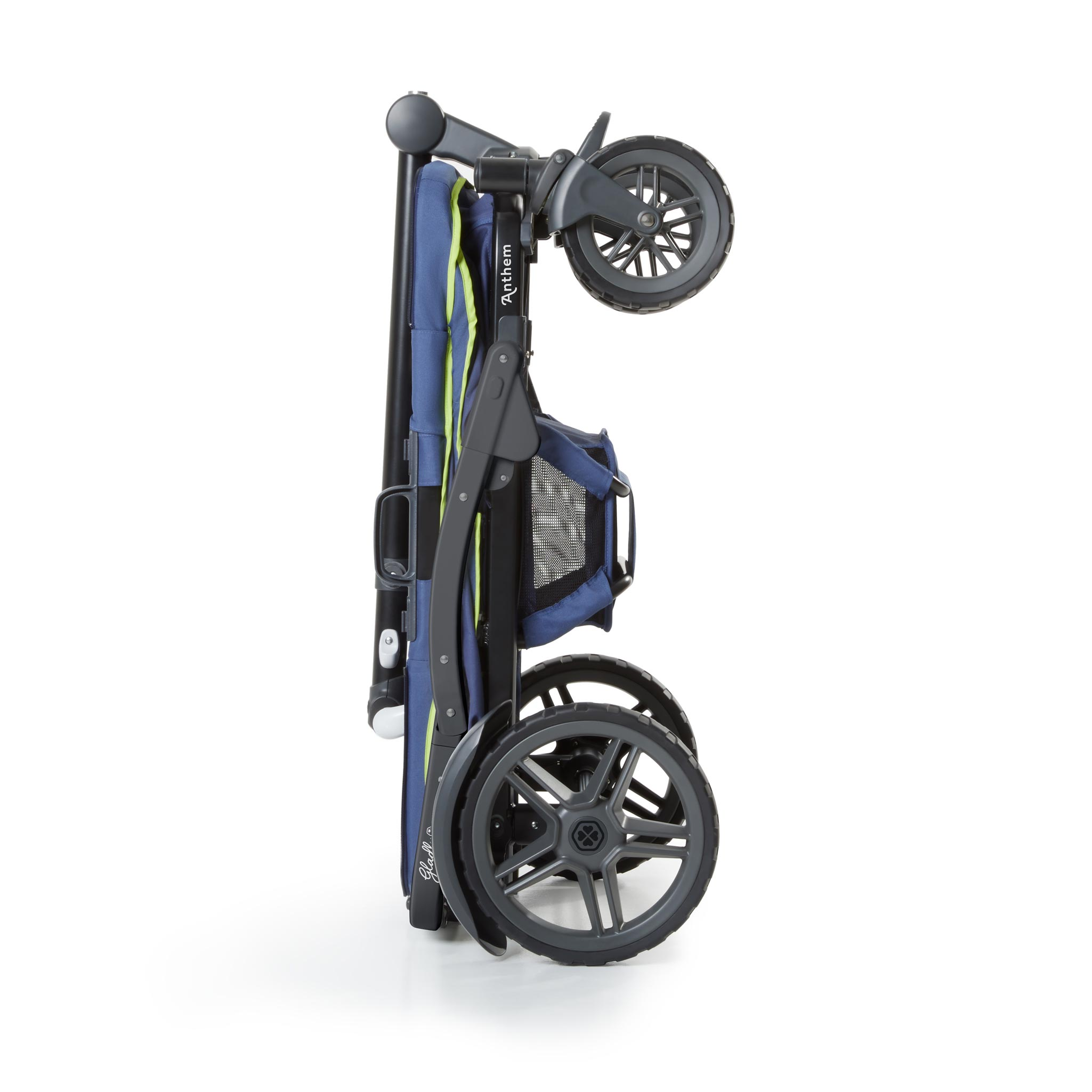 ---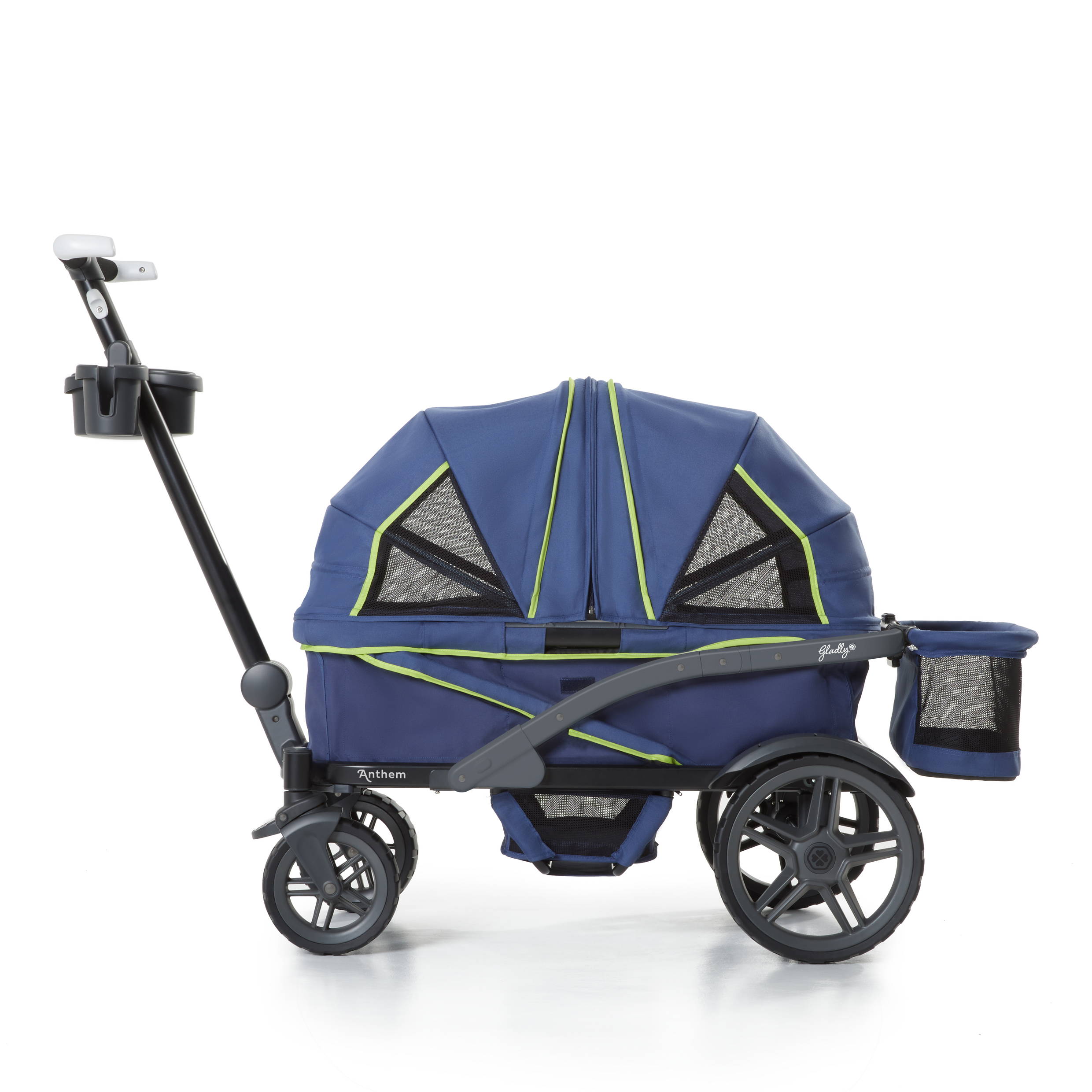 Protection from the elements
Two XL canopies with the ability to zip closed provide protection from rain, wind, and sun. Stroller canopies can often make it too warm inside, so we've added mesh inserts ensure that fresh air circulates and keeps the kids cool.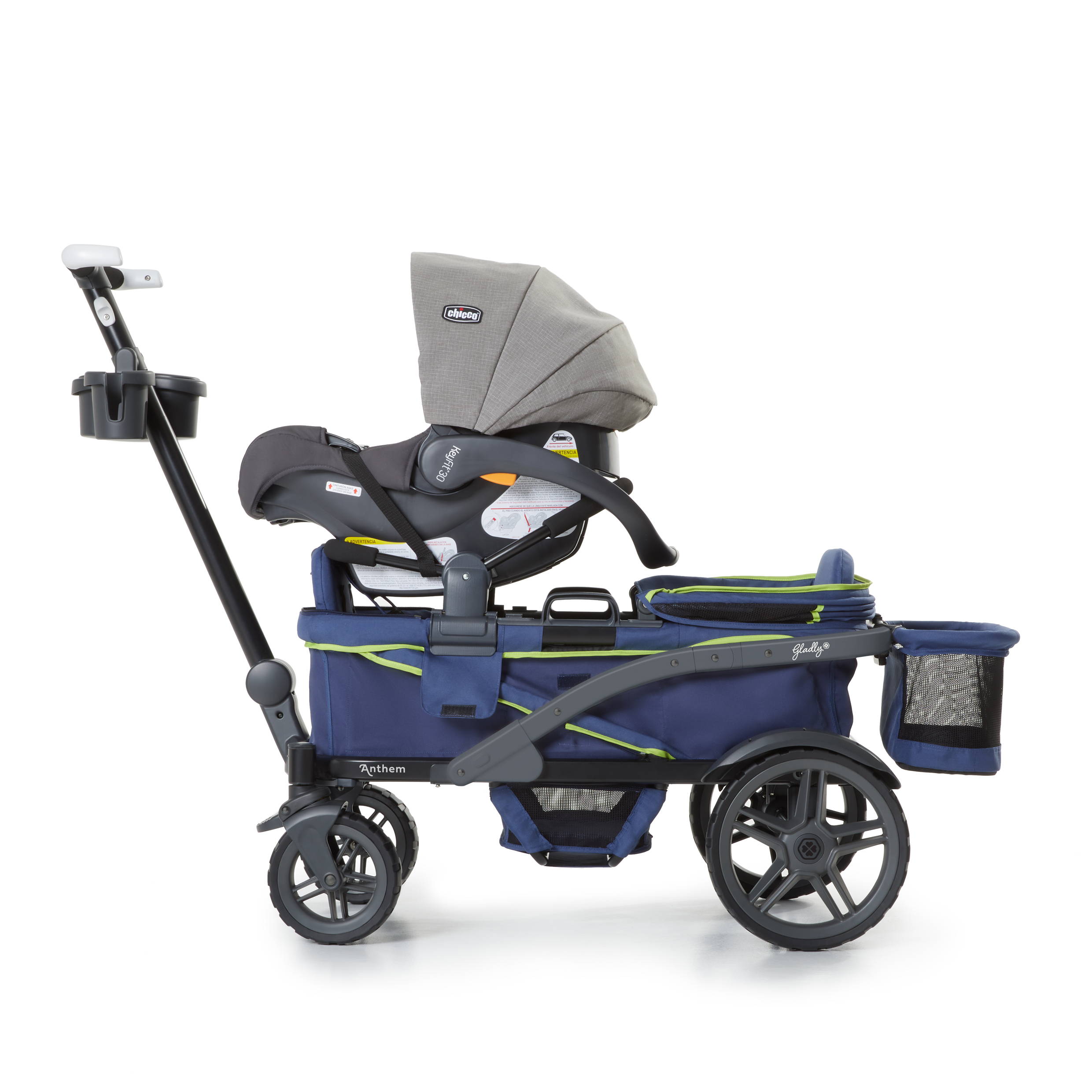 Accepts selected infant car seats
Use from day one with our infant car seat adapter. It attaches easily and fits securely so that you can take baby for a walk and pick up groceries at your local farmer's market. Especially great for heading out with your toddler and their new sibiling.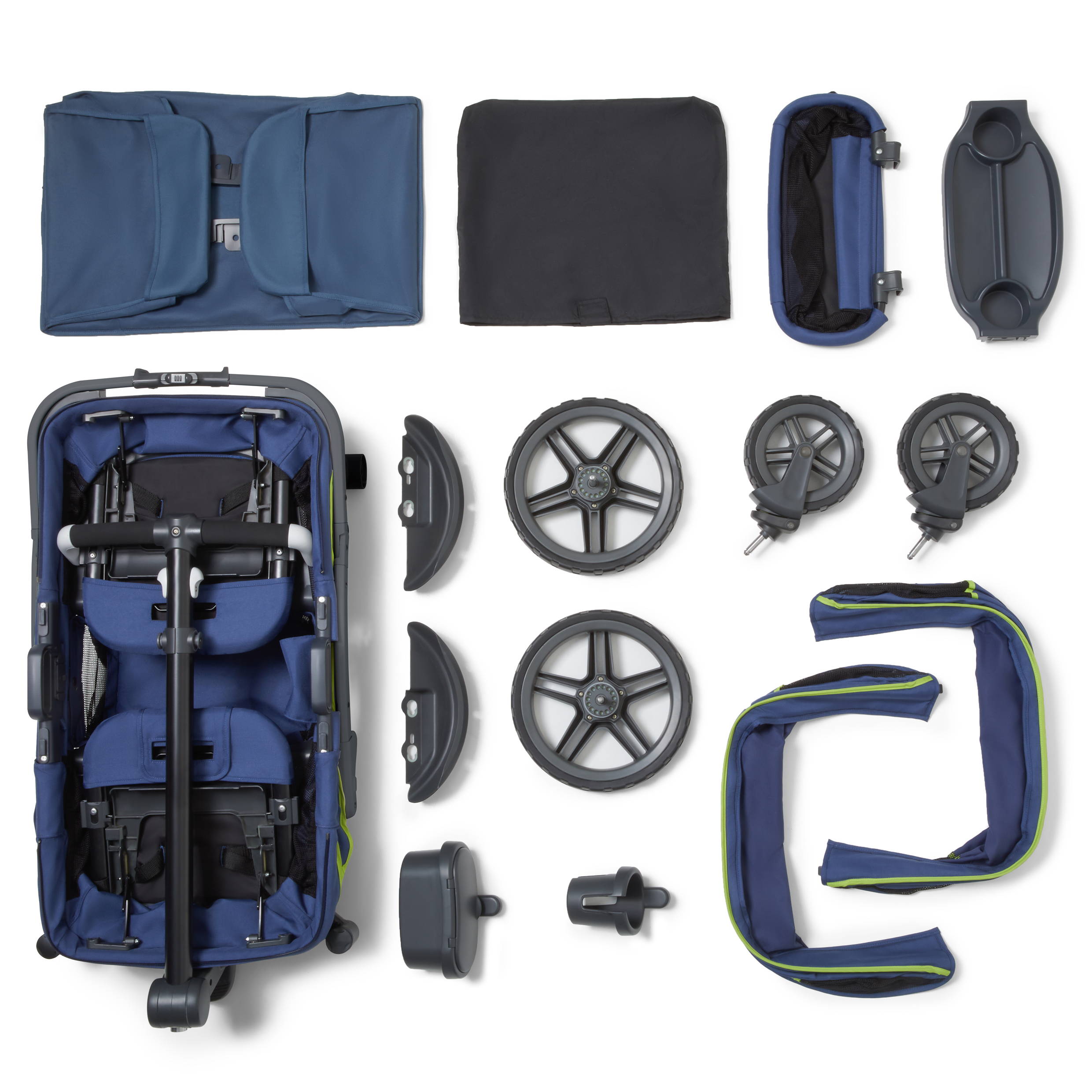 The "extras" come standard
When you buy the Anthem, it comes ready to use, right out of the box. No need to purchase "extras" like the parent cupholder and storage container, double child's tray, storage basket, recline mode mattress and storage bag - they are included in your purchase!
Need more even more room?
We've got you covered. Check out the 4-seater version of the Anthem for even more fun.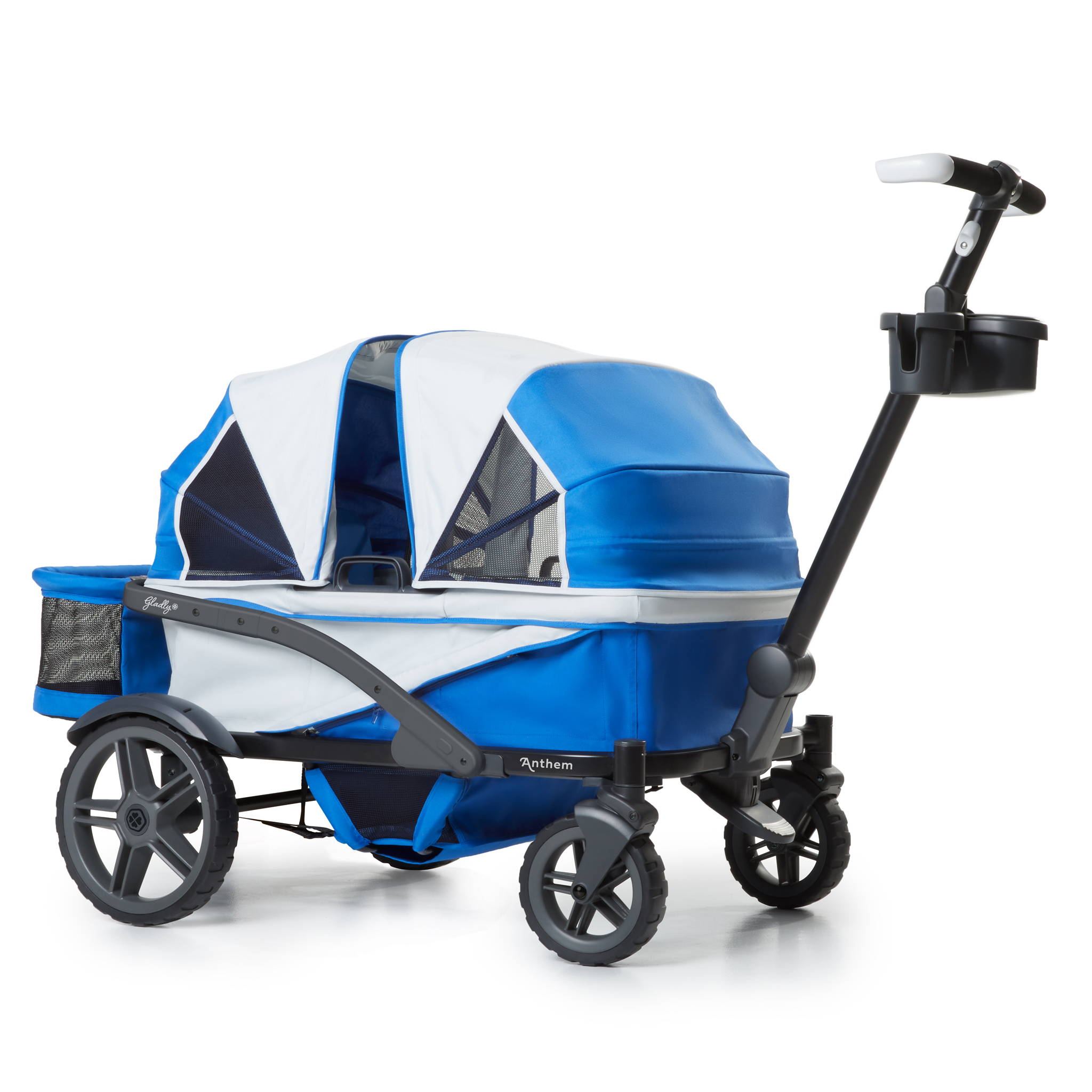 "Our little absolutely LOVES this wagon! She wants to ride in it all the time. I'm small so I was worried it would be too hard to manage by myself, but it's really easy to steer around. Everything about this is well made and it folds up very easily."
Samantha M.
15 SEP 2017, 14:42
"We looked at a number of wagon strollers but they were either too expensive or seemed cheaply made. This one is easy to fold and it's very cool that the seats fold down so our kids can lay down if they want. Extremely useful product."
Terra C.
15 SEP 2017, 14:42
"This has replaced our regular stroller. We've taken it to the beach, to the park, on hiking trails, just about everyplace. Great value and the fold is super easy. Really happy we decided to buy this one."
Roger L.
15 SEP 2017, 14:42