The Anthem™ All-terrain Wagon Stroller
Our top priority? Making this the easiest wagon stroller to steer and maneuver.
---
STRESS LESS 60-DAY RETURN POLICY
EXPERTLY DESIGNED & MANUFACTURED
Design is in every detail. You'll get premium features, functionality, and style - all without the premium price tag. Just a few reasons why the Anthem is special:
Welded aluminum frame for strength & stability

Rugged all-terrain tires

Smooth steering

Supremely comfy ride for your little passengers
Chosen as the
"Best Beach Wagon for Kids" by:
---
Are they ready for a rest?
When you're ready to go, we make it simple. The Anthem folds flat quickly and easily, so you can stow it away in your car or at home.
Plus, the quick-release front and back wheels are easy to remove for an even more compact fold.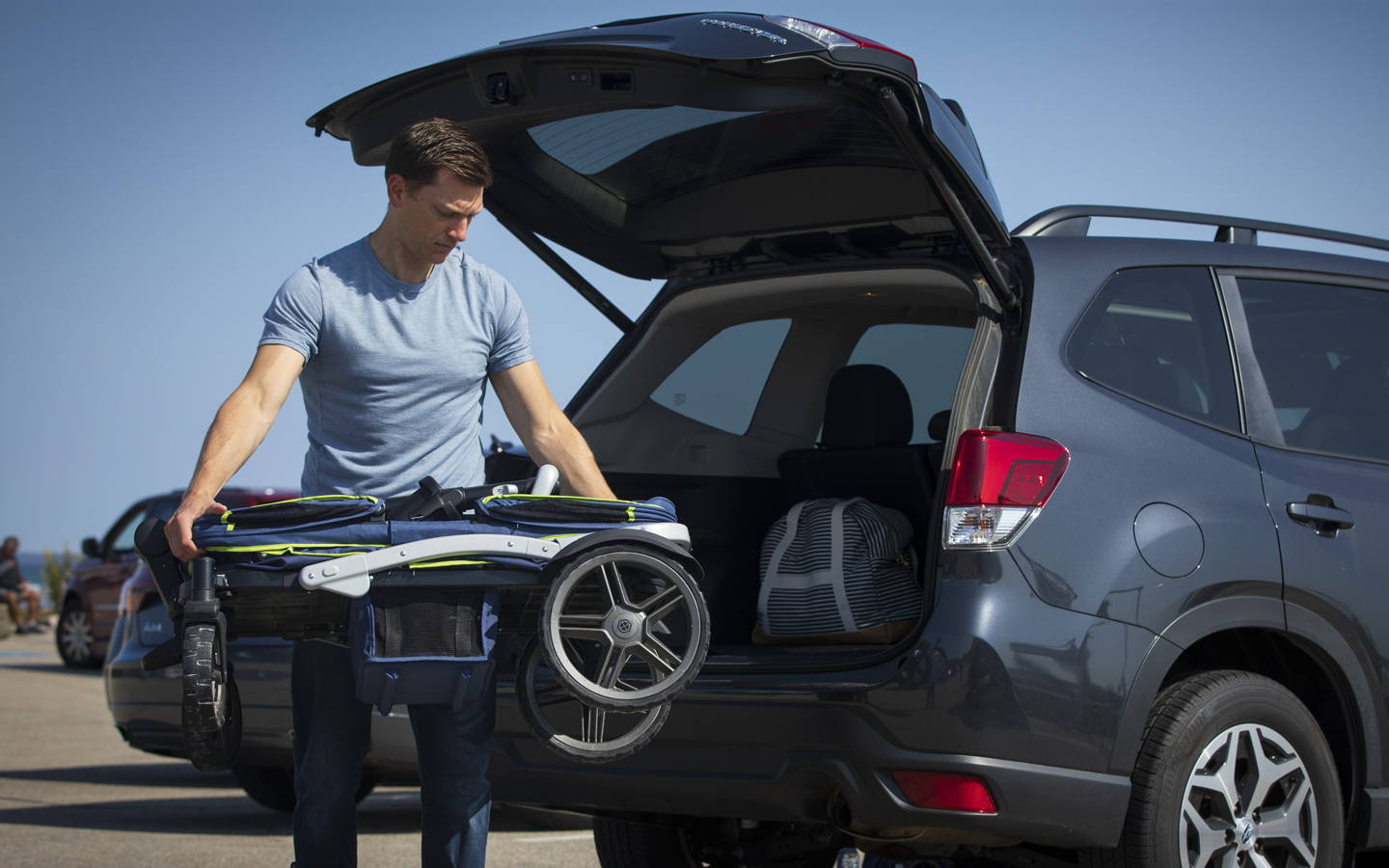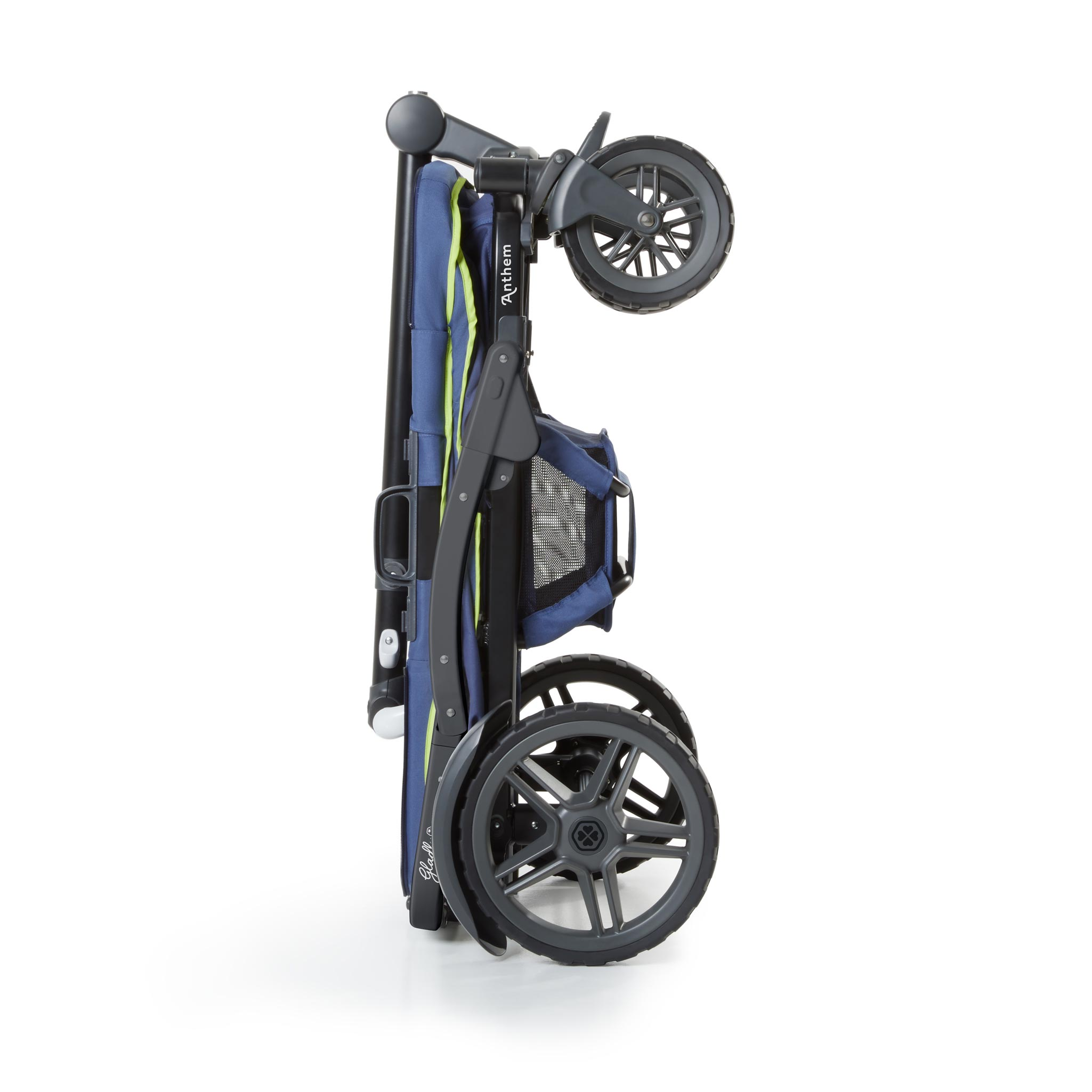 ---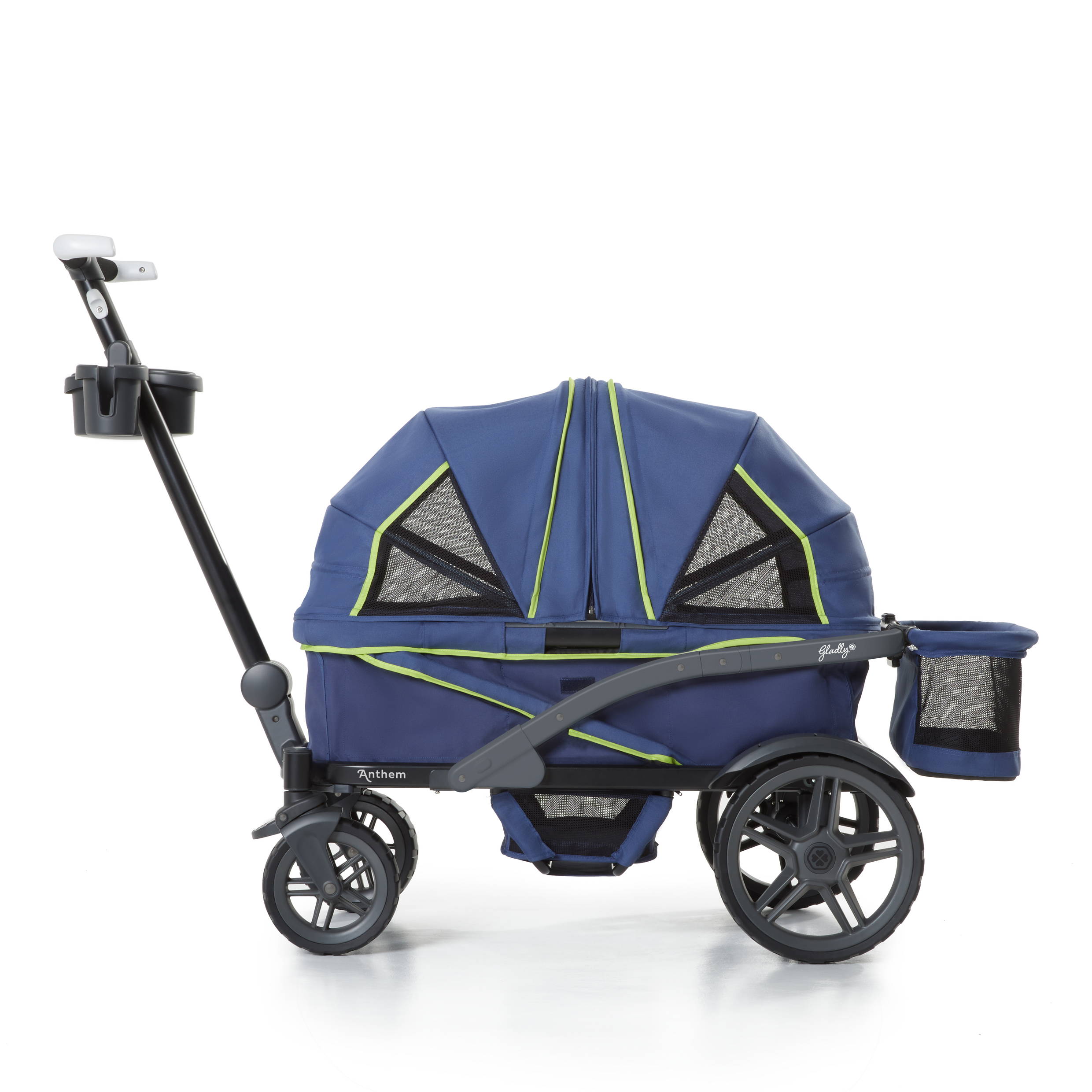 Protection from the elements
Two XL canopies with the ability to zip closed provide protection from rain, wind, and sun. Stroller canopies can often make it too warm inside, so we've added mesh inserts ensure that fresh air circulates and keeps the kids cool.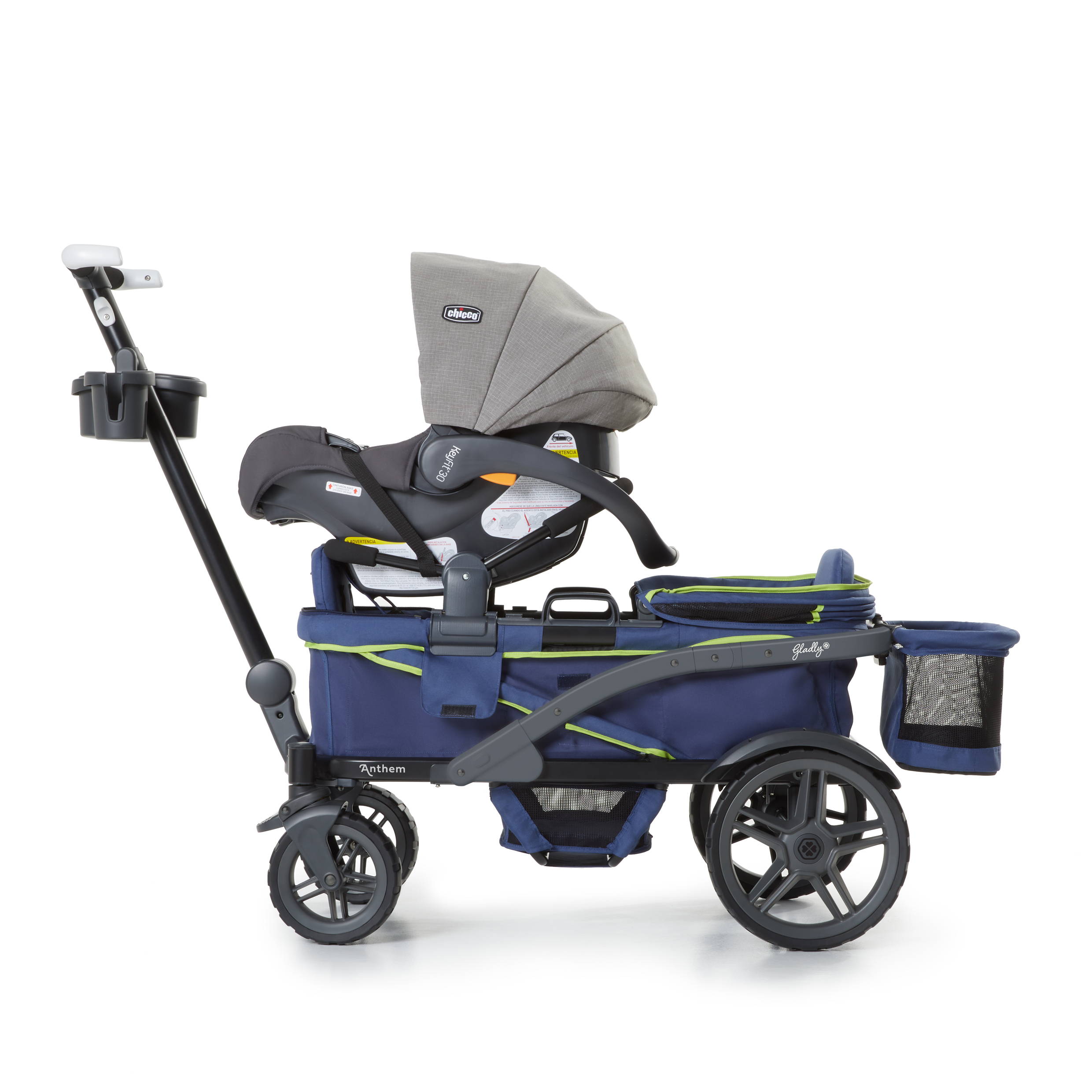 Accepts selected infant car seats
Use from day one with our infant car seat adapter. It attaches easily and fits securely so that you can take baby for a walk and pick up groceries at your local farmer's market. Especially great for heading out with your toddler and their new sibiling.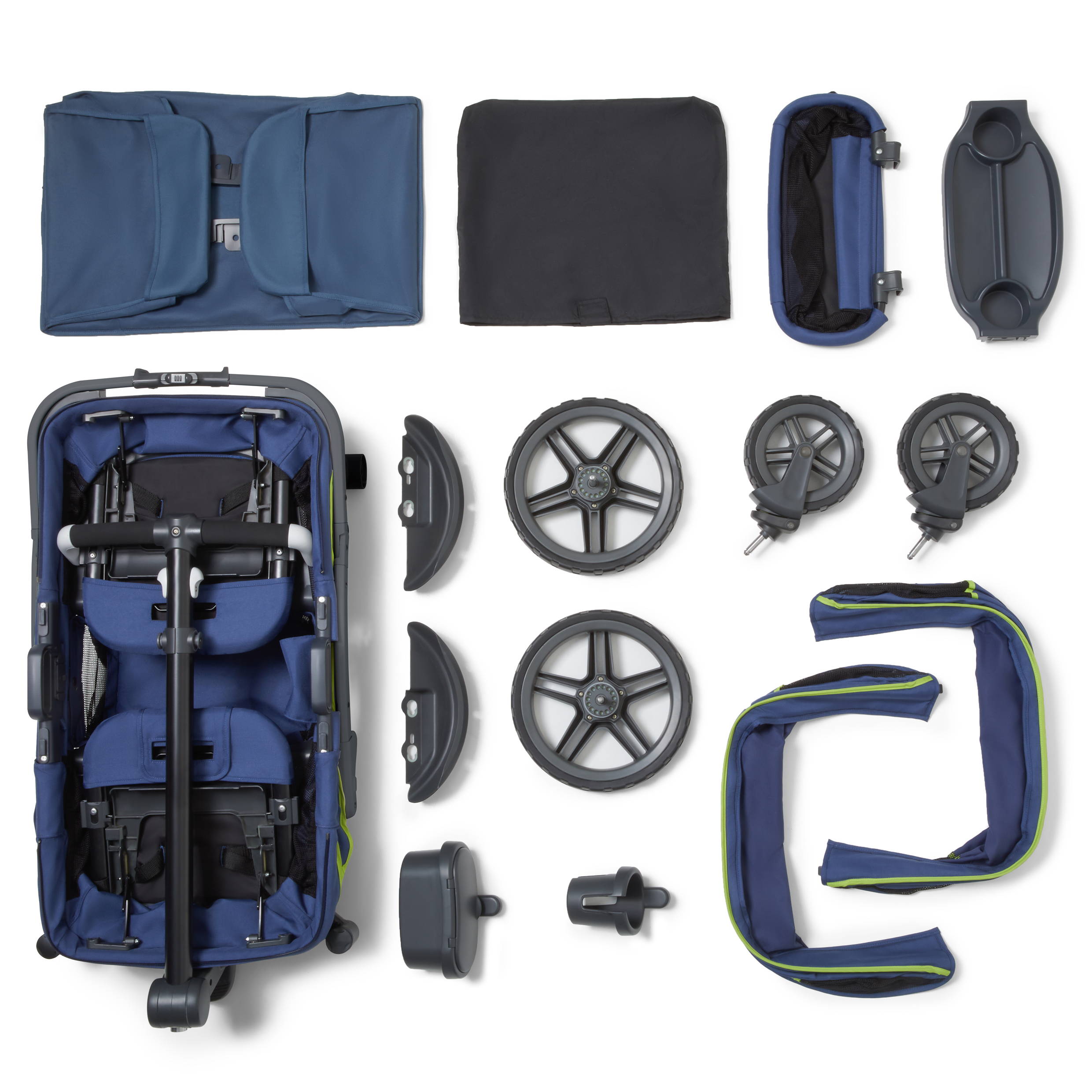 The "extras" come standard
When you buy the Anthem, it comes ready to use, right out of the box. No need to purchase "extras" like the parent cupholder and storage container, double child's tray, storage basket, recline mode mattress and storage bag - they are included in your purchase!
---
Need more room?
We've got you covered with the Anthem4.


Two XL canopies, parent cup holder, two double cupholders and interior mattress come standard!
The Anthem4 ICS has the ability to accept select infant car seats with the Gladly Anthem4 Infant Car Seat adapter, sold separately. If you have older children, grab the Anthem4 Classic.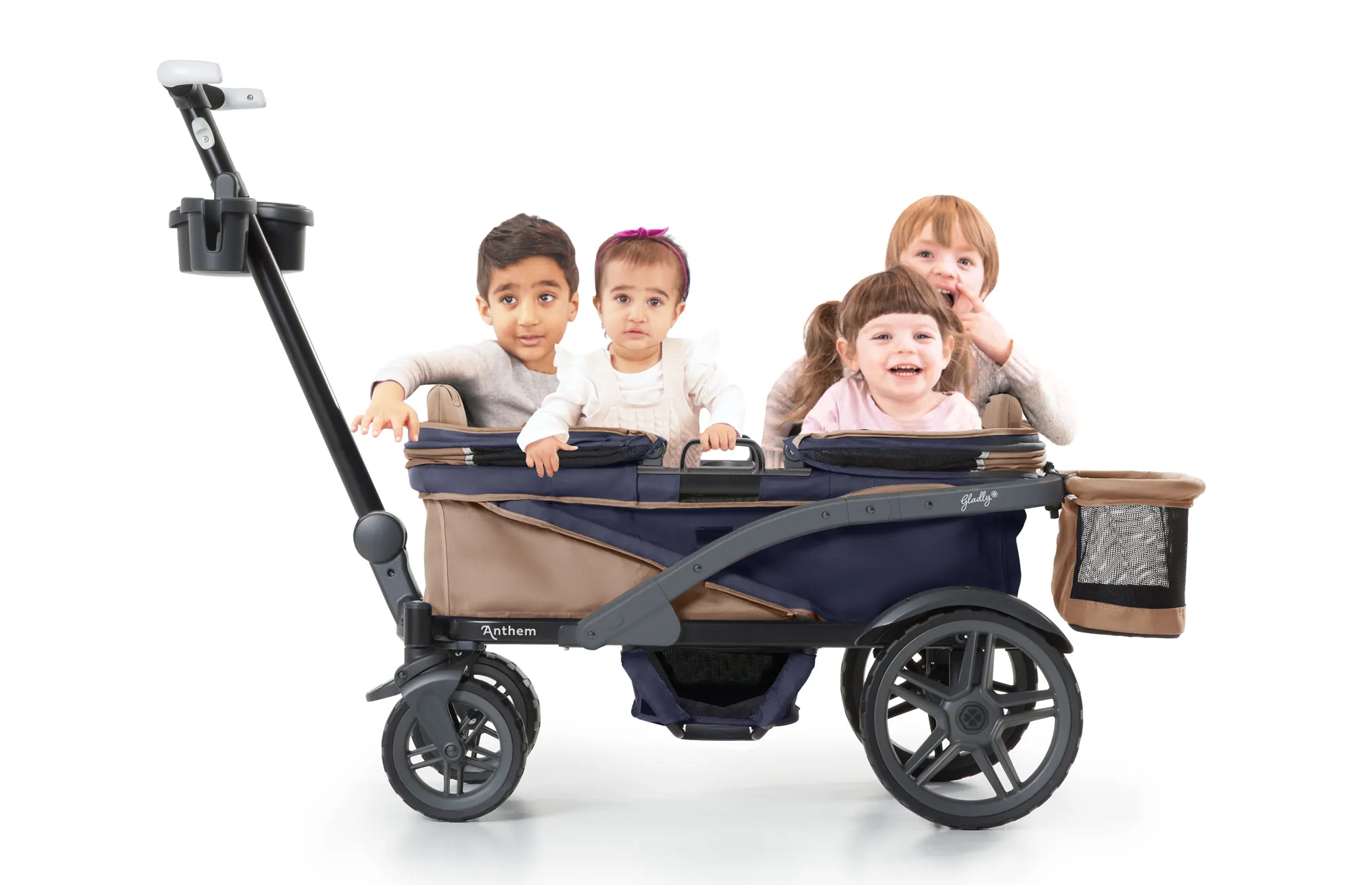 ---
A Lifesaver 🙌
I received my wagon and we love it! I love that I can take it on nature trails & I don't have to worry about having to drag it, it moves to easily over dirt trails thanks to the all terrain wheels. My 2 year old really loves the napping mattress, she always wants me to set it up for her so she can lay down & take a nap. Not to mention setting up the mattress is extremely easy & takes less than 30 seconds. The seats are made of plastic & are extremely sturdy. The canopies are awesome & protect my kids from the cold, my girls love to zip it up like they are in a little house. I had to contact Gladly for a little help with the canopy but they were so amazing & helped me right away, such amazing customer service! I love that it's an all in 1 package, usually accessories are not included but this wagon comes with everything & is ready to use right out of the box. I also go on a lot of walks on hills & it's so easy to push up hill. My last wagon required two people to maneuver it & would flip over if you weren't constantly looking at it but my Gladly Family Stroller Wagon can be steered with one hand with the other hand free to do whatever, it is so awesome! For parents, I love the fact that there is storage space specifically for my phone & keys and I don't have to be bending down to get them out of the wagon. Our wagon has now replaced our stroller & I use it to go everywhere. I'll be ordering the car seat adapter for our newest bundle of joy to join in on the Gladly Family fun.
Tanya
Jan 26, 2022
Must have wagon stroller!!!
I'm a mom of two boys and can not say enough good things about this wagon. I did a lot of research before buying and it far exceeds my expectations.

I have a newborn and a 2.5yr old. I got the infant attachment and it's been a lifesaver. My son doesn't mind sitting in the back area while the car seat is attached either.

My newborn is now 4 months so I've been using the bassinet feature and clipping toys to the zipper section. It's so nice both parts zip up to keep bugs out - as we live in South Carolina where the mosquitos thrive.

If y'all are on the fence, buy it!!! It handles great, is a smooth ride on many surfaces and folds up super tight so it's easy to take on fun trips/adventures. I'm a normal mom like you - just sharing how much I seriously am obsessed with this wagon!
Jennifer S.
Feb 17, 2022
Anthem 4 😍
I love my anthem 4! I have had the Wonderfold W4 Luxe and the Graco pivot xplorer and I am so glad that I got rid of them and got the anthem! All the others ones are SO heavy and hard to push and put in my car. The anthem is SO much lighter and such a better push. The all terrain wheels are even WAY better quality than the others! The bottom of the seats are also hard instead of fabric which is great because of how dirty my boys get the stroller! The basket is super simple to remove also to store it. I love the little compartment on the handle to store everything! My phone, keys, and wallet fit in it perfectly! The handle bars on the side make it so easy to pick up and load also. They have to be my favorite part with how easy and convenient they make loading/unloading the stroller. I just had to share my experience with the stroller wagon family because this is by far my favorite one ever!
Jessie C.
Mar 17, 2022