A fresh aesthetic inspired by nature
A STYLISH STATEMENT

THAT'S ALSO PRACTICAL
Meet the Anthem Stroller Wagon with dynamic functionality and beautiful new shade, Sea Moss. Our stroller wagon is thoughtfully designed, ensuring it not only stands out for its looks but also for its exceptional functionality and versatility. Whether you need a wagon for 2 kids or a wagon for 4 kids, our Anthem All-Terrain Stroller Wagon is up to the task. With ample space, sturdy construction, and smooth maneuverability, it truly redefines the experience of outdoor strolls for both parents and kids.
FEATURES THE WHOLE FAMILY WILL LOVE
Packed with features
you and you're little one will love
Need a place to rest while on-the-go? The Anthem includes a Stowaway Lounge Pad with Carry Bag. It stores underneath the wagon so it's easy to access any time, and installs over the seats with ease.
The "extras"
come standard
It's equipped with rugged wheels and a sturdy frame for tackling all types of terrain, and comes with two XL canopies, a parent storage container and cup holder, removable storage basket, and lounge pad. The Anthem2 comes with a double child snack tray and cupholders, while the Anthem4 includes four child cupholders. Plus, both include roomy mesh storage pockets inside the wagon. Get more for your money.
A smooth ride
and easy to push or pull
Rugged all-terrain wheels & suspension for a smooth push or pull & comfy ride for your little passengers. Each seat holds a passenger up to 50 lbs. And the Anthem Stroller Wagons fold flat for easy storage or travel.
Verified reviews from real parents like you
WHAT PARENTS ARE SAYING
WORTH IT
We have an (almost) 2 yr old and a 2 month old. We decided we wanted a wagon and let the researching begin. We picked up the Gladly family Anthem-2. I considered getting the anthem 4 because our 2 year old is a little on the bigger side and we wanted him to have some extra room. When shopping we were comparing the Anthem 2 to the Veer. I was SHOCKRead more about review stating Worth. It.ED to find out the Anthem 2 seater was as wide as the Veer XL and dramatically less expensive. I love the amount of drink holders/pockets the Anthem 2 has. I love the napping pad stores down below so it's one less thing I have to think about packing in the car.
- Timothy W.
Verified Buyer
LOVE THIS WAGON!!!!
I was dragging my feet and was between the anthem 2 & the Veer! I'm SOOOO GLAD a I went Gladly! (See what I did there) this machine is a must have! It comes with all the accessories you can ever want! My 9 month old fell asleep easily by the ocean in our nap system. The convenience is unmatched! I couldn't believe how well this handled on the Read more about review stating LOVE this wagon!!!! It rolled easily on loose New England beach sand!beach sand! My super active (almost walking) 9 month old is very content when riding in her luxurious wagon. She could be a crabby Patty, the second she sees the wagon she's ready to be paraded around! Waves at dogs and people alike. She could be pulled or pushed around in her wagon for hours if I let her.
- Ashlye M.
Verified Buyer
GREAT WAGON FOR OUR GROWING FAMILY
We recently had our 4th child and I realized I didn't have a double stroller that worked with a car seat. After doing lots of research, I found Gladly and it is the perfect combination of features, ease of use, and value. We've used the wagon several times at our local amusement park. It's big but agile. We are able to push or pull with ease in tiRead more about review stating Great wagon for growing familyght spaces. My 2 year old loves it and it's easy to attach a car seat.
- Alyssa R.
Verified Buyer
BEST KID PURCHASE EVER
I spent about a year researching and comparing all the common wagons out there, and kept coming back to the Gladly Anthem. I was hesitant due to the price, but considering what all comes with the wagon, it's an amazing deal as most other wagons do not include accessories. The wagon includes the cup holder, parent console, nap station, full coveragRead more about review stating Best Kid Purchase Ever!e canopies, a removable basket and a snack tray with cup holders! I purchased the adventure bundle which also includes a mosquito net, comfort seat covers, a travel bag and a cooler that fits perfectly in the basket. All in all, I am thrilled with my purchase and have zero regrets. I love it so much I even convinced my mom to gift the graphite version to my brother and sister in law for their baby shower gift. They were super excited to get it and I'm thrilled they will be able to use it from the infant stage all the way through toddlerhood!
LOVE OUR WAGON!
We have had the Anthem2 for about a year now and absolutely love it! At the time we only had a 2.5 year old who did not want to sit in his stroller so we started looking into wagons and came across this one. We loved that it came with all the accessories we could possibly need - the canopies are huge, the basket is a great size, and the nap mat isRead more about review stating Love our wagon!!! so convenient! We even purchased the car seat adaptor since we were expecting our second. Now both of our kids love going on wagon rides around th neighborhood and outings such as the zoo, farms, and beaches! We couldn't be happier with our purchase and the great value. We're also very happy with Gladly's customer service and how helpful they've been! Highly recommend!

LIFE SAVER
Never thought I needed this wagon until i had to run after a toddler in the mall , while pushing a newborn in a stroller .This by far was the best purchase ever. Took less than 20 minutes to initially set up . Works great in the sand , I went to the beach and used seat pad as a changing table and resting area for kids . It's really convenient , a Life saved you won't regret your purchase
- Chanel J.
Verified Buyer
Designed with intention. Manufactured with integrity.
SAVE 20% FOR A LIMITED TIME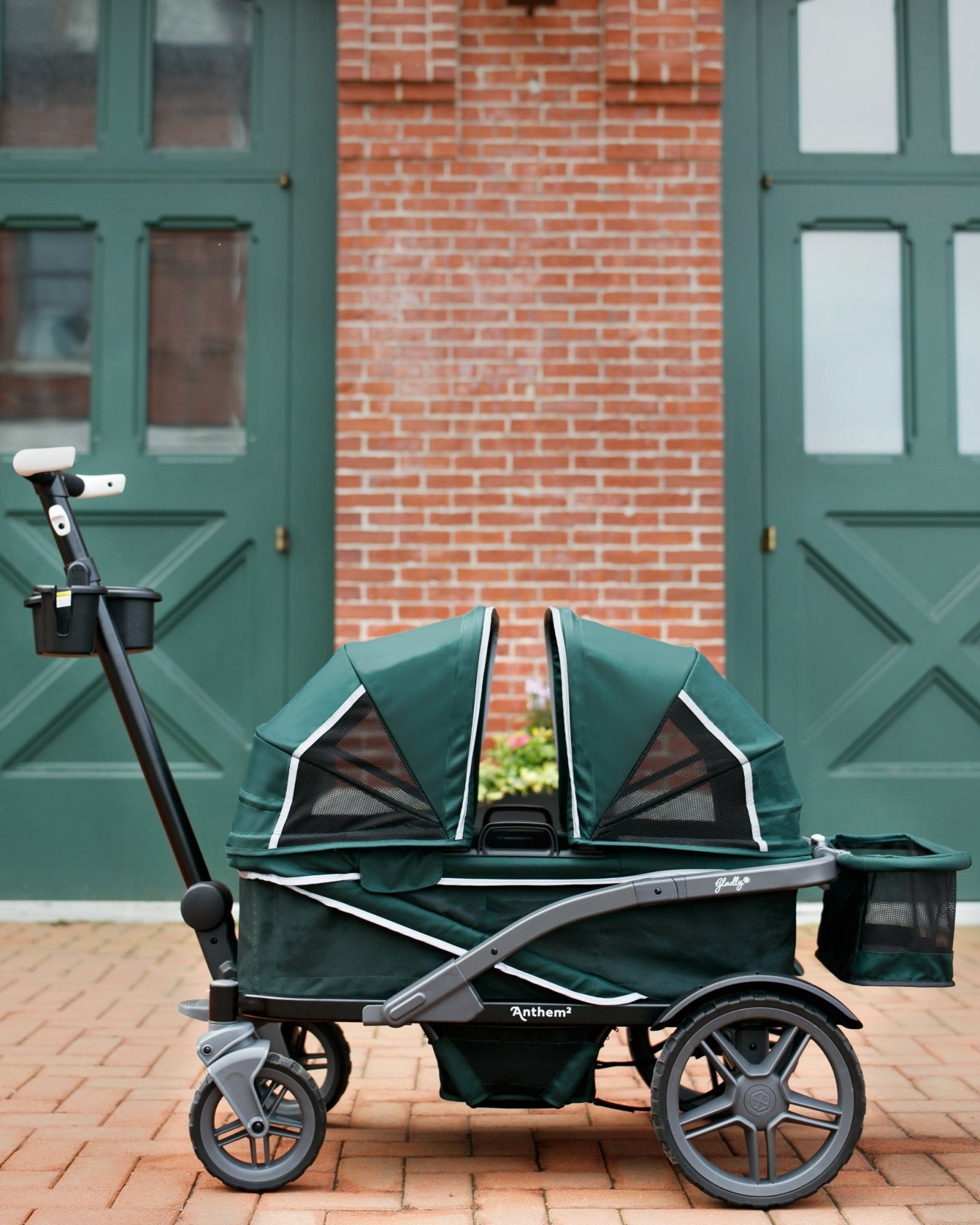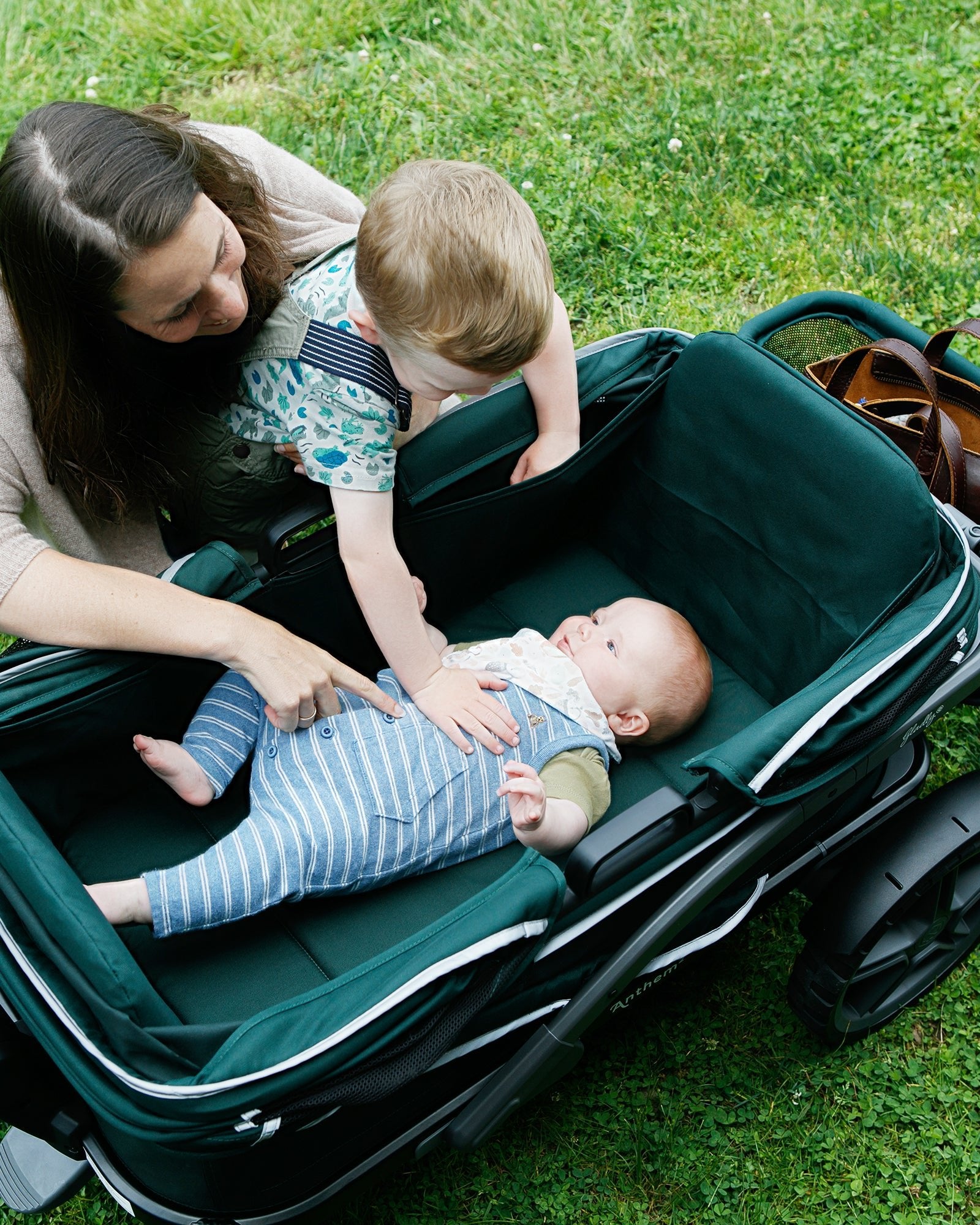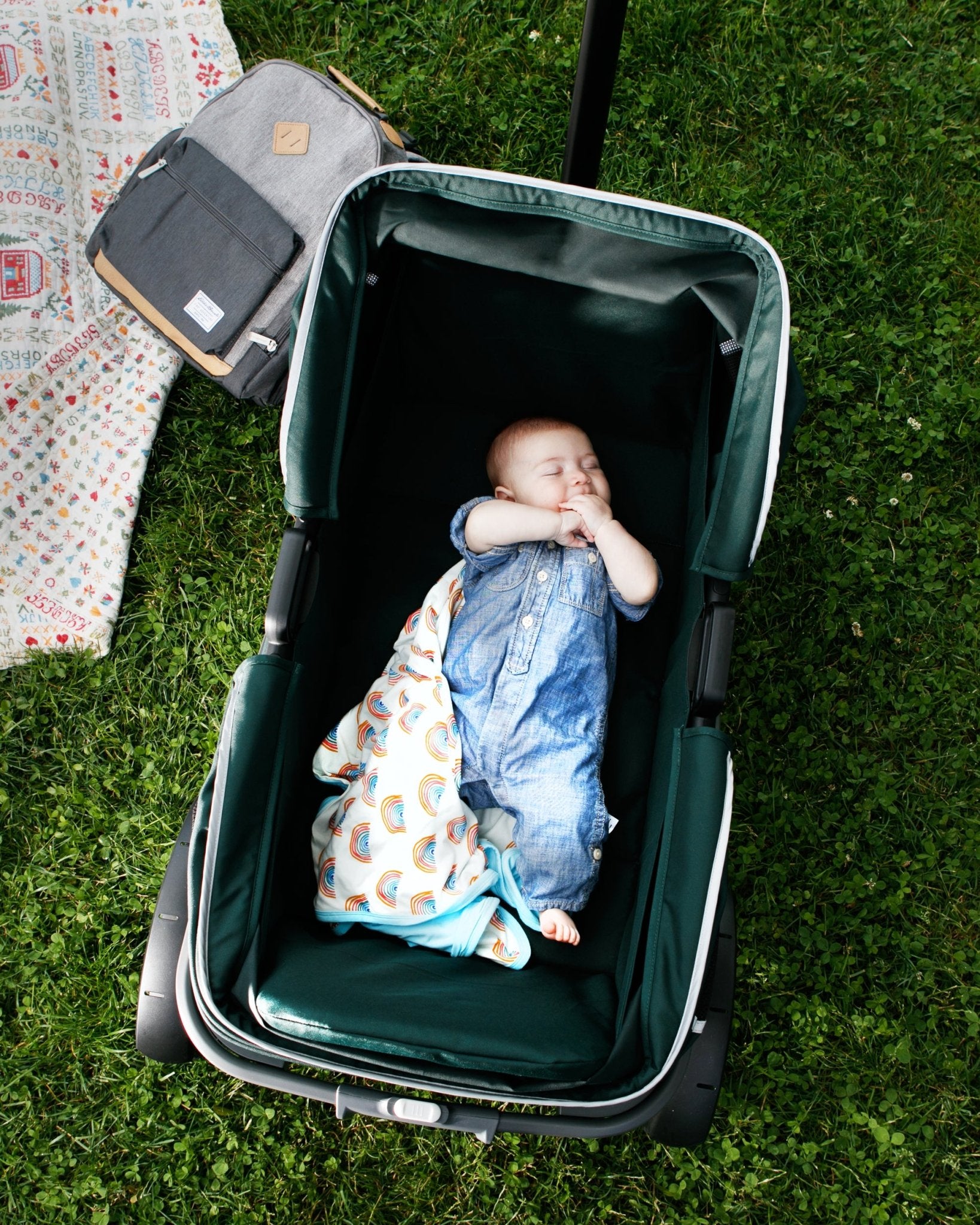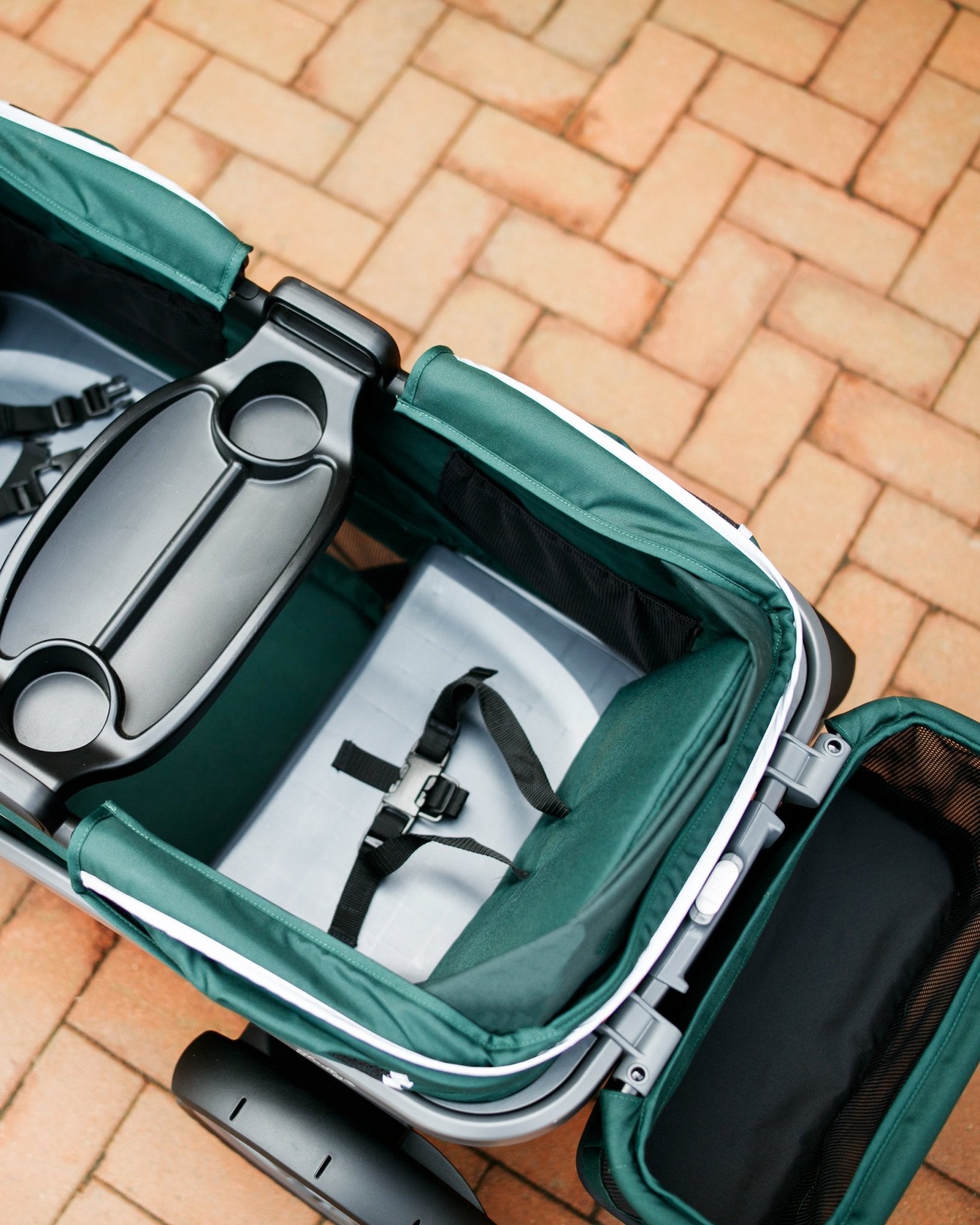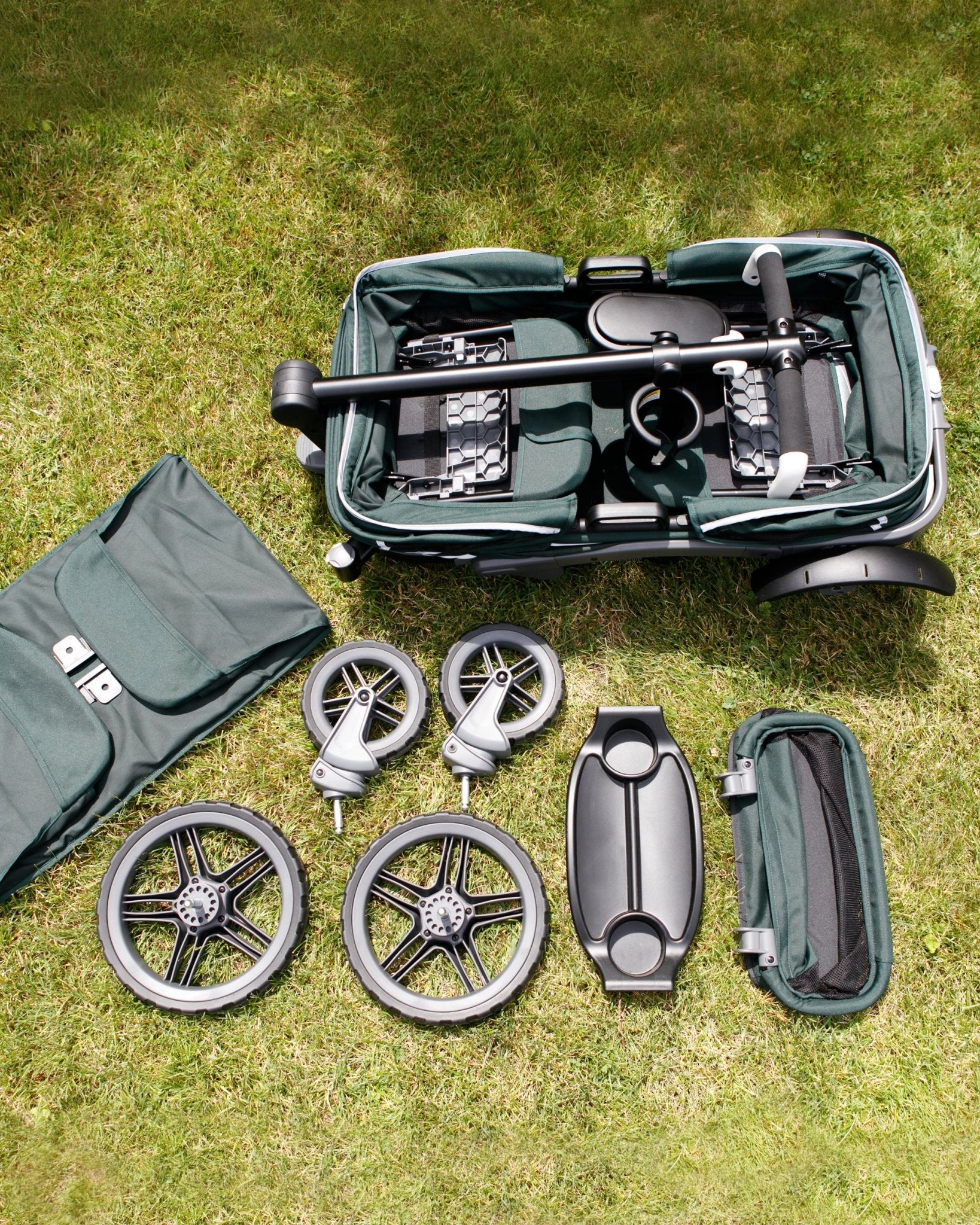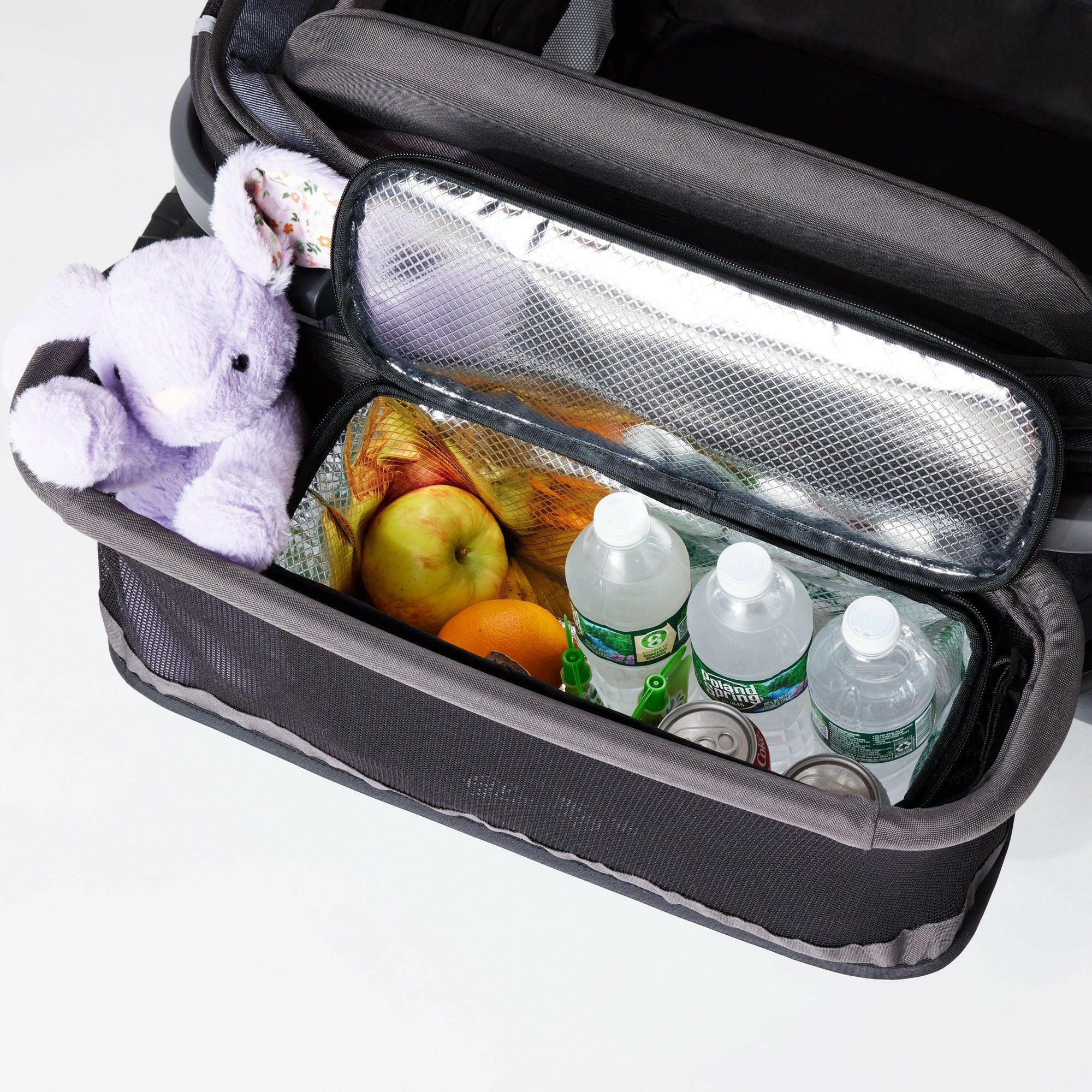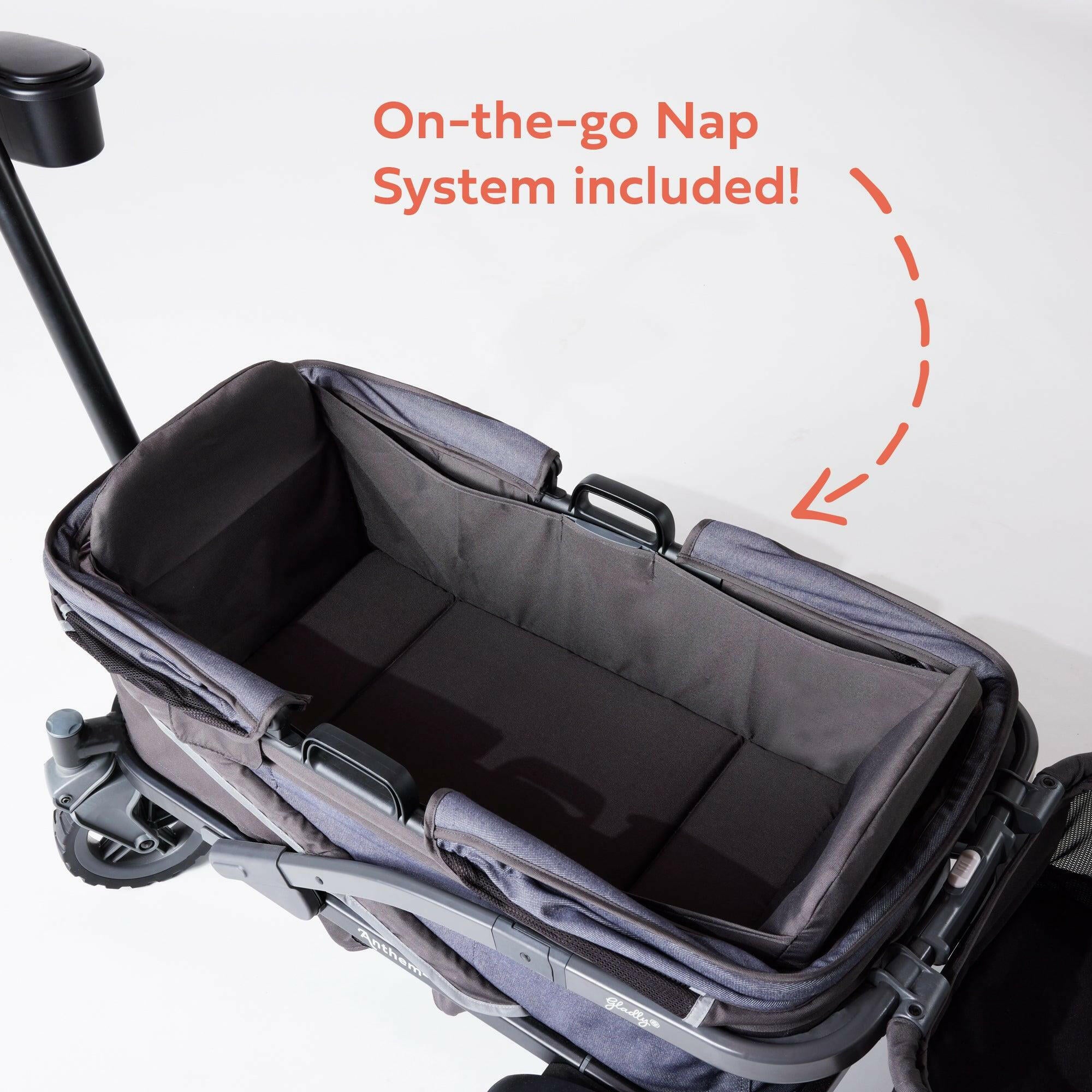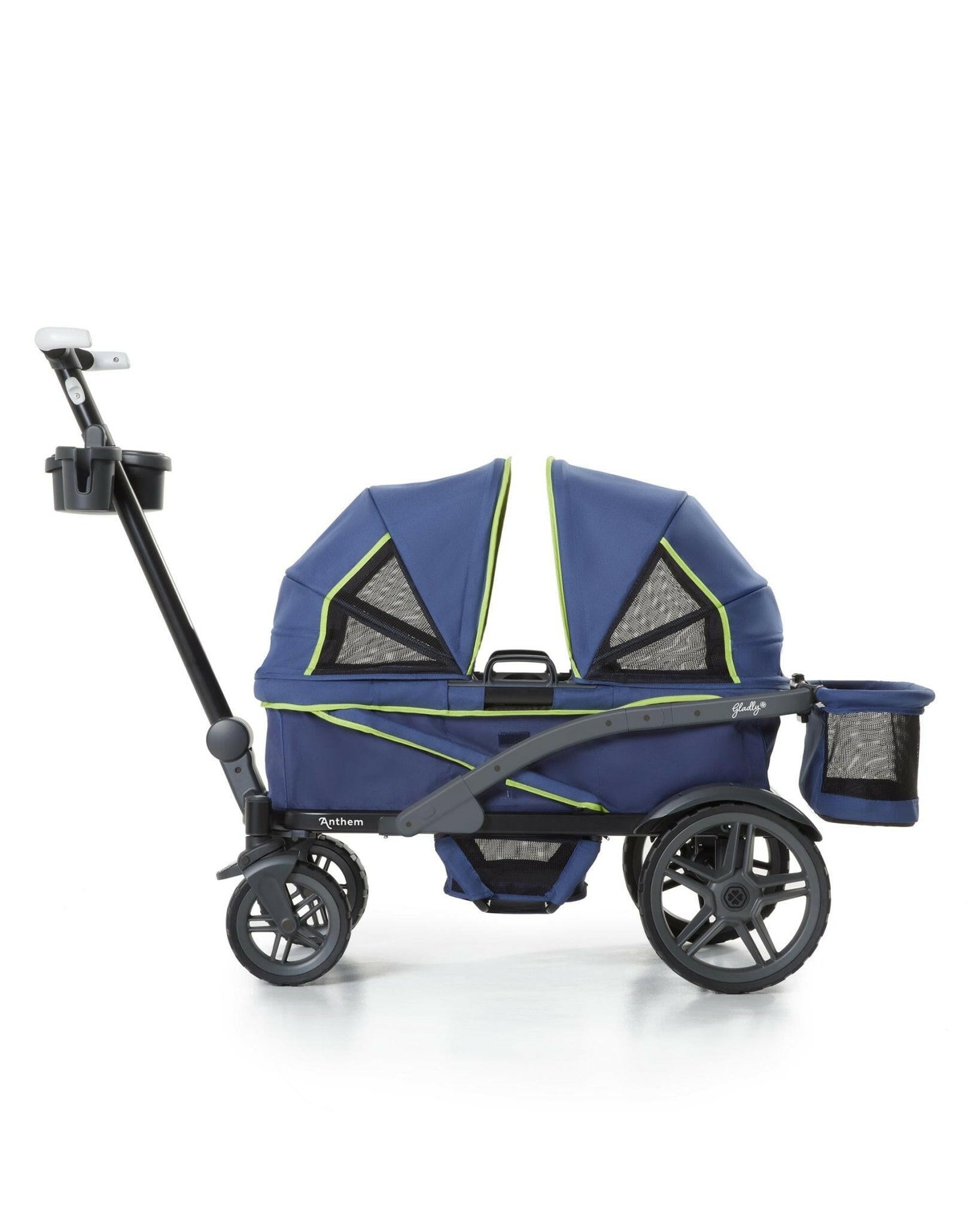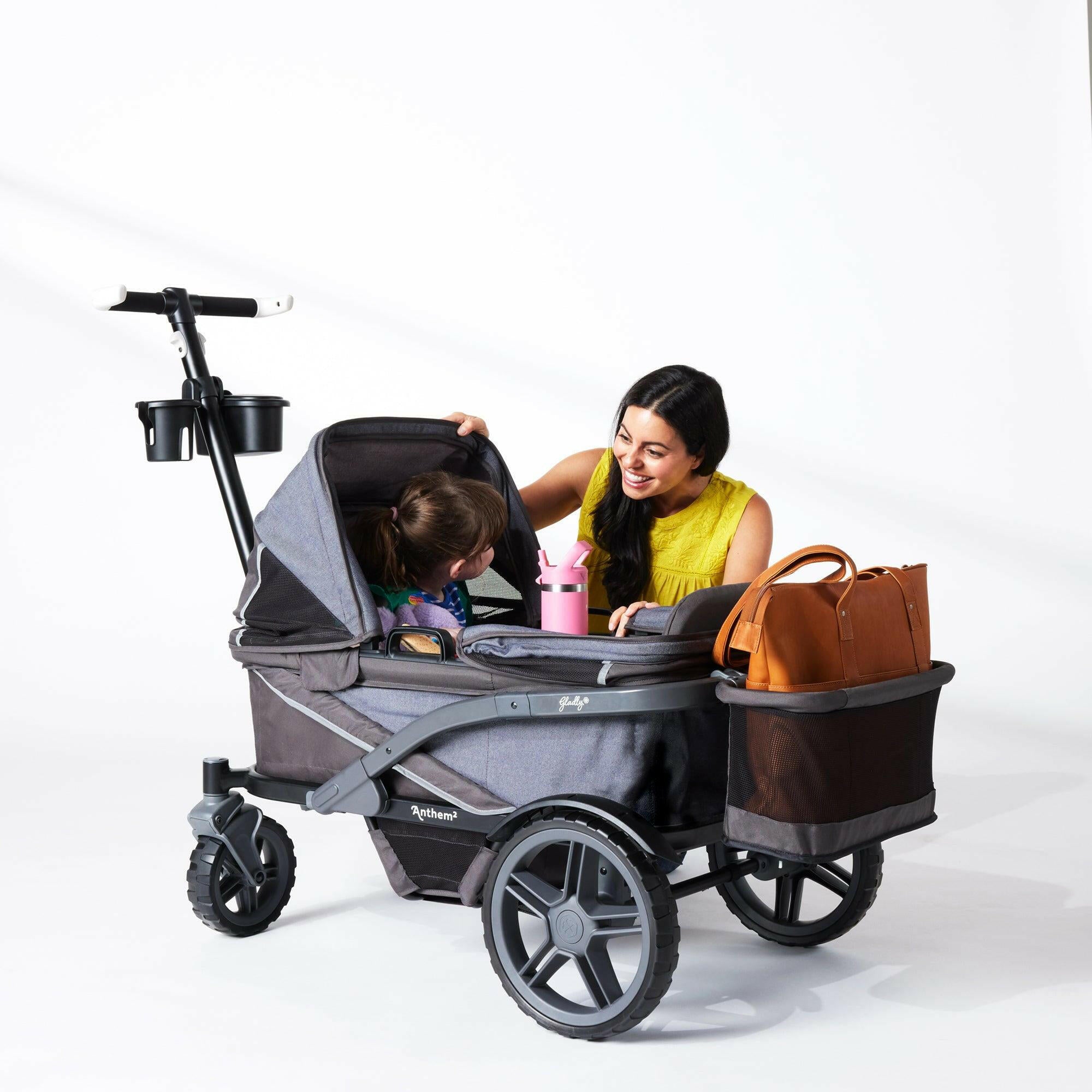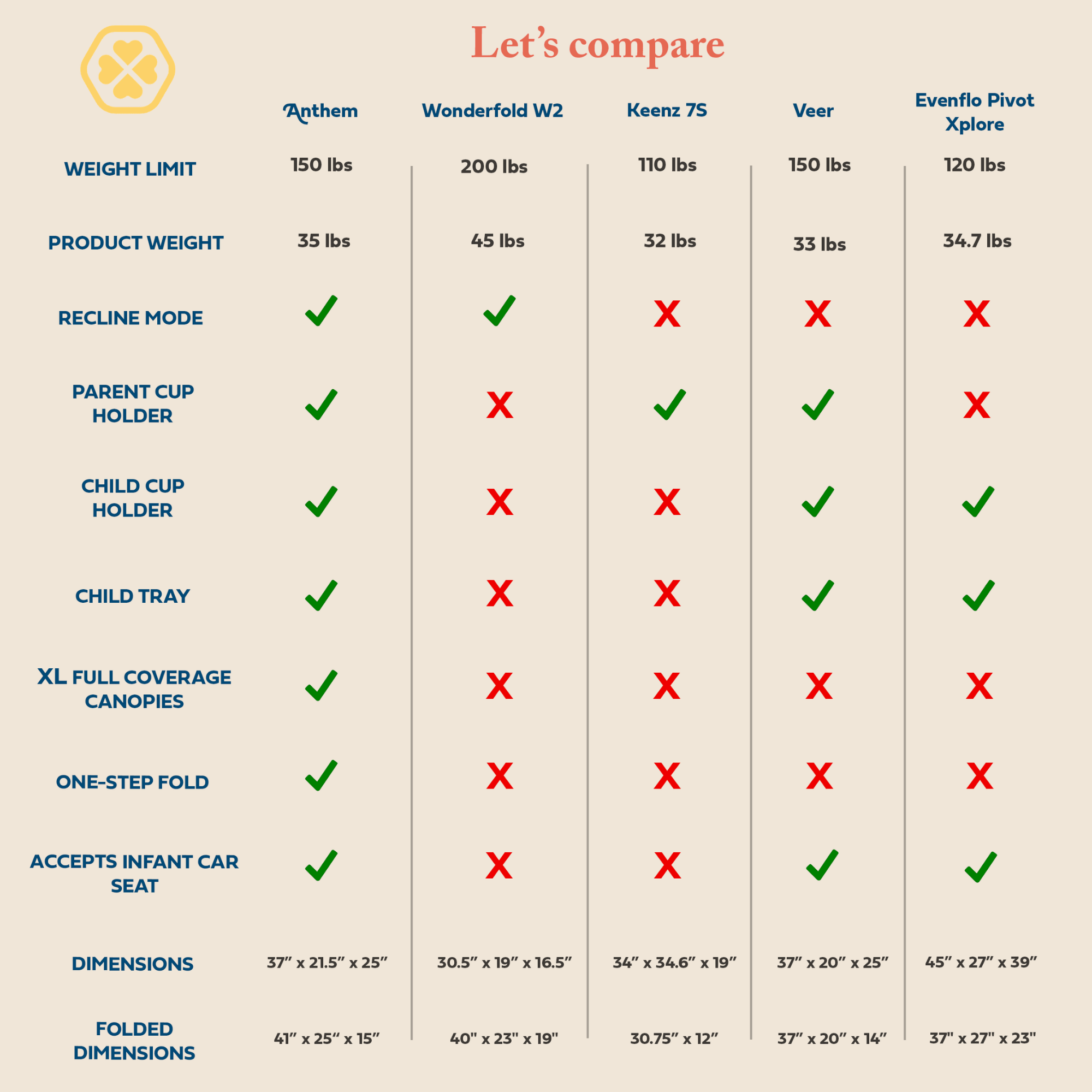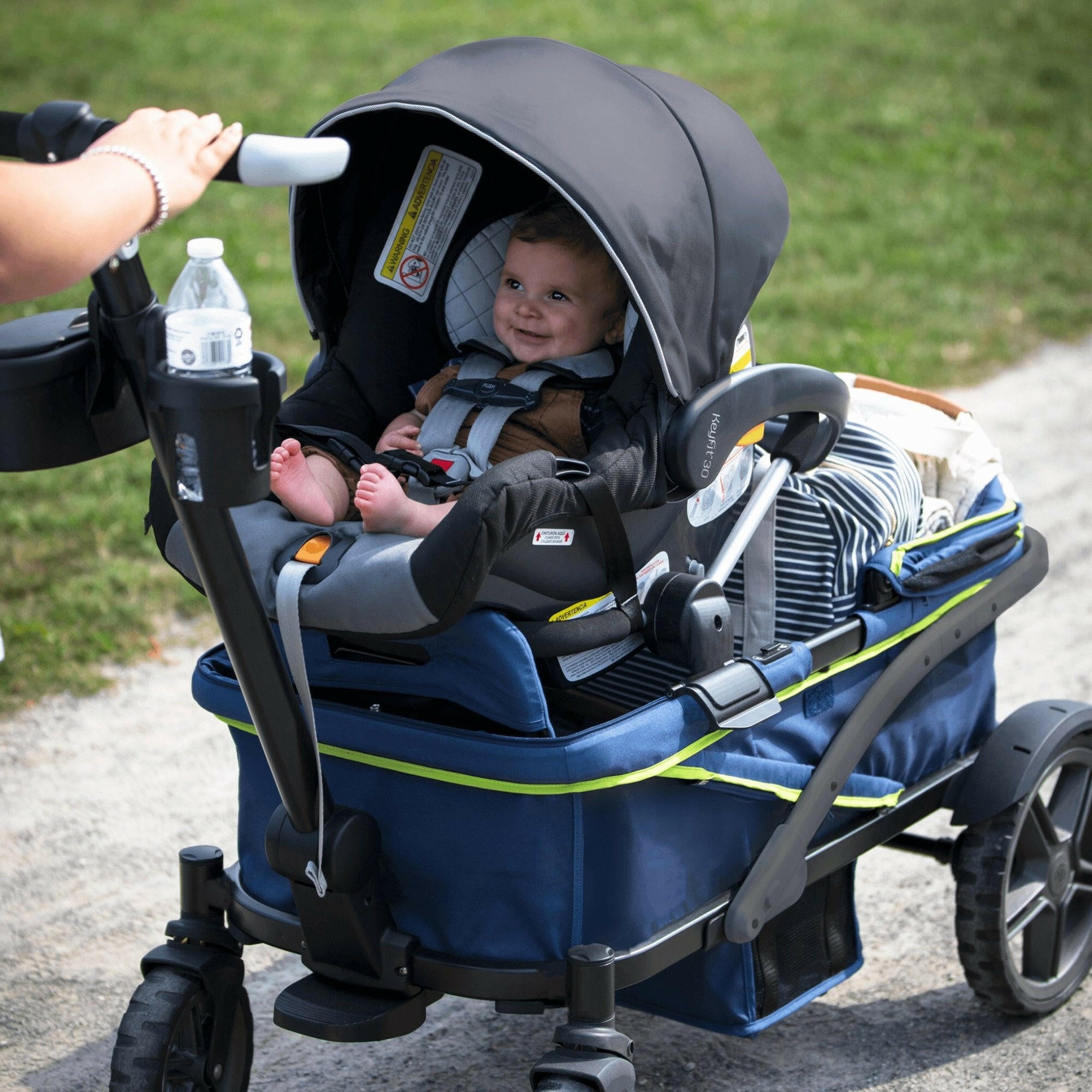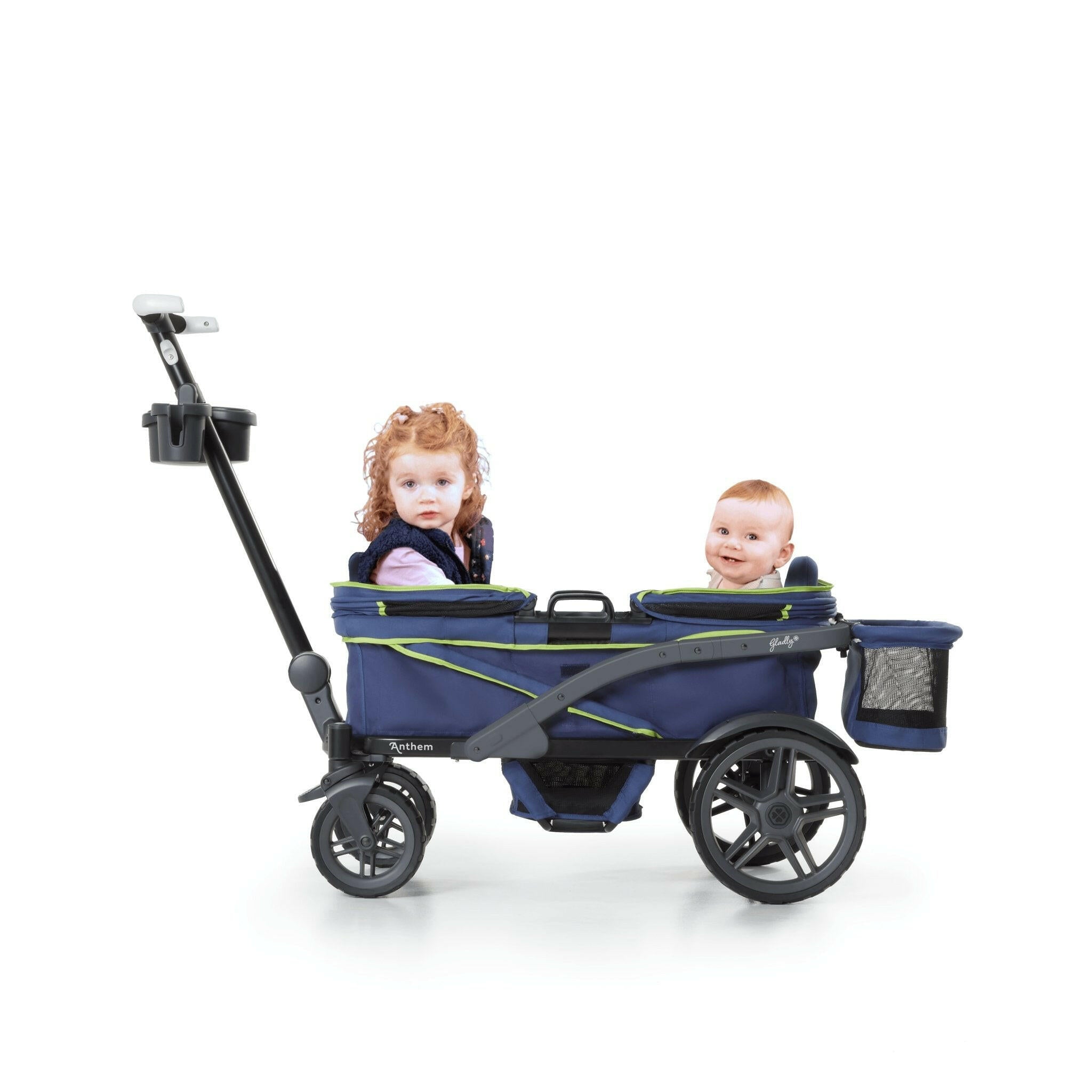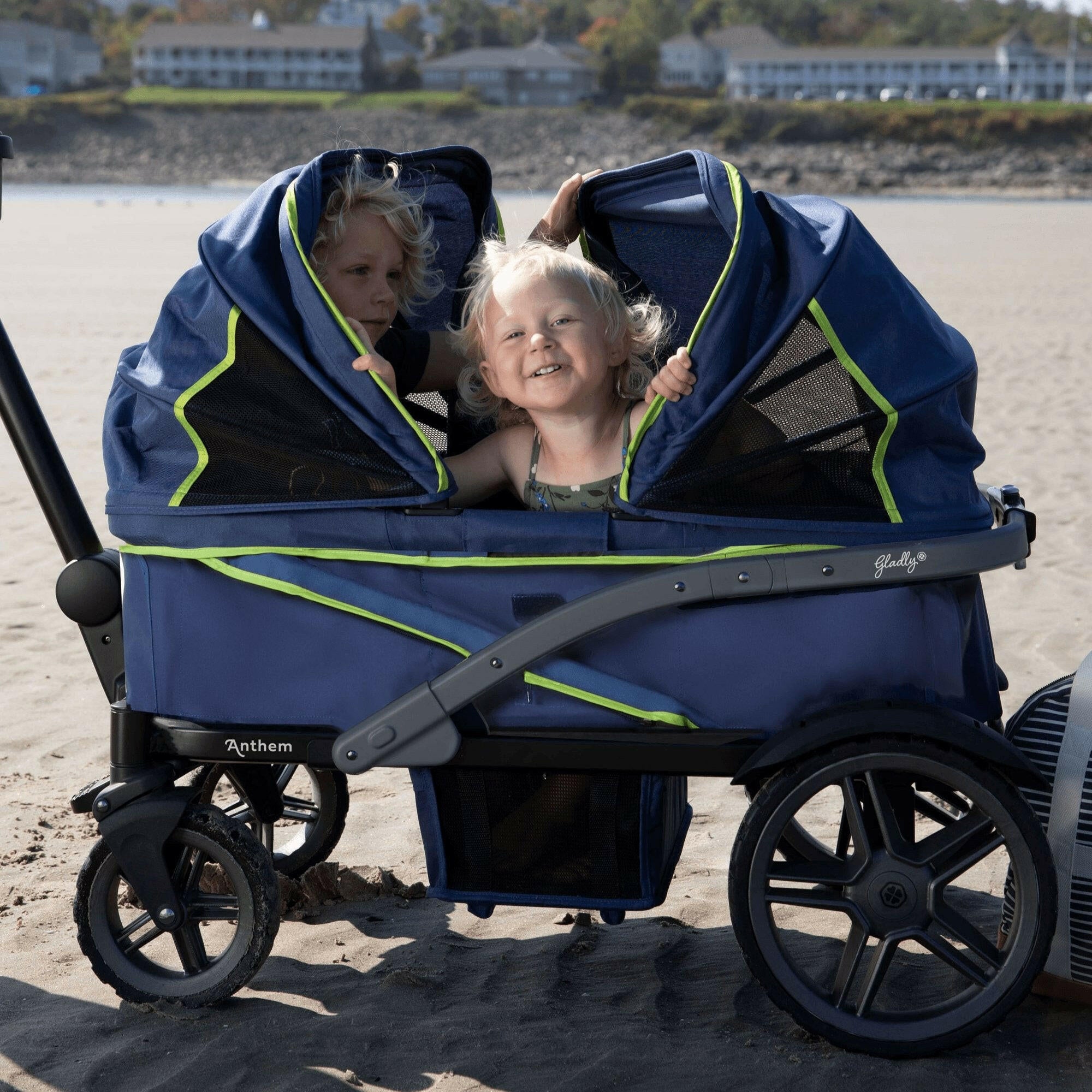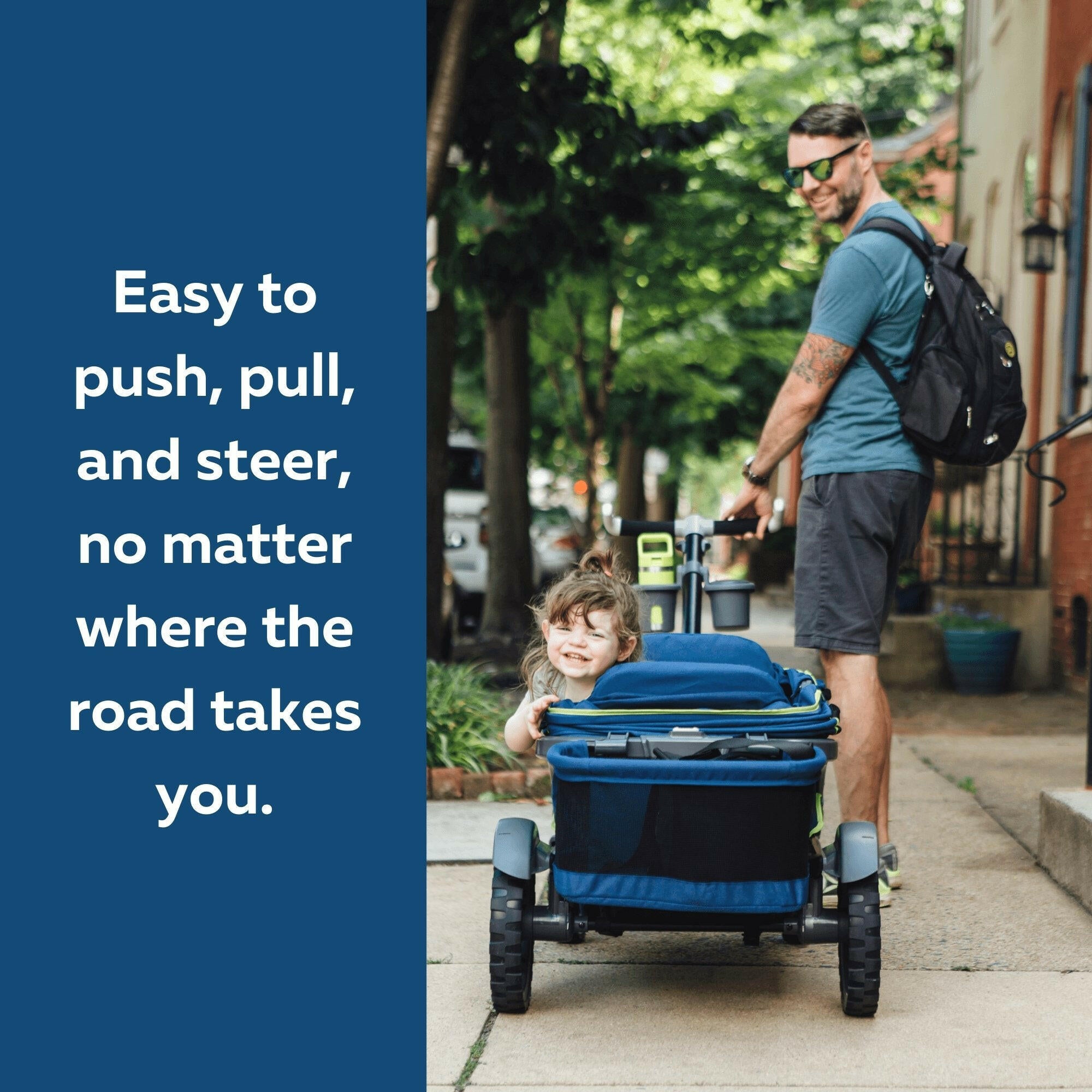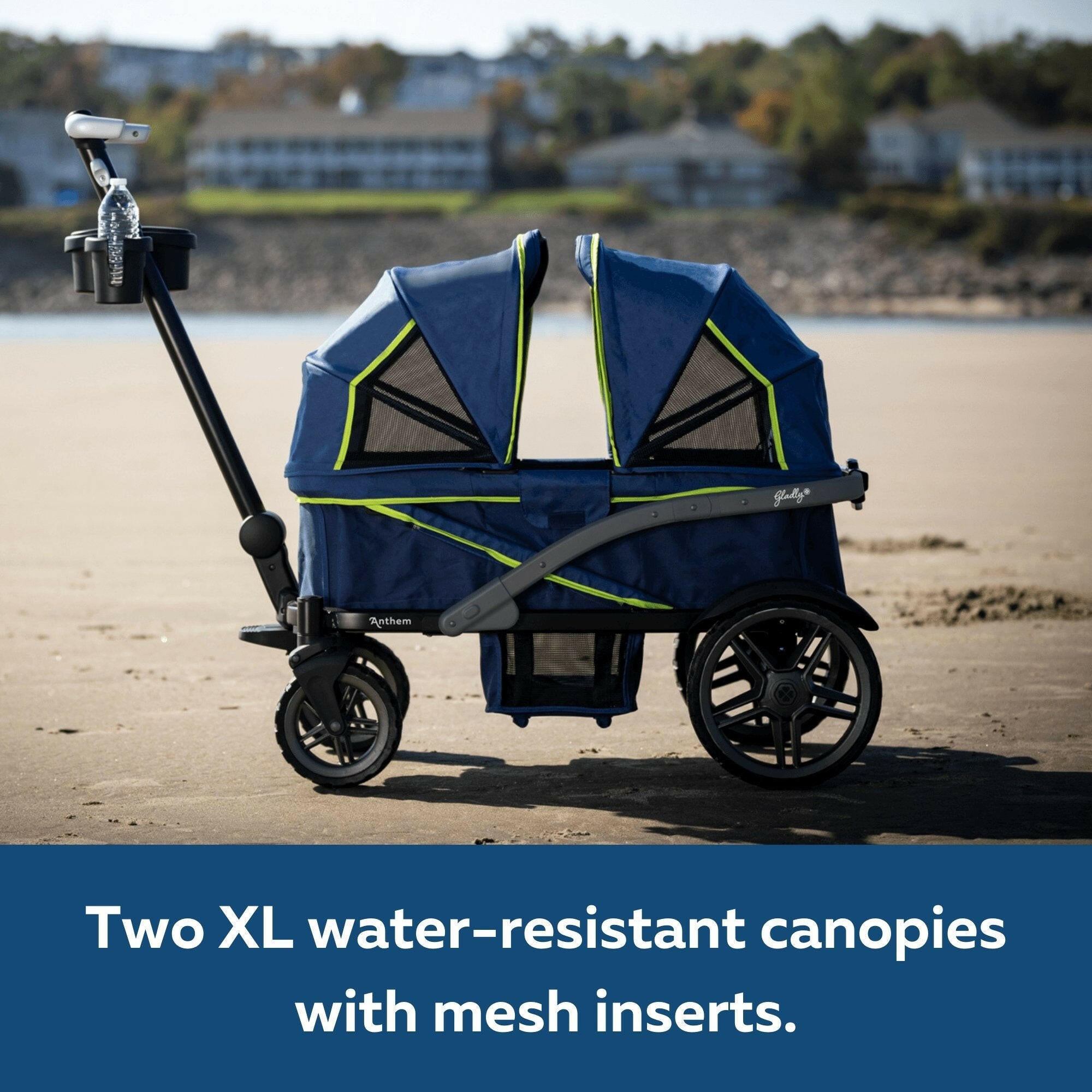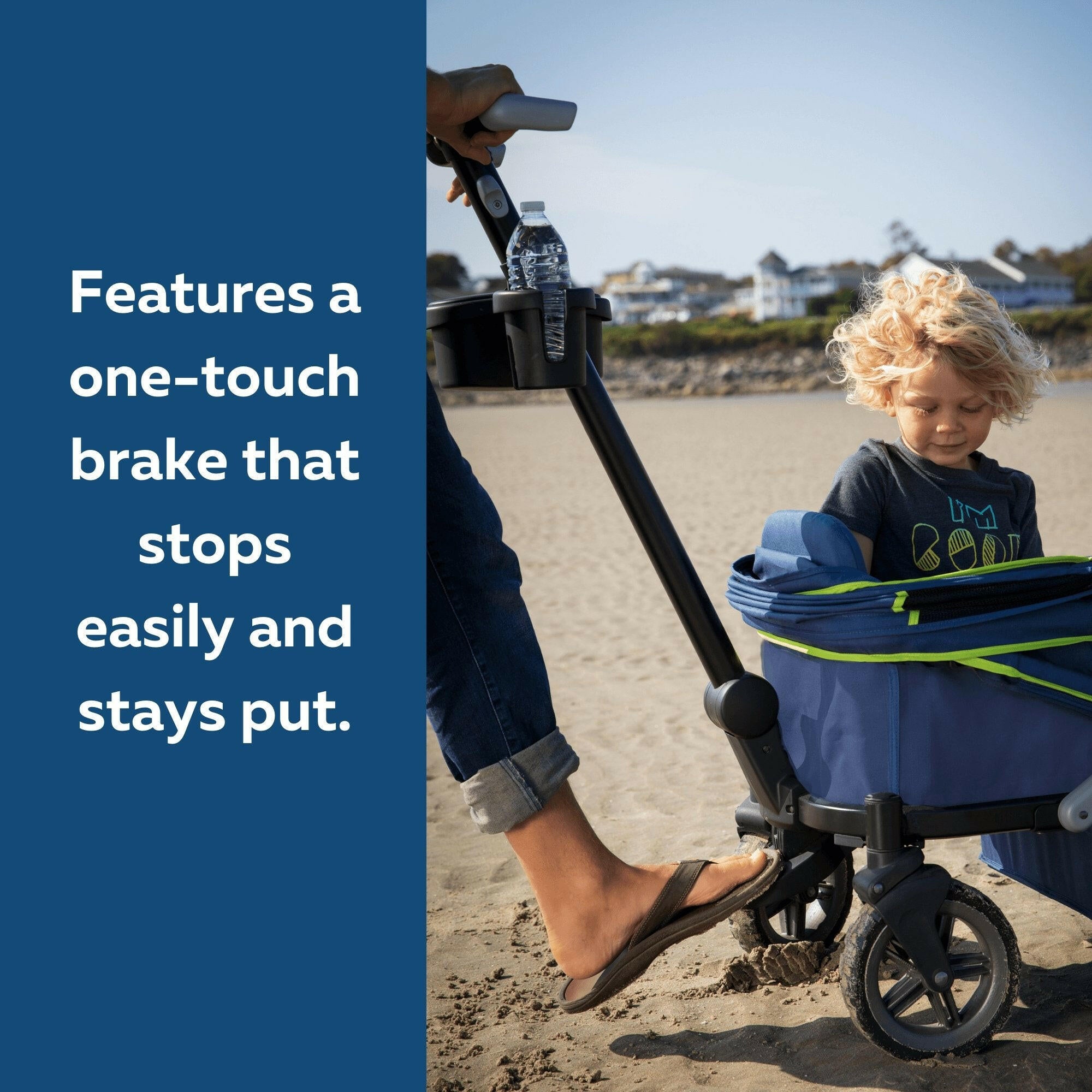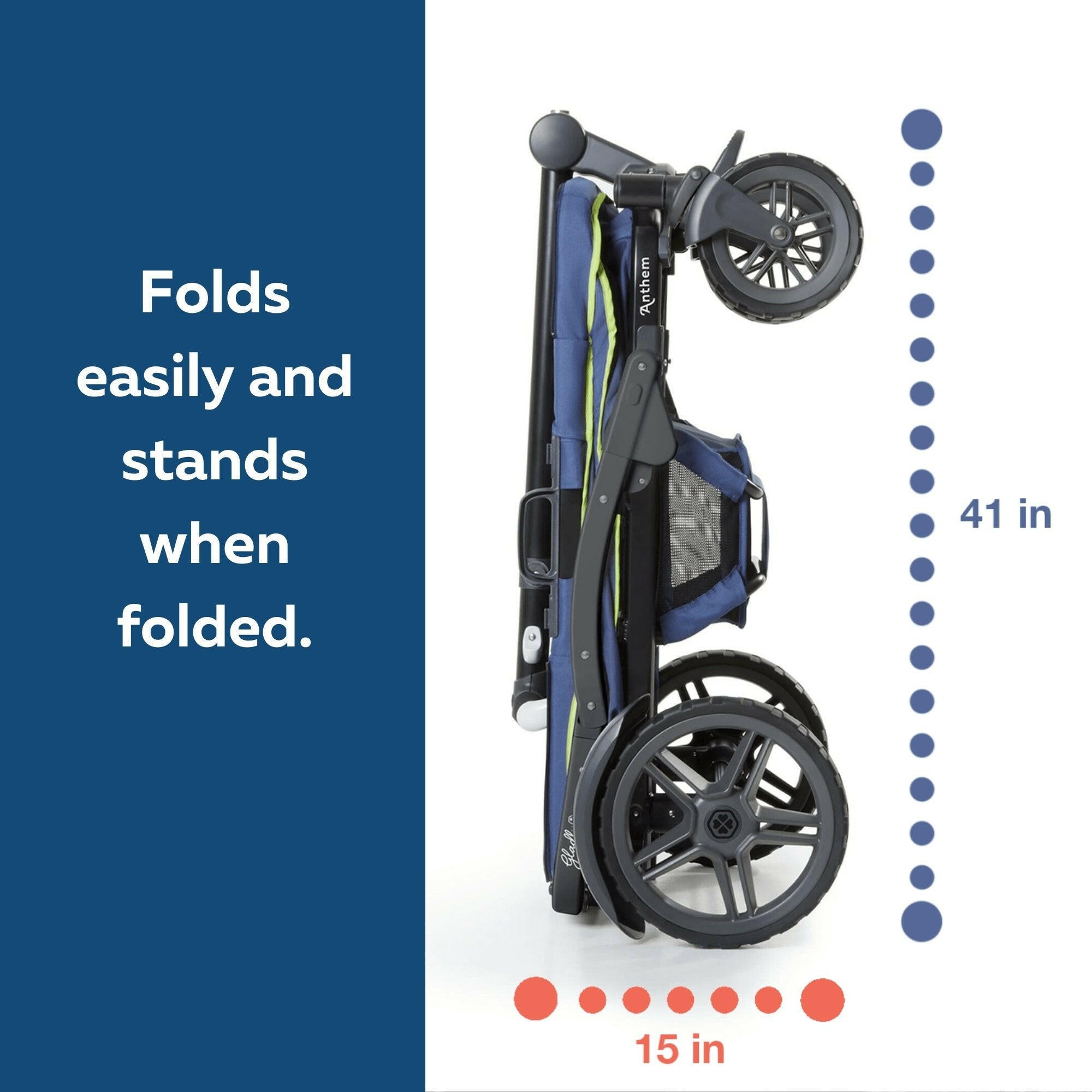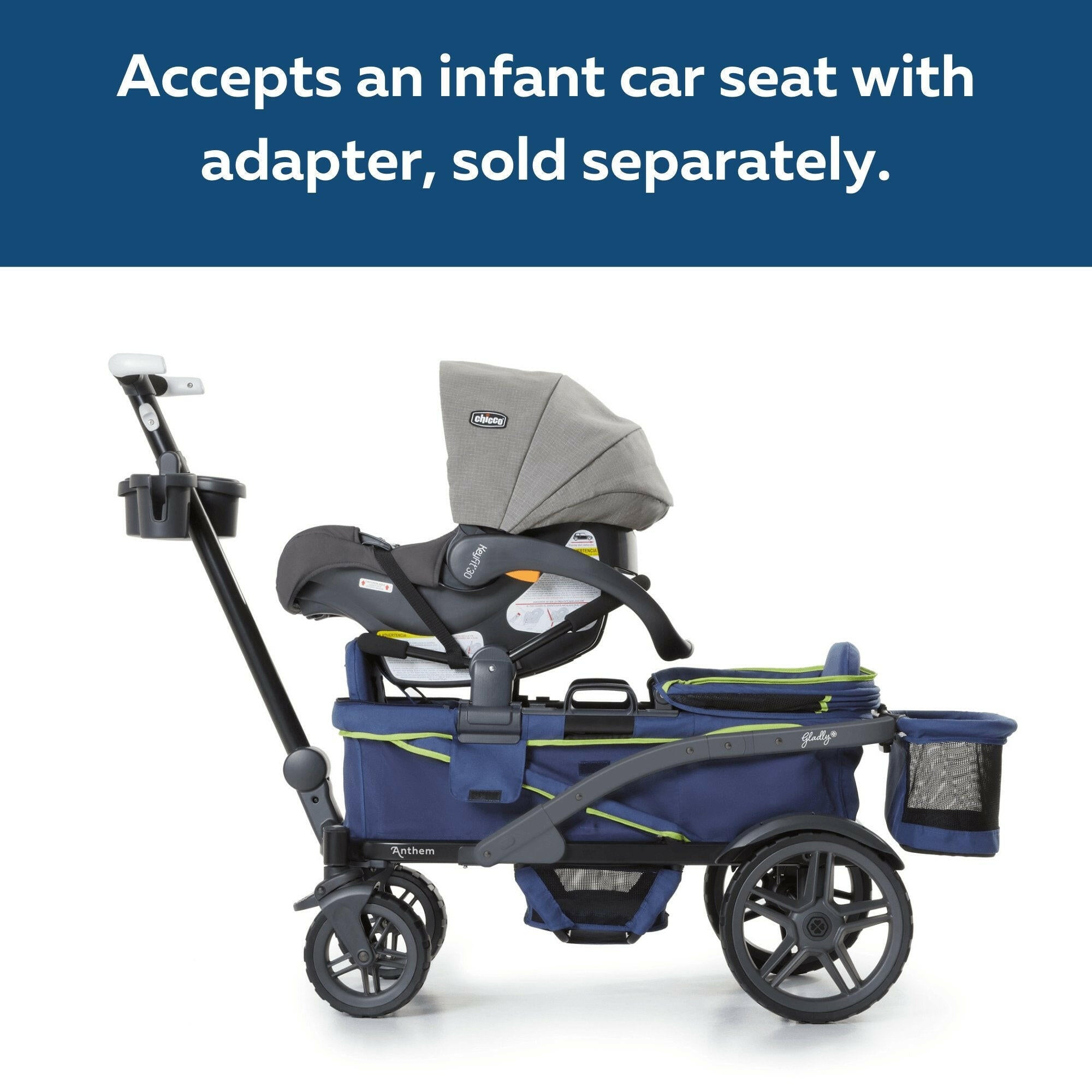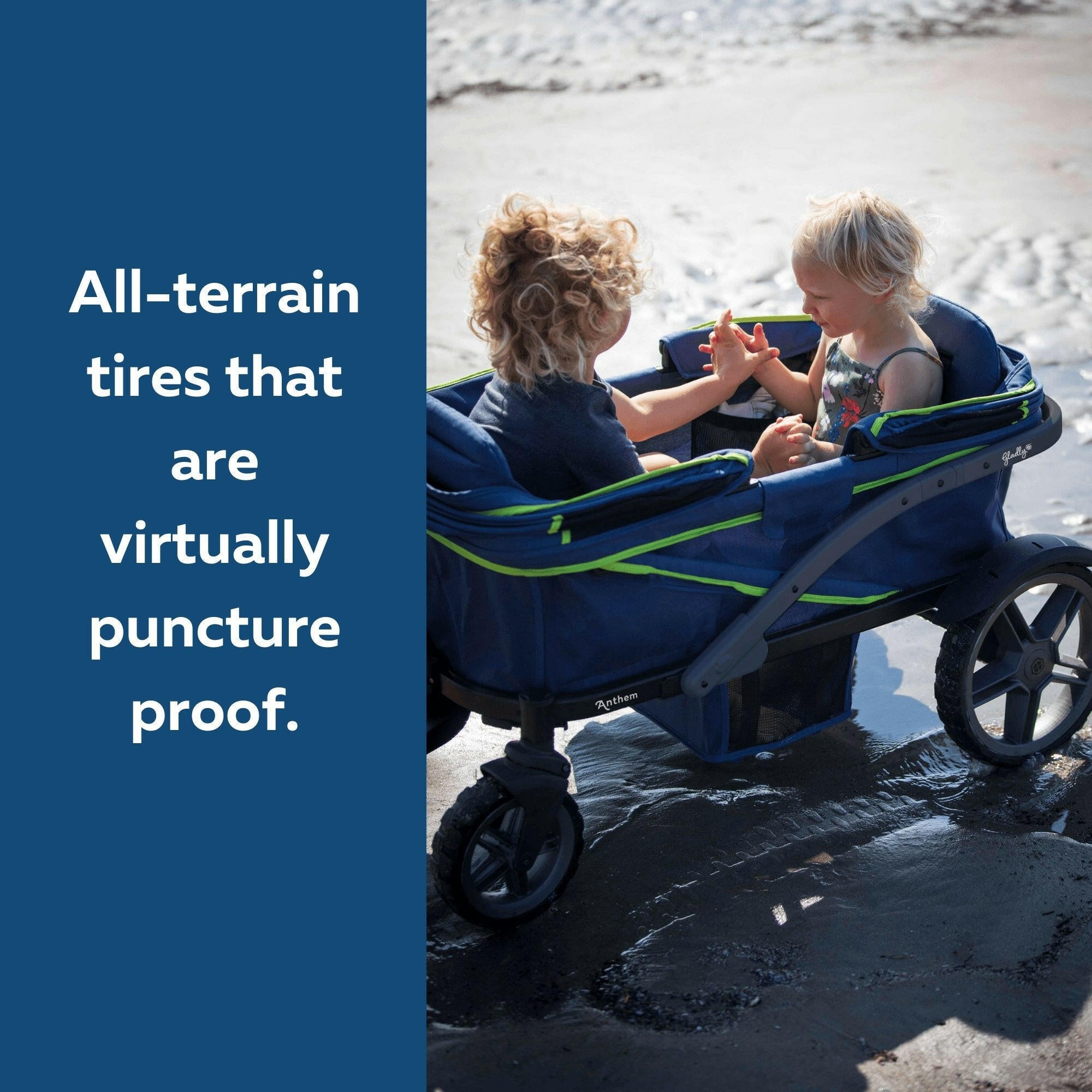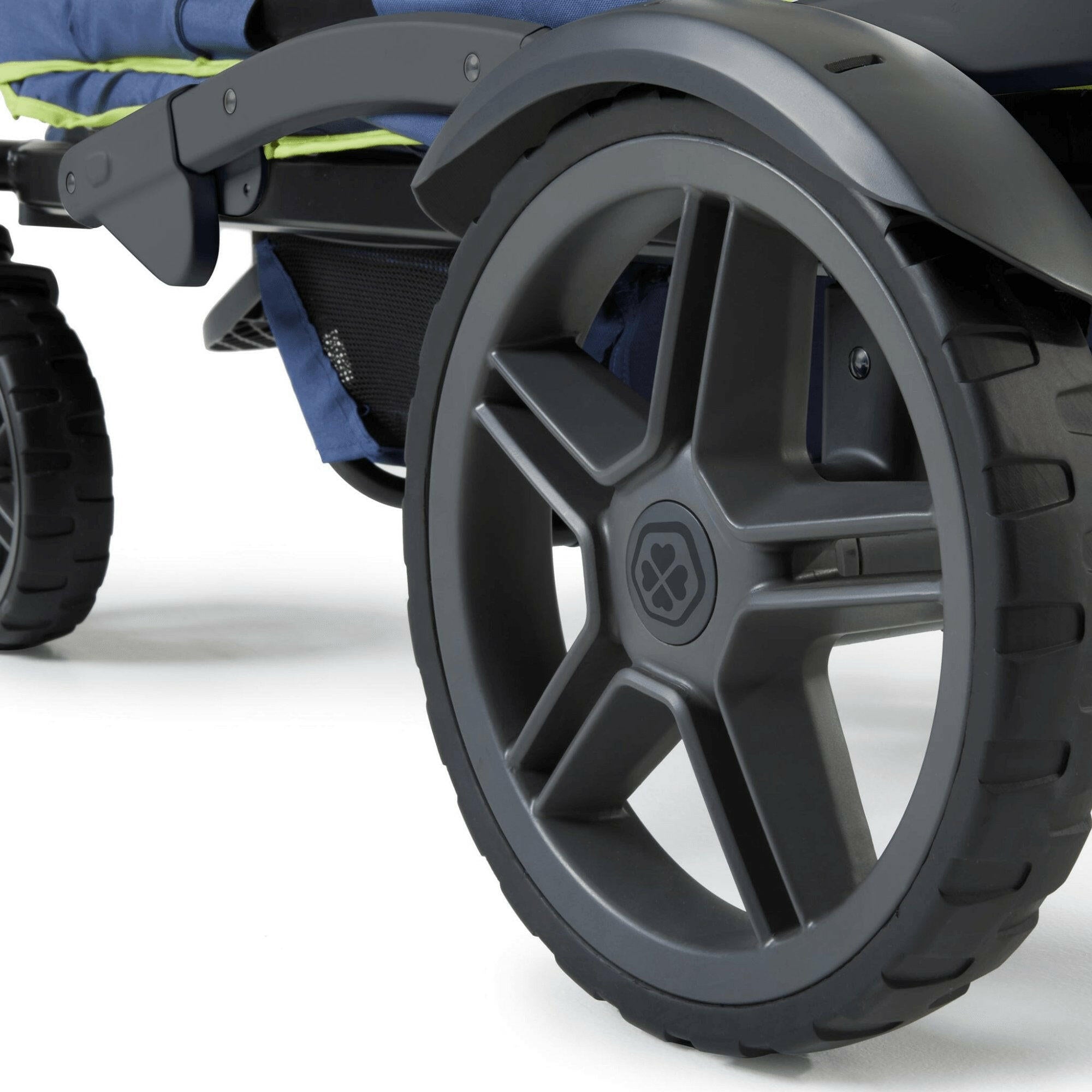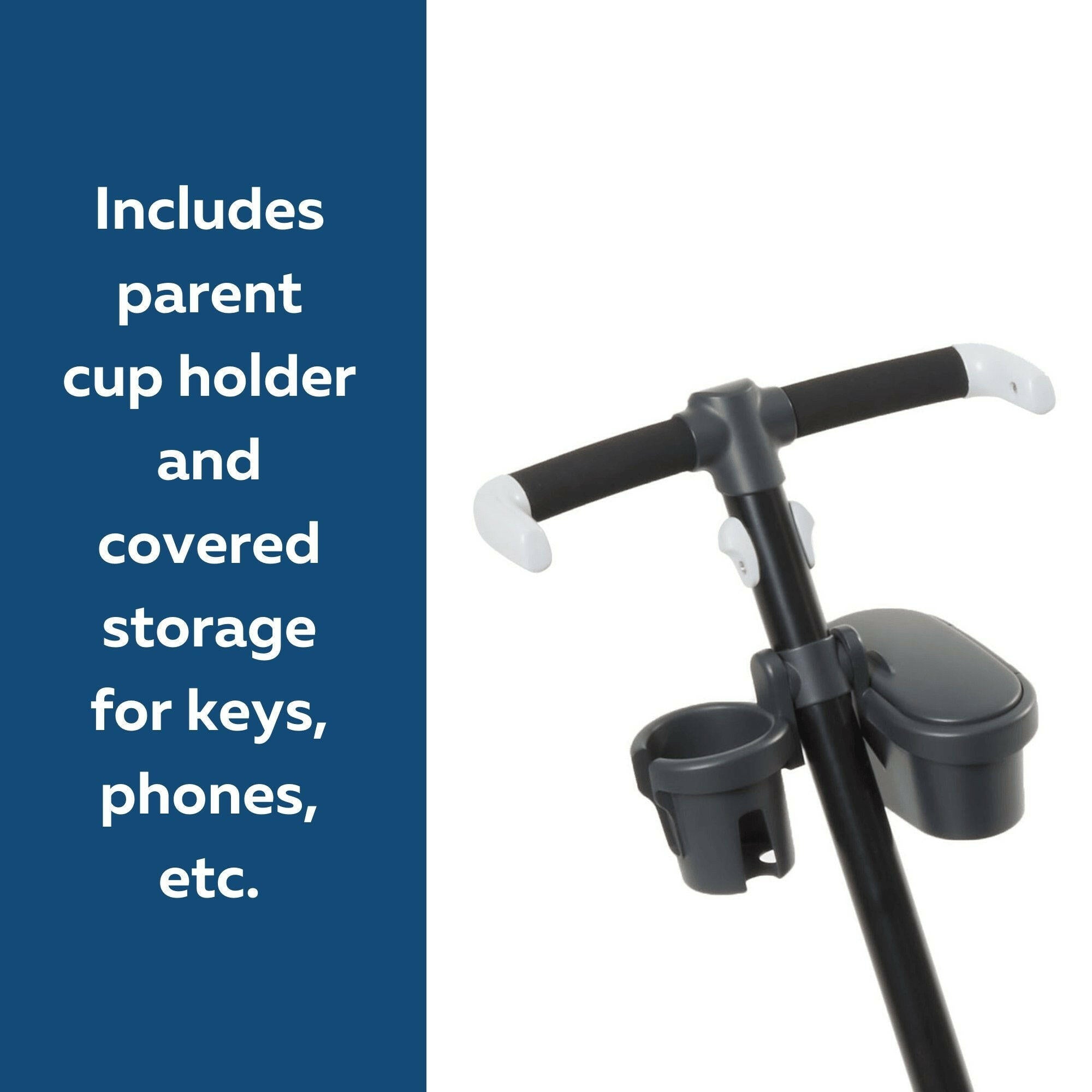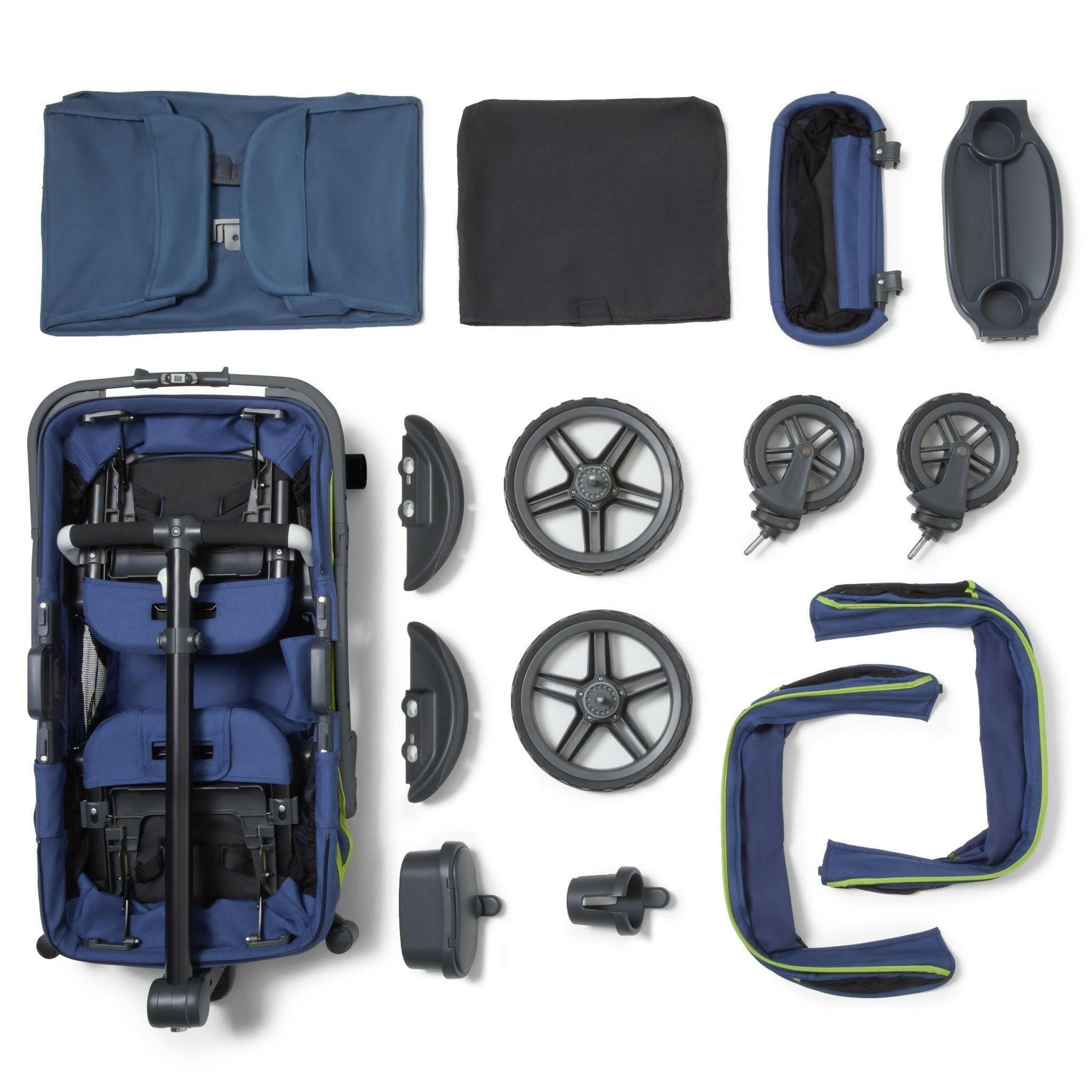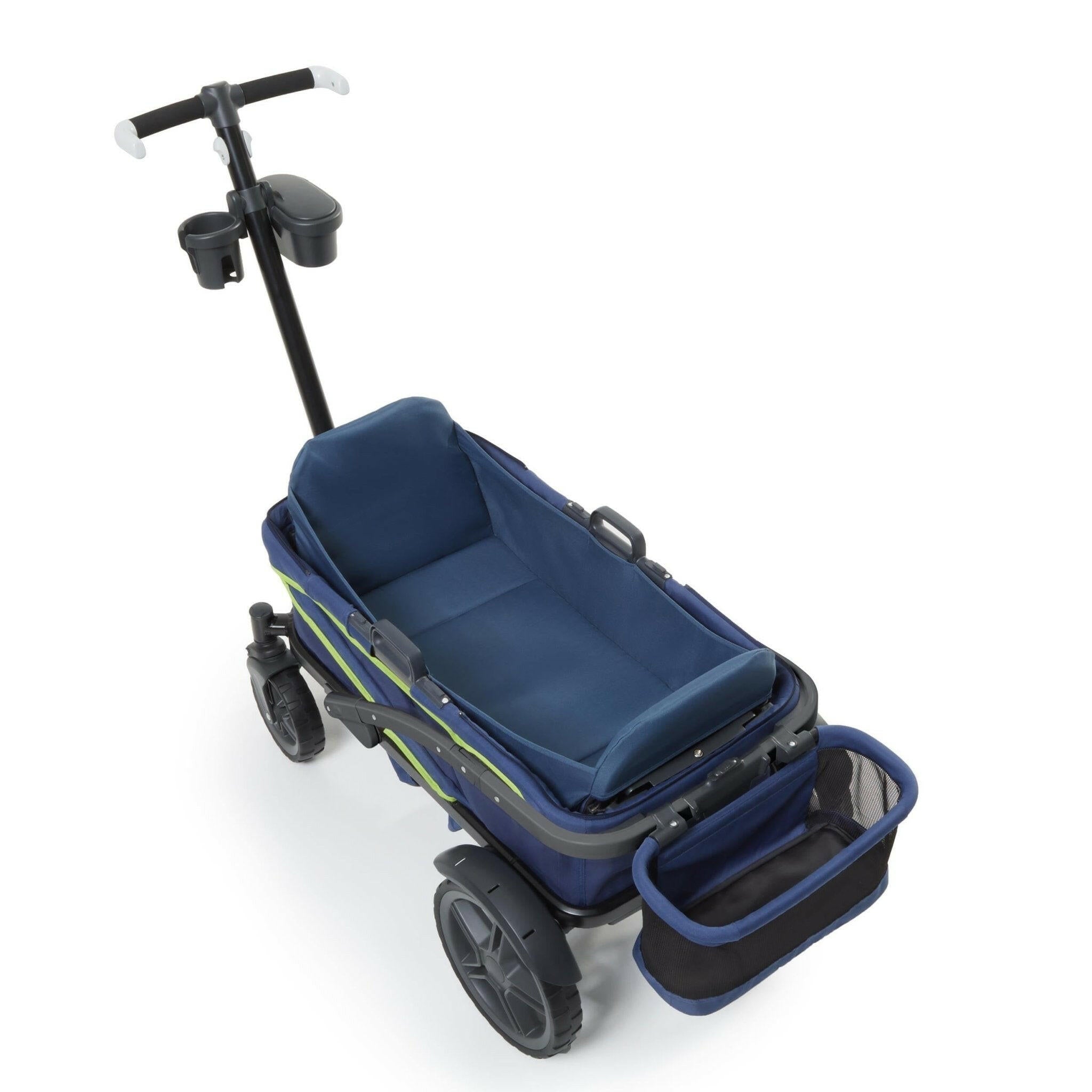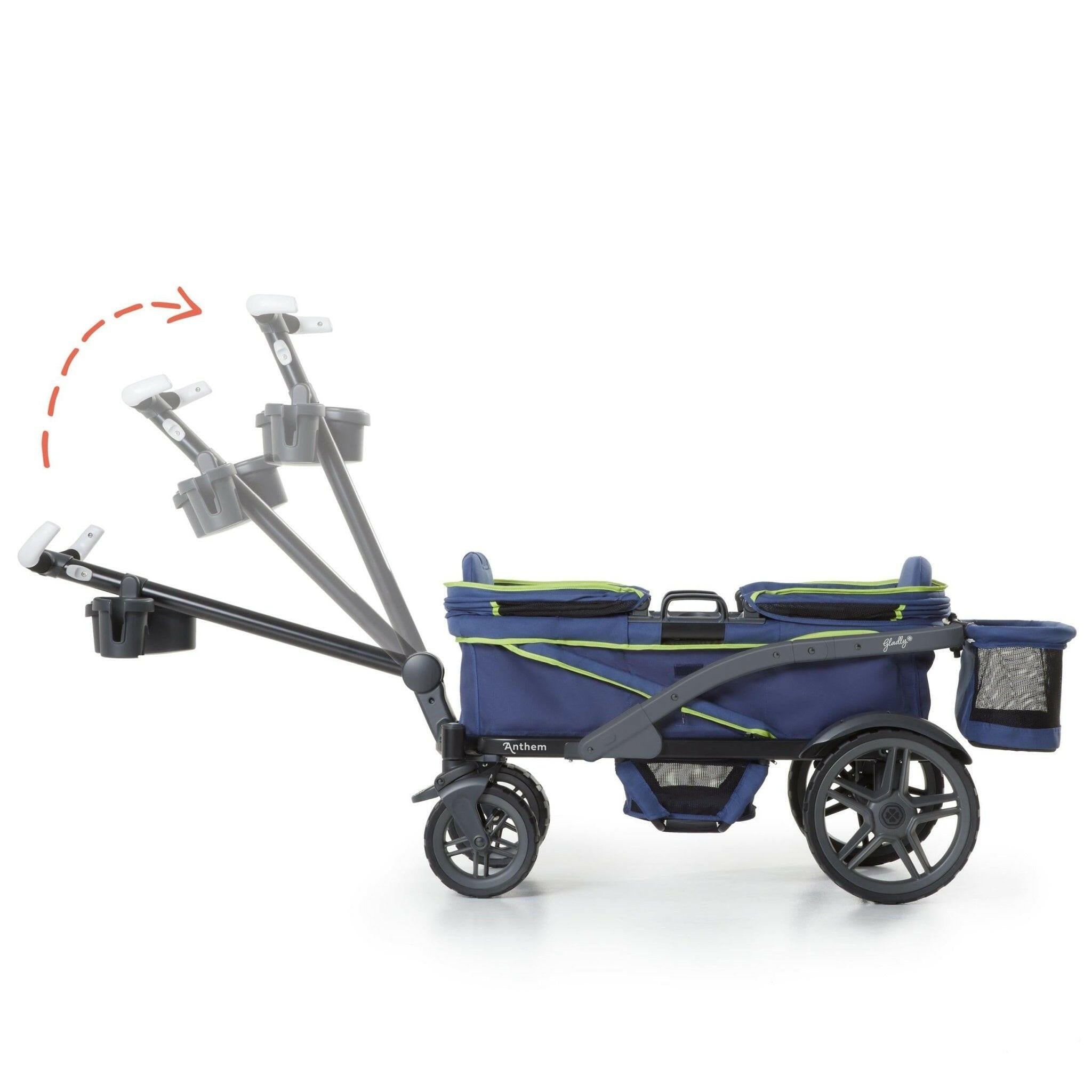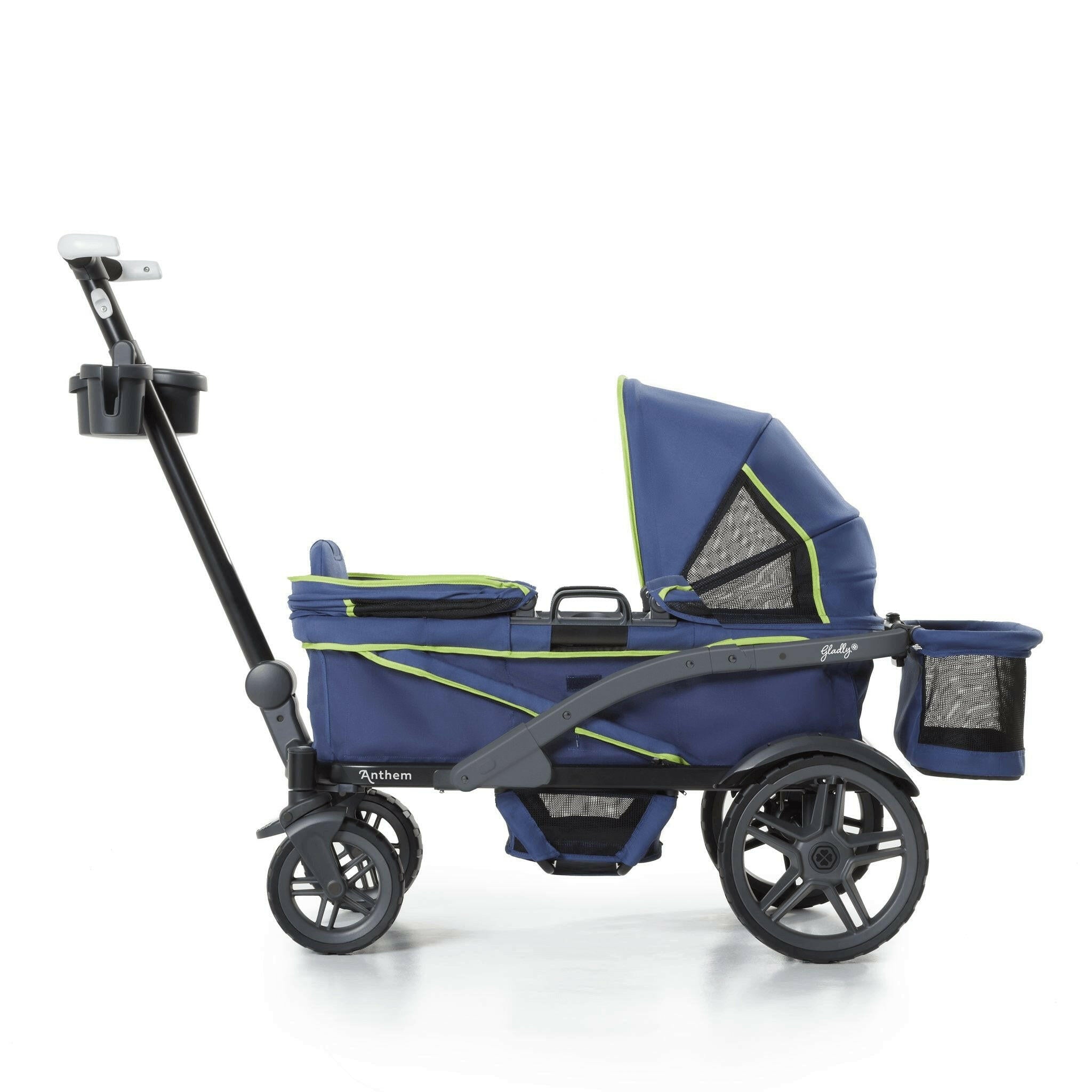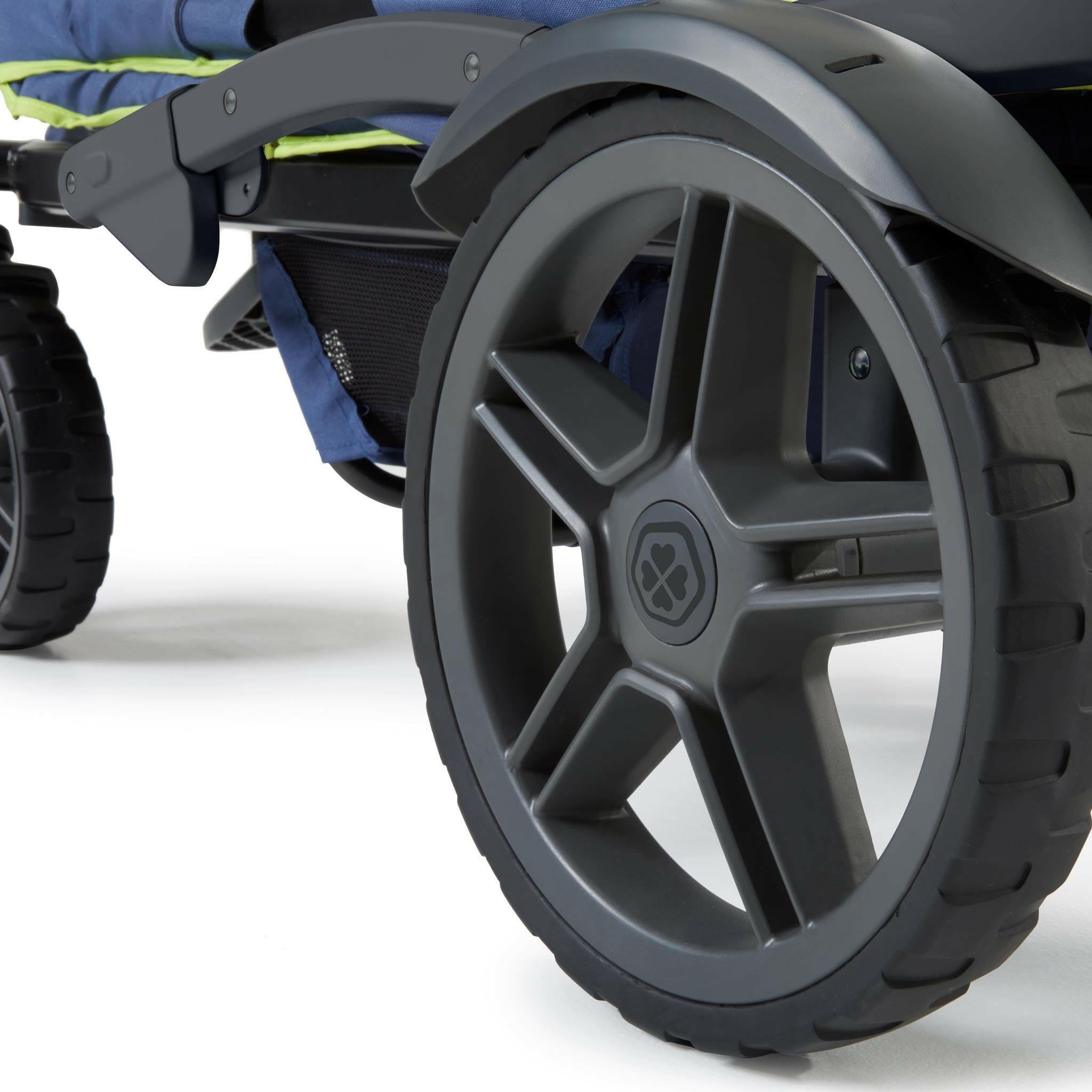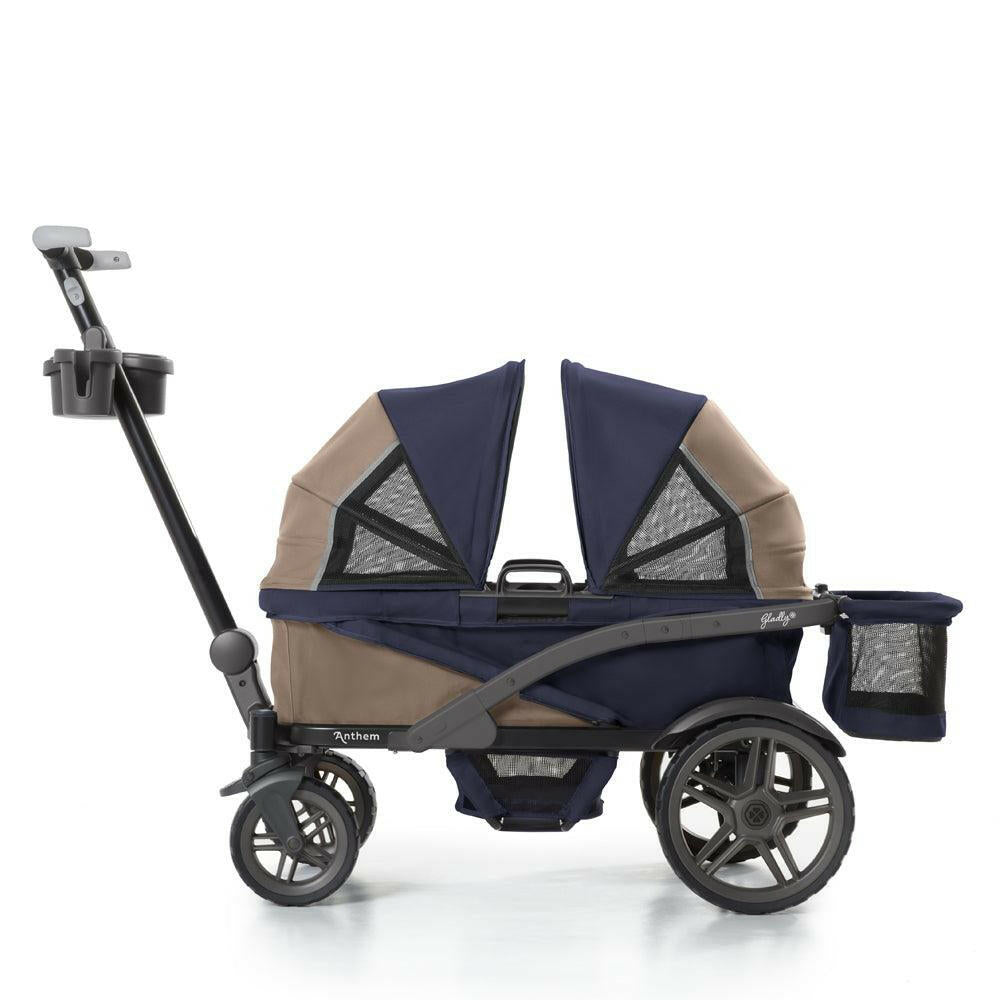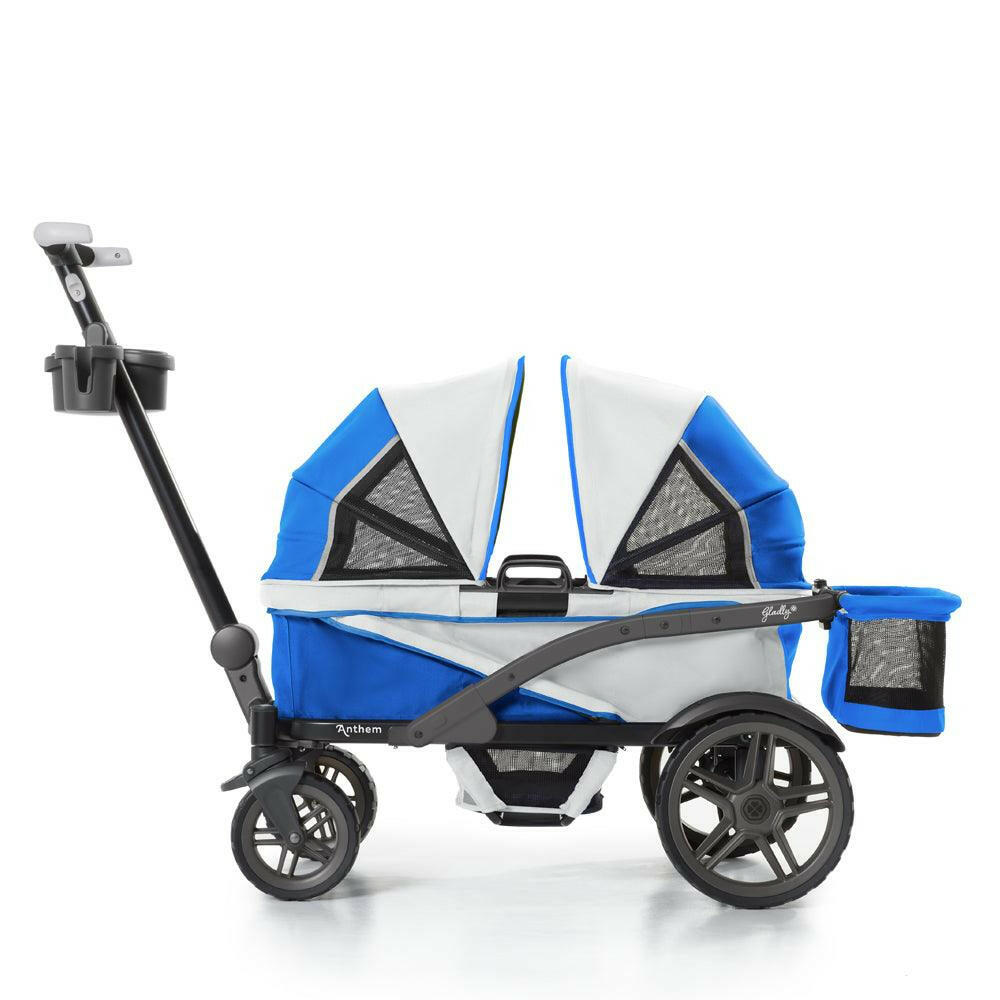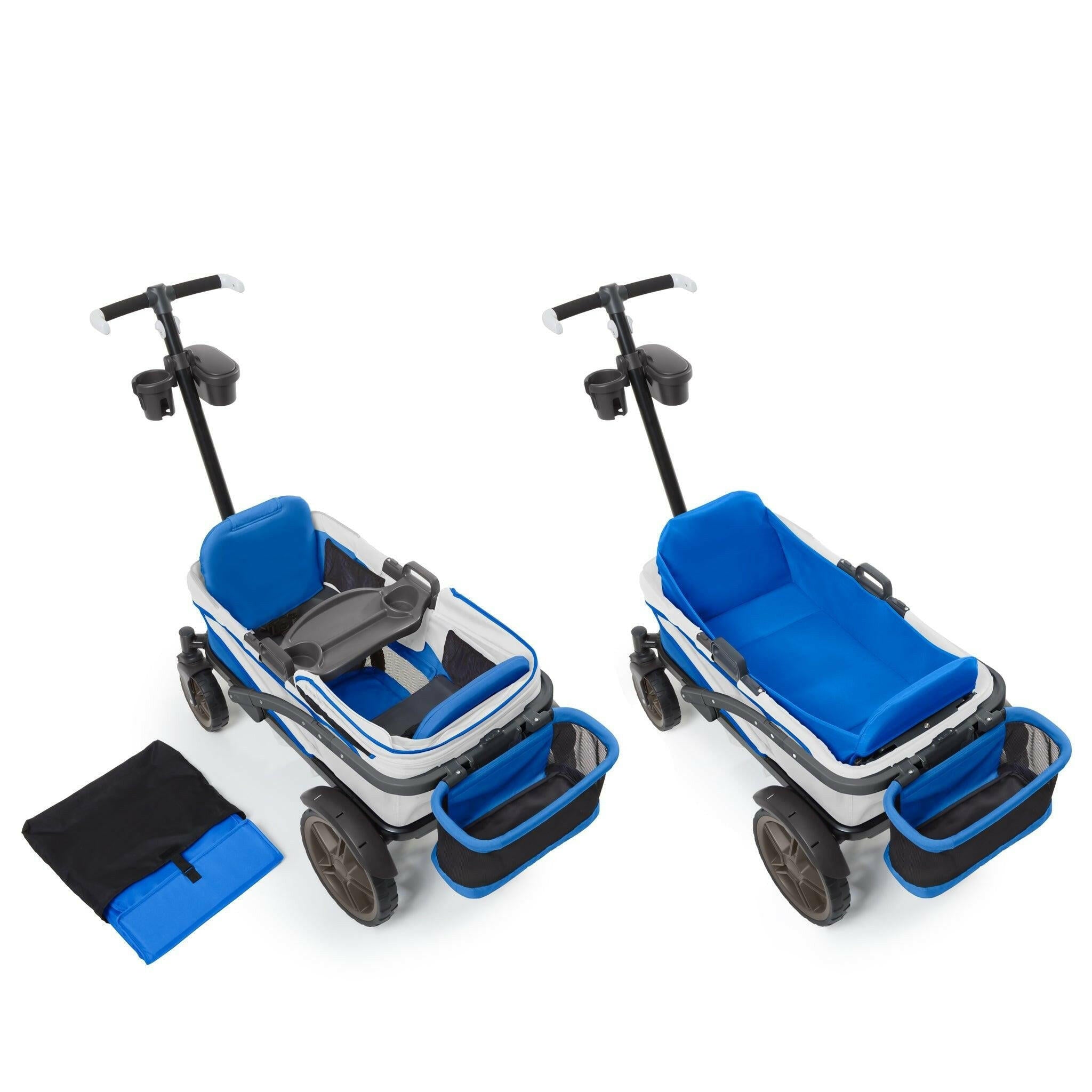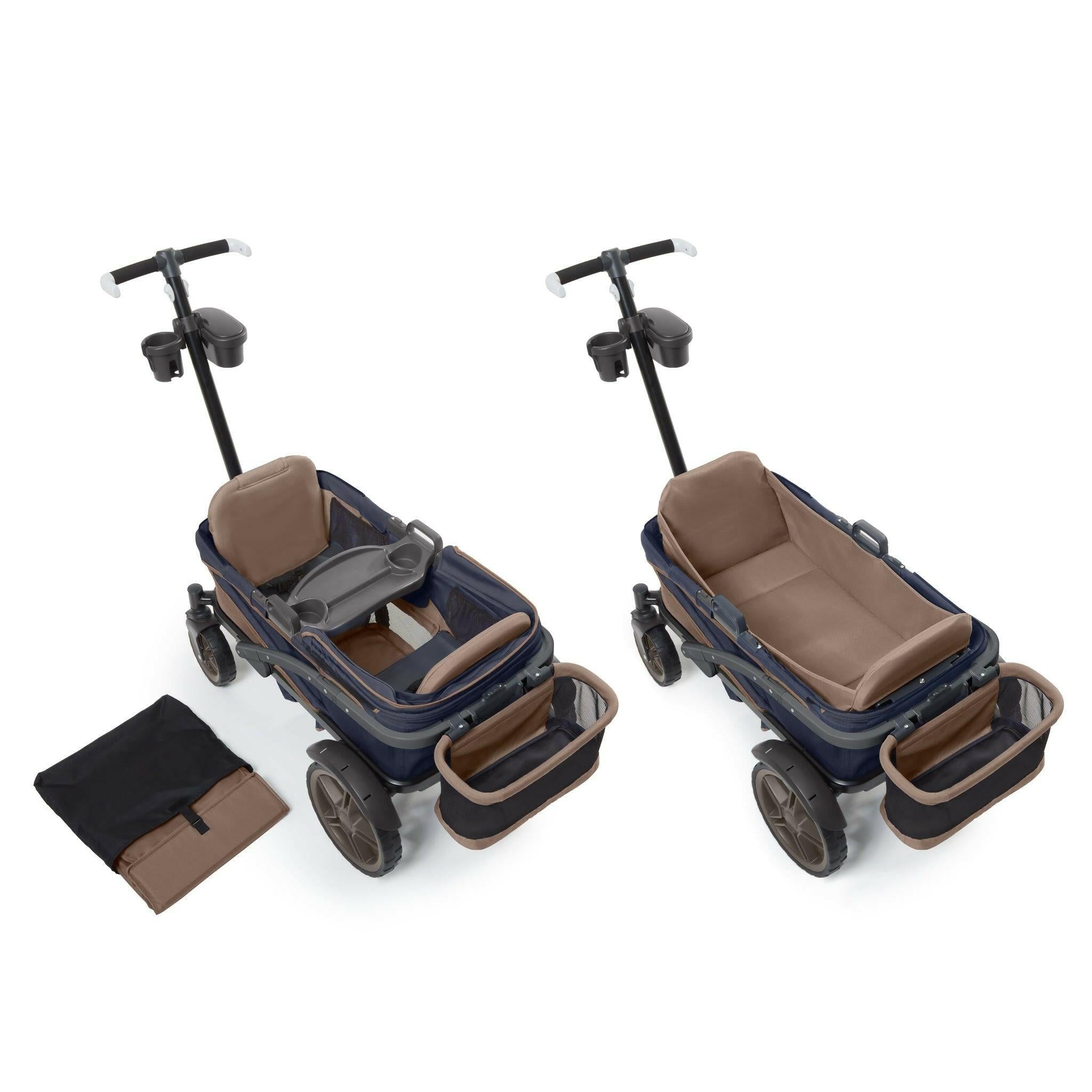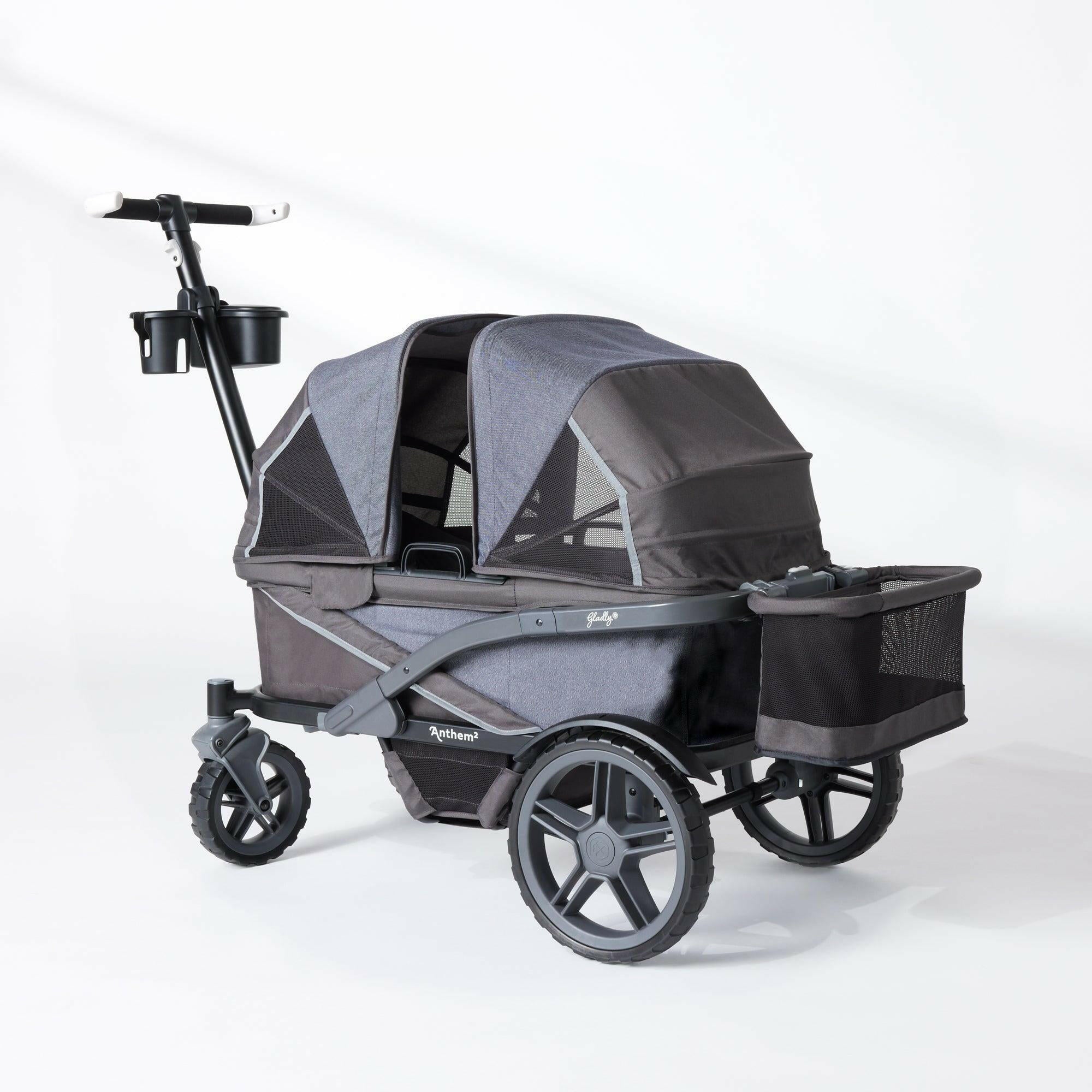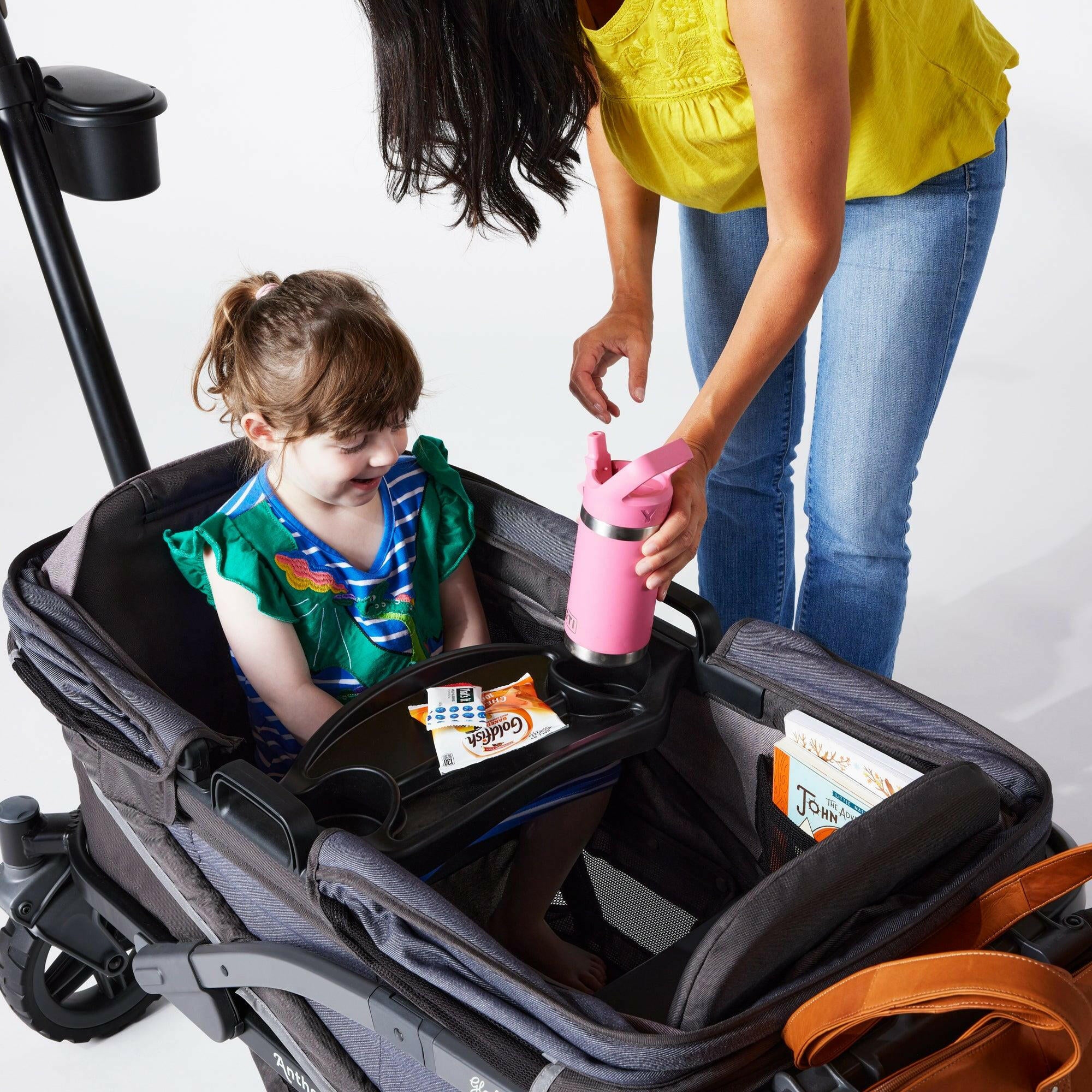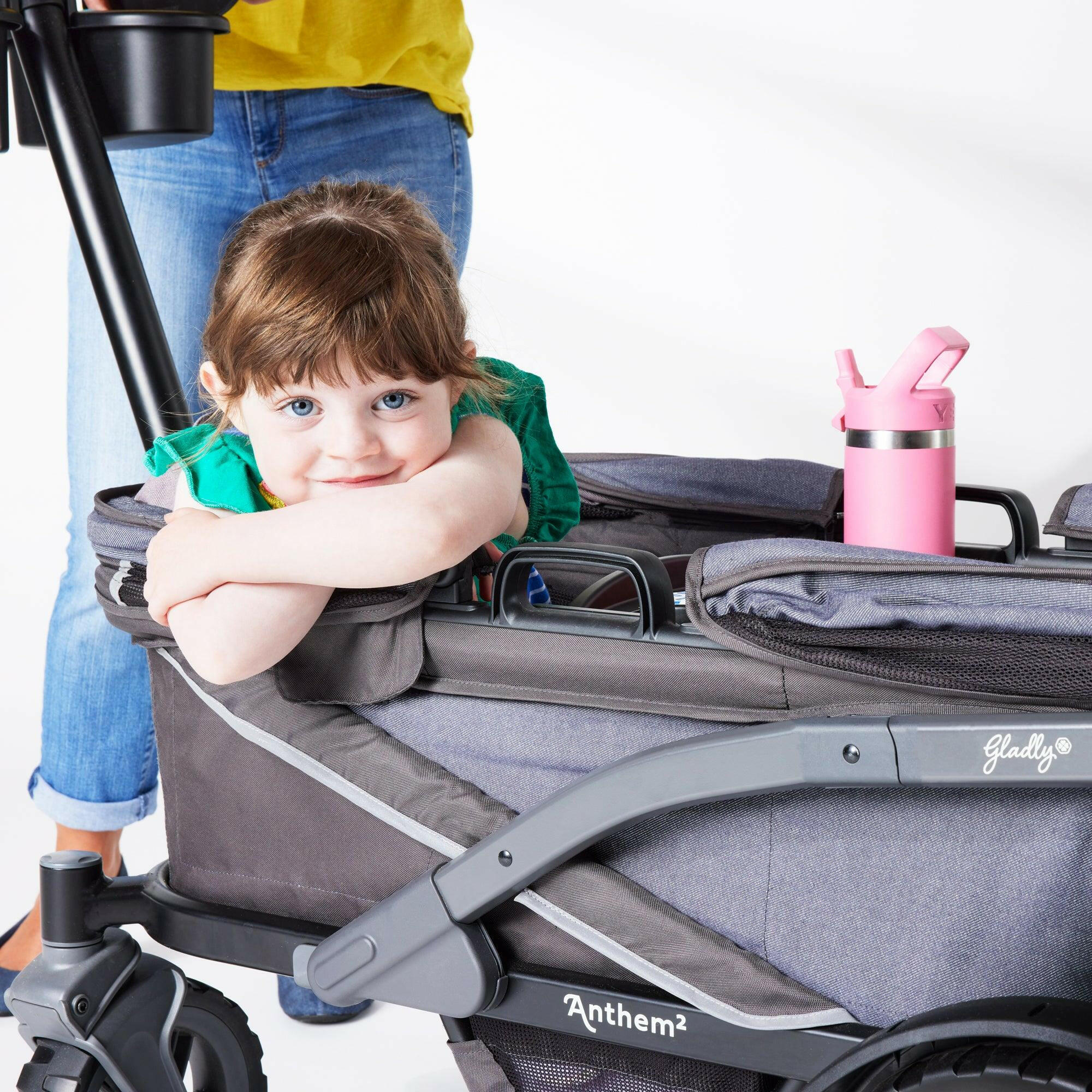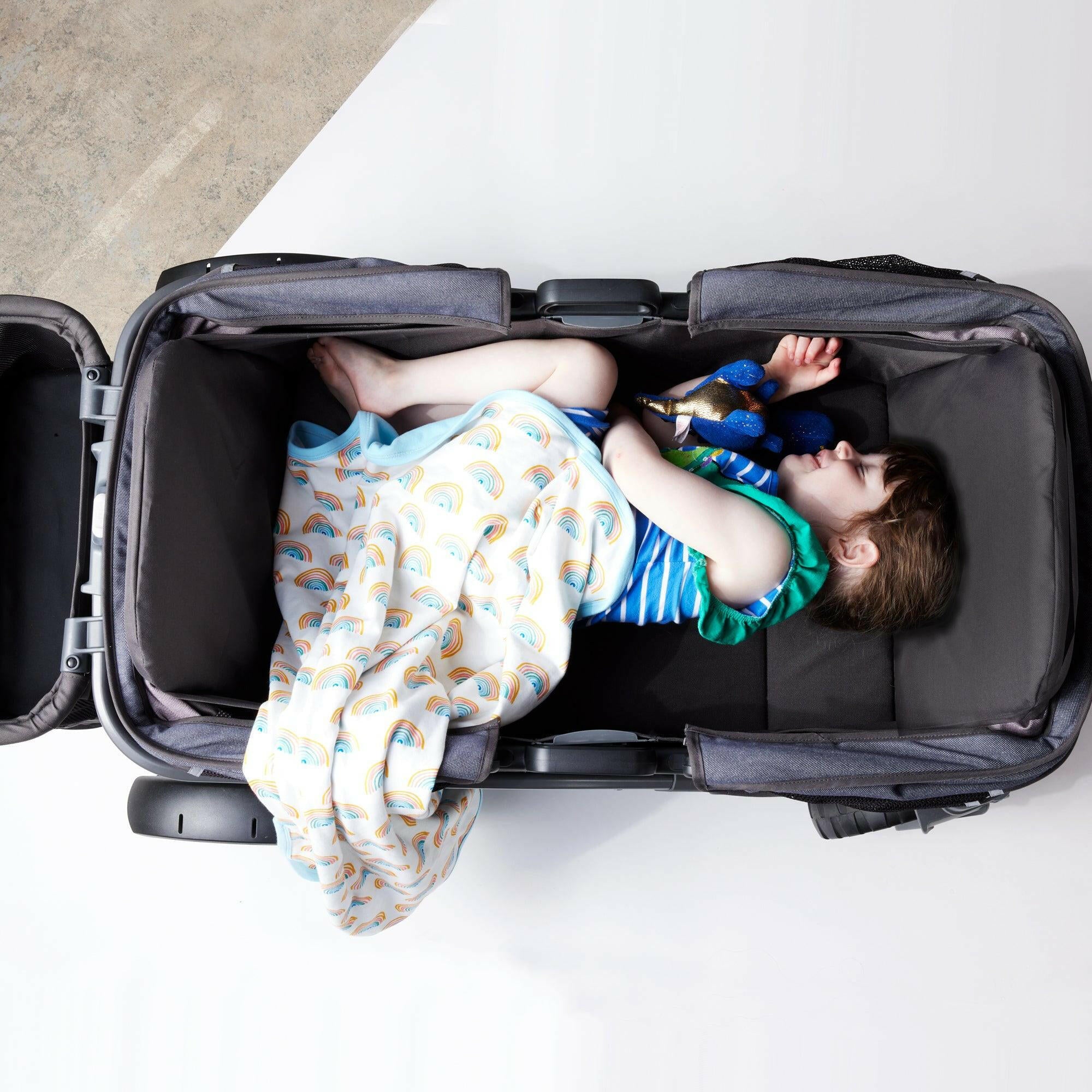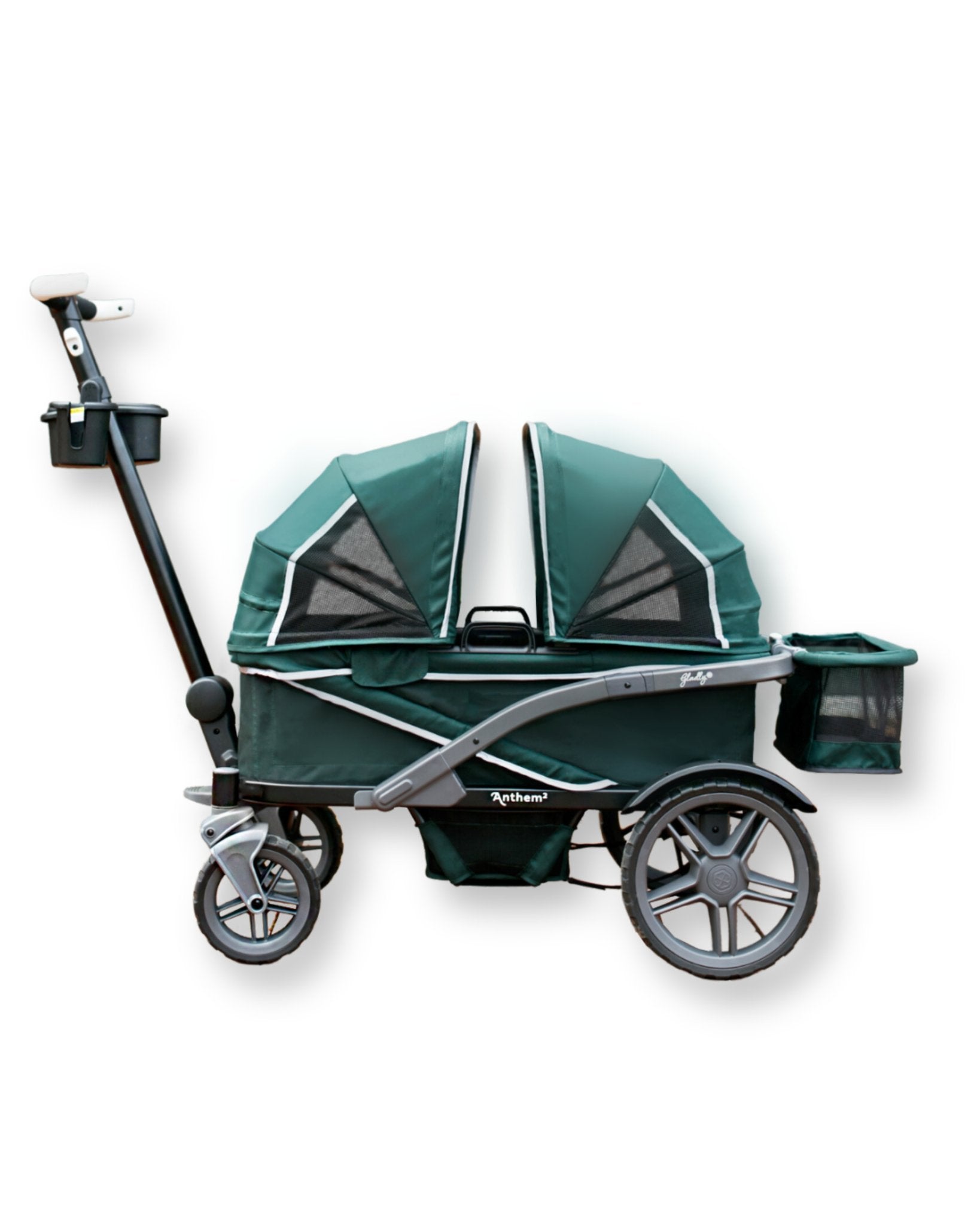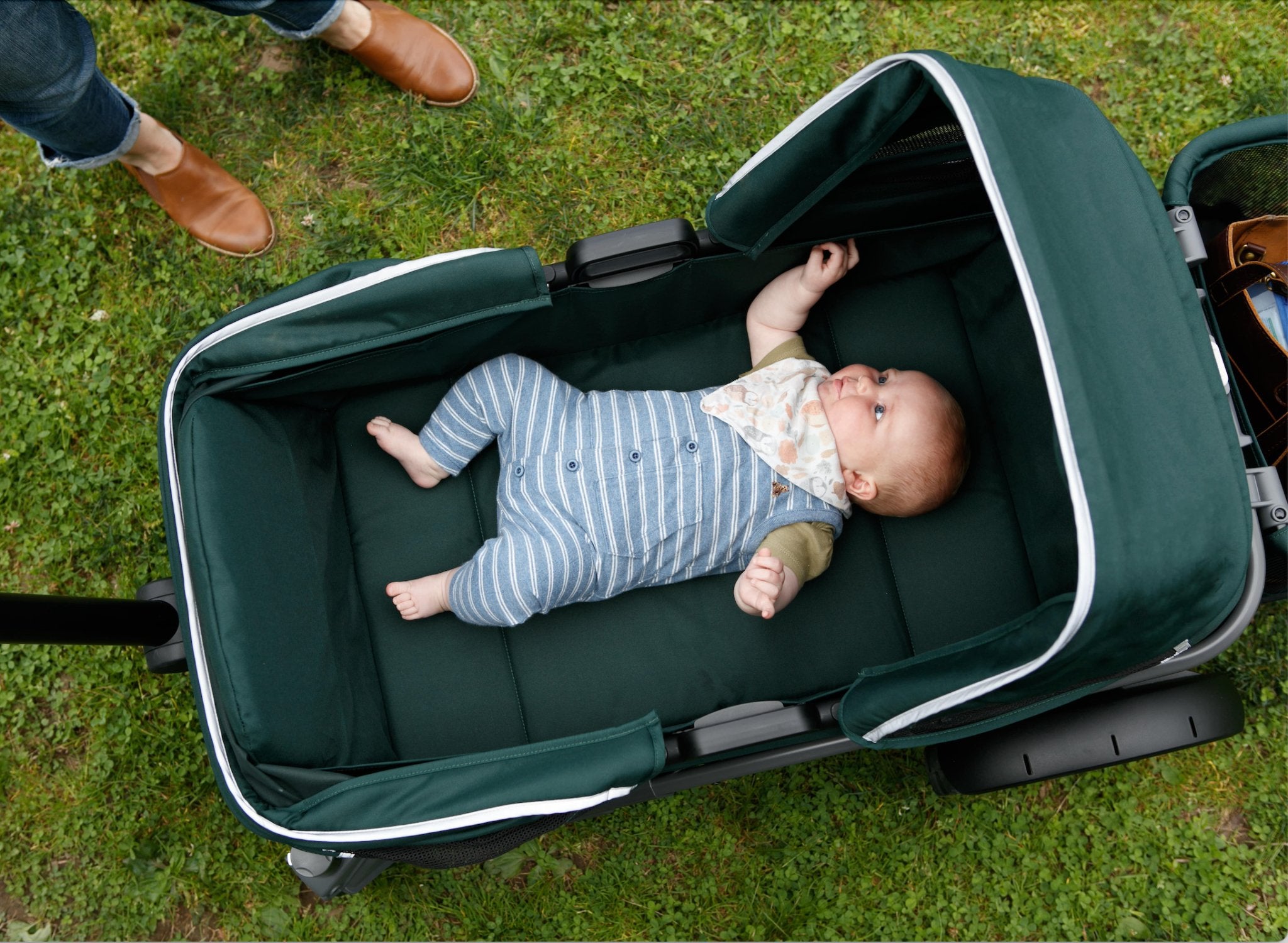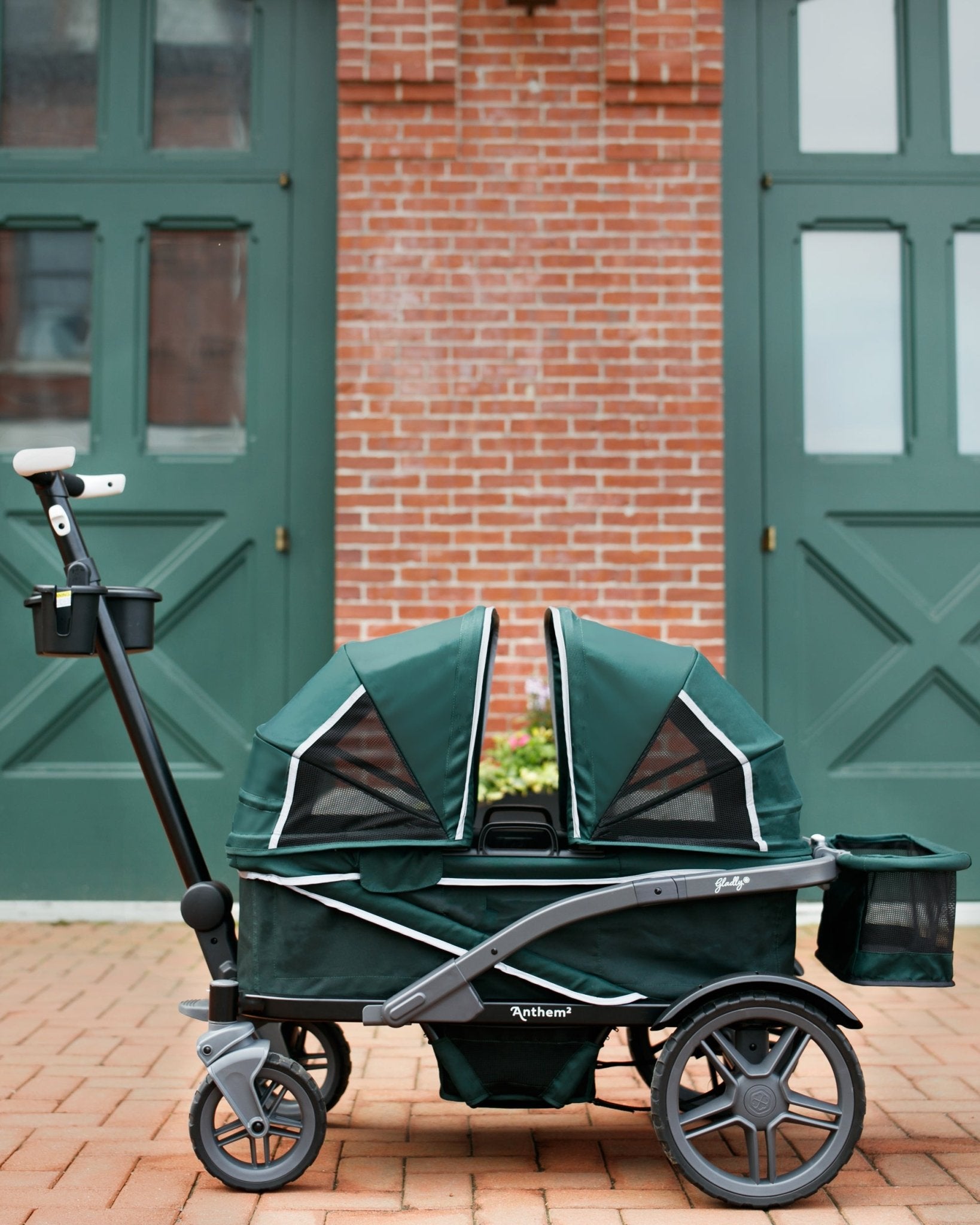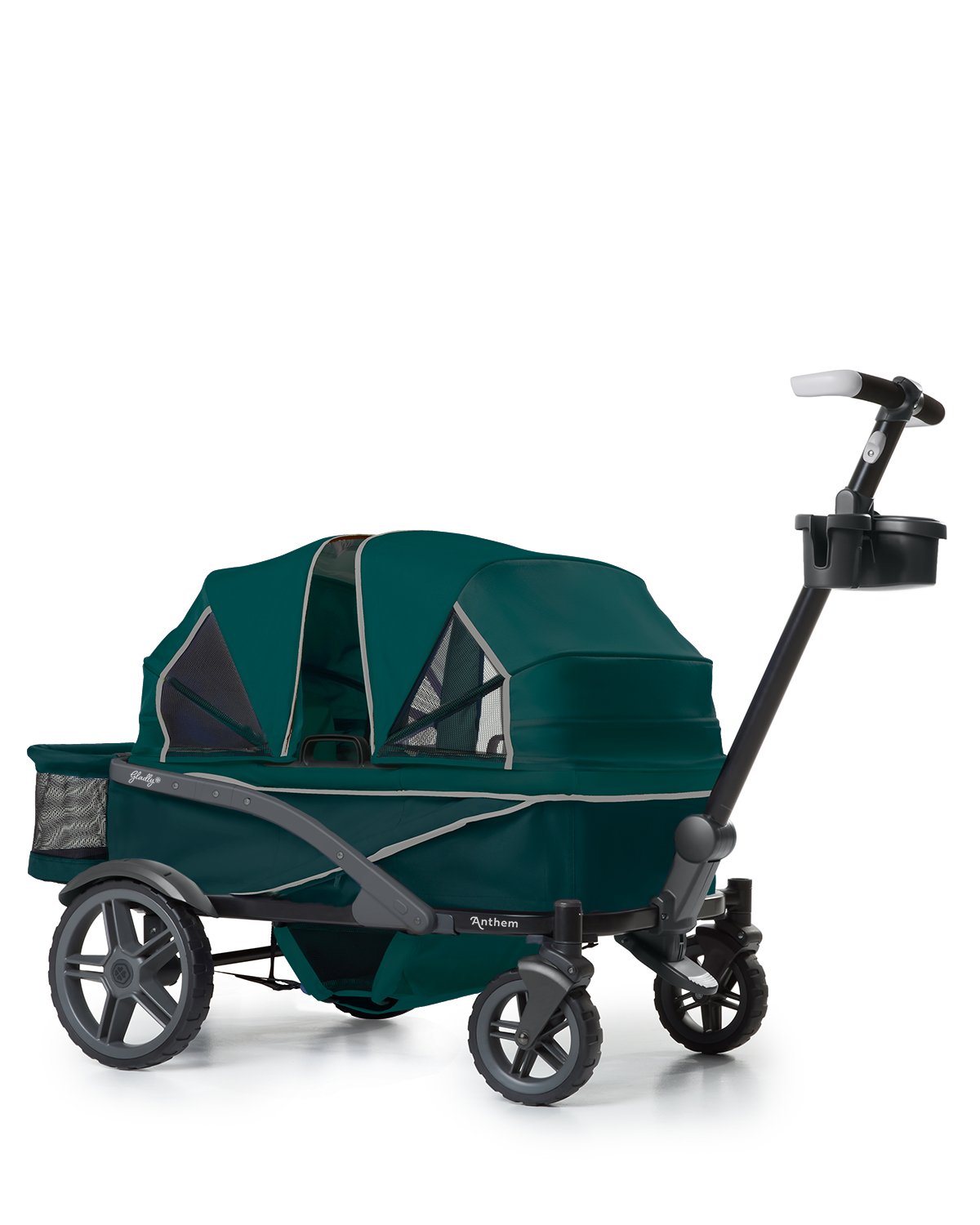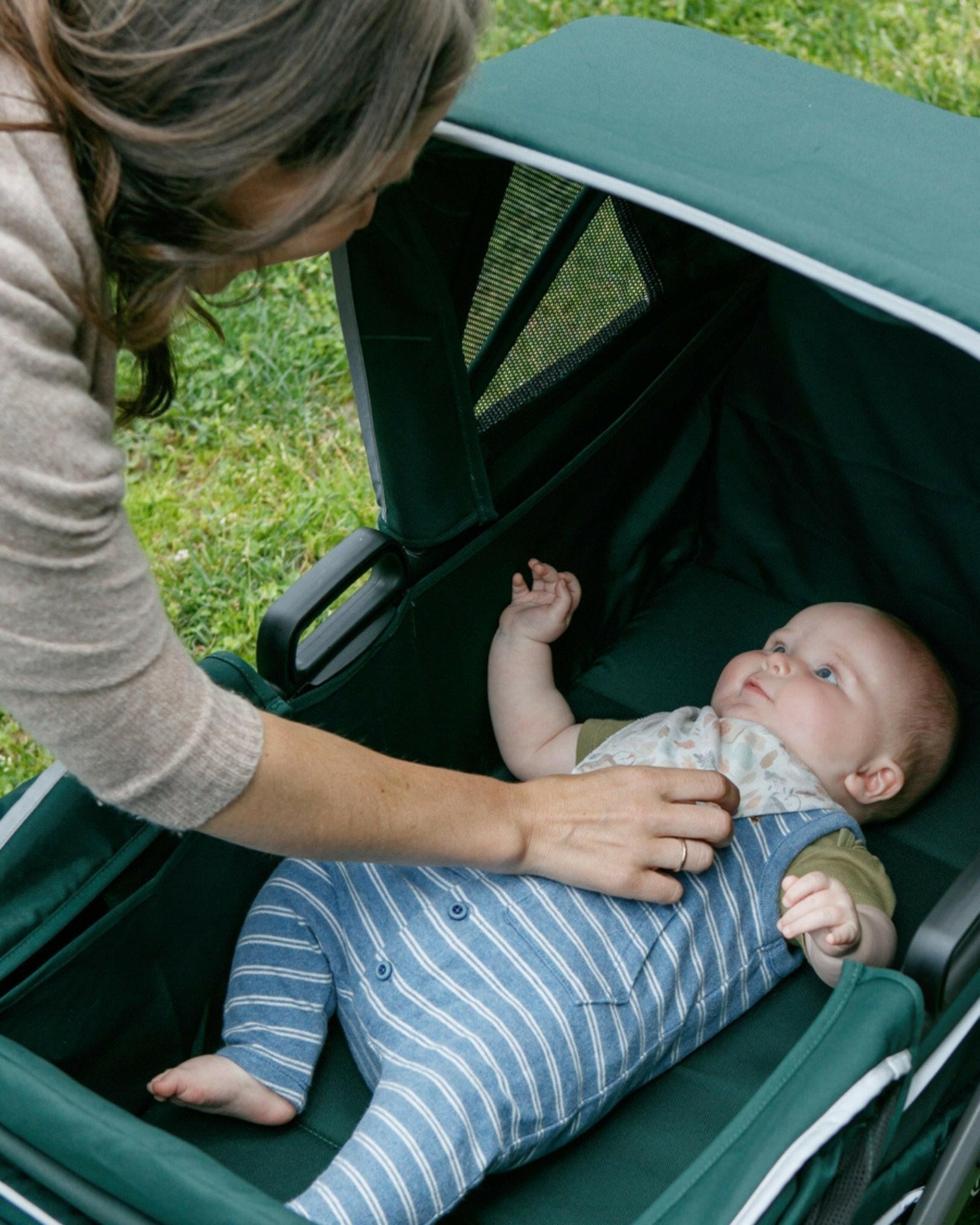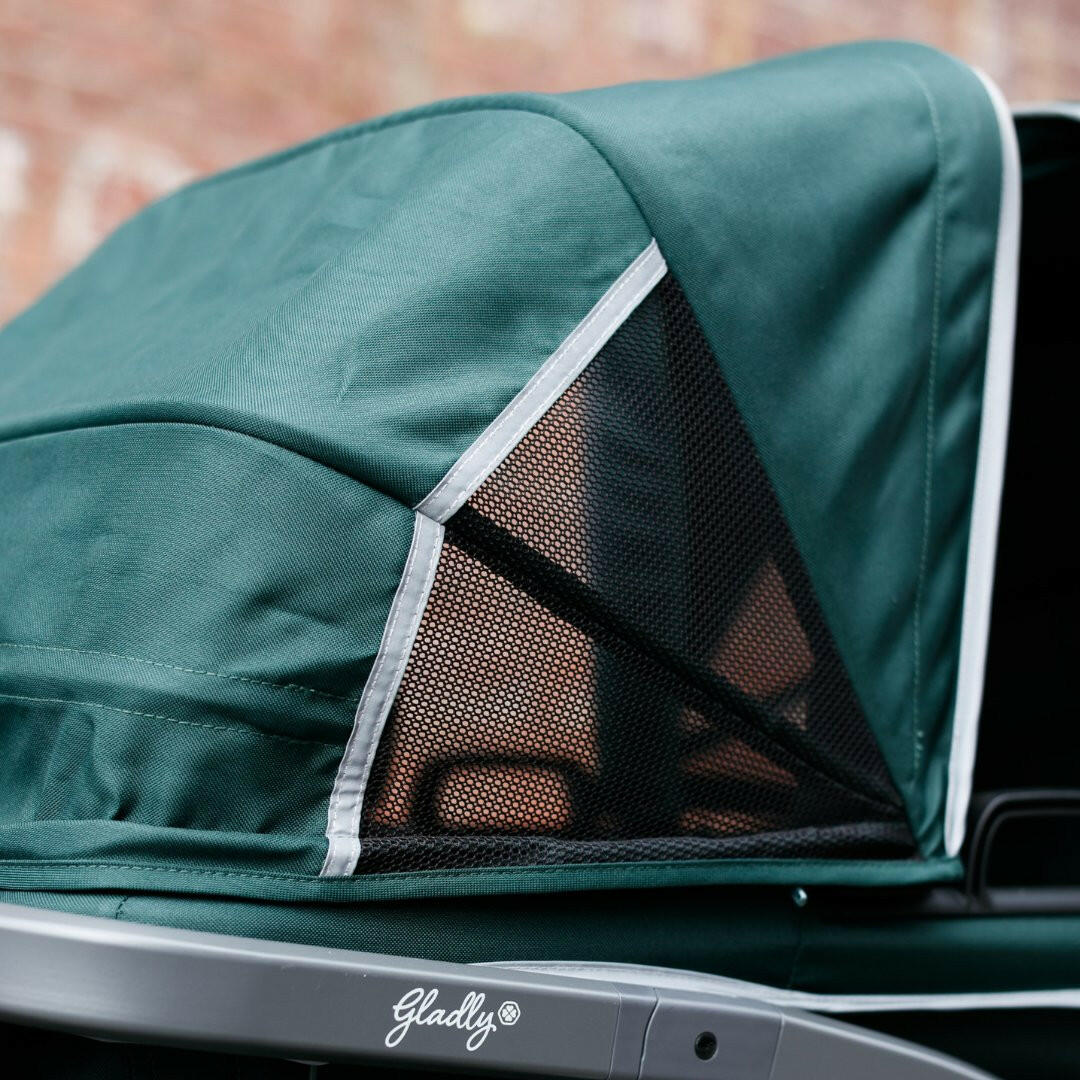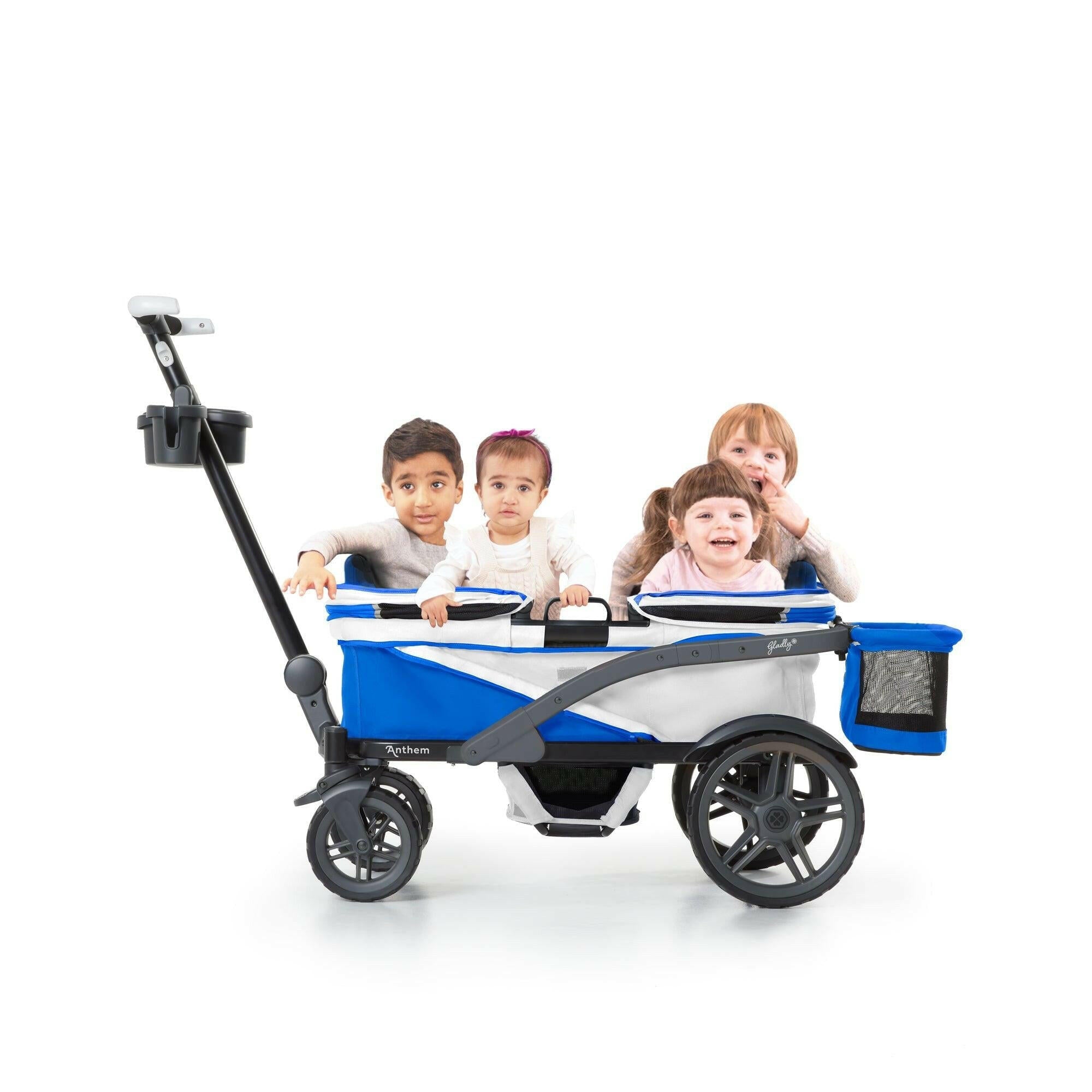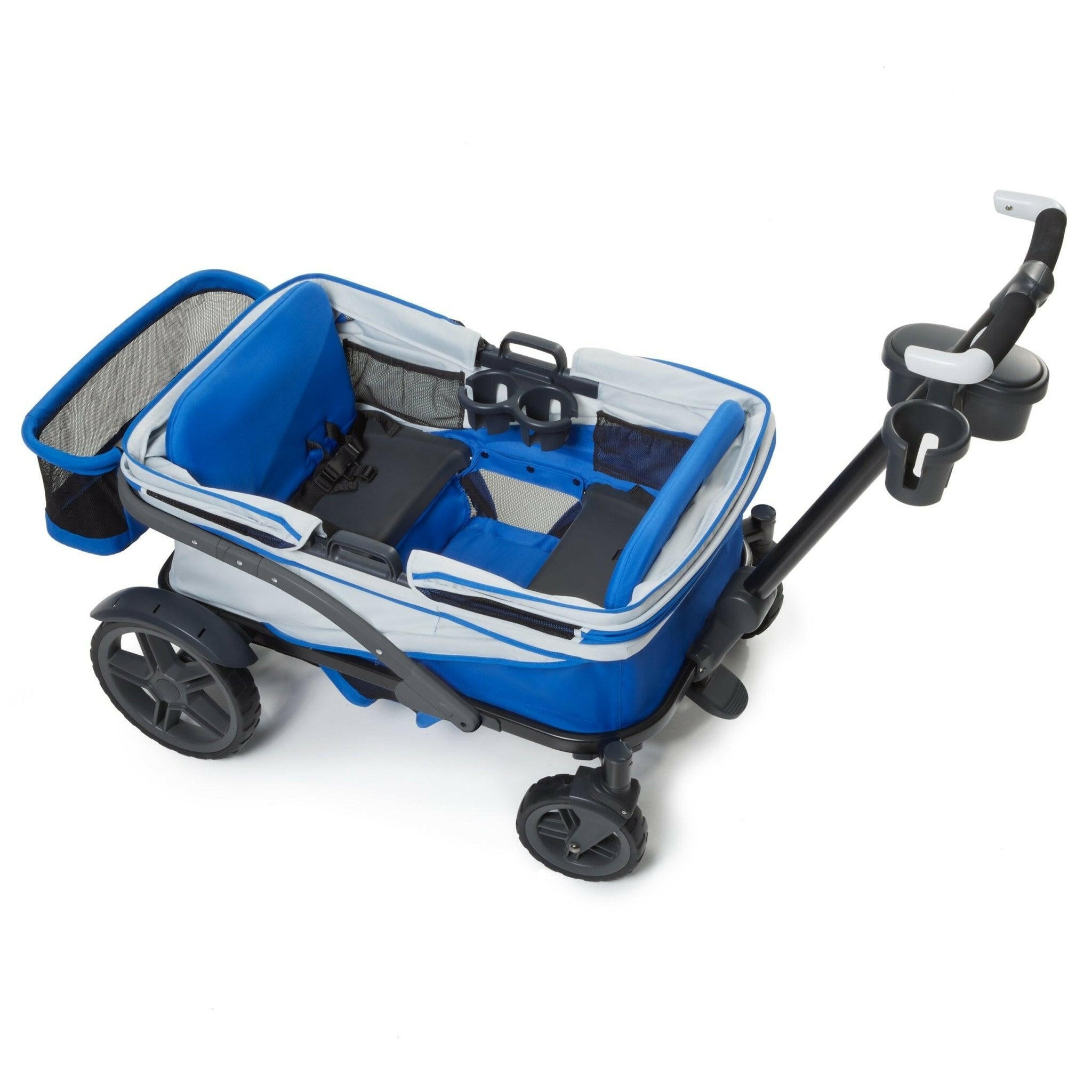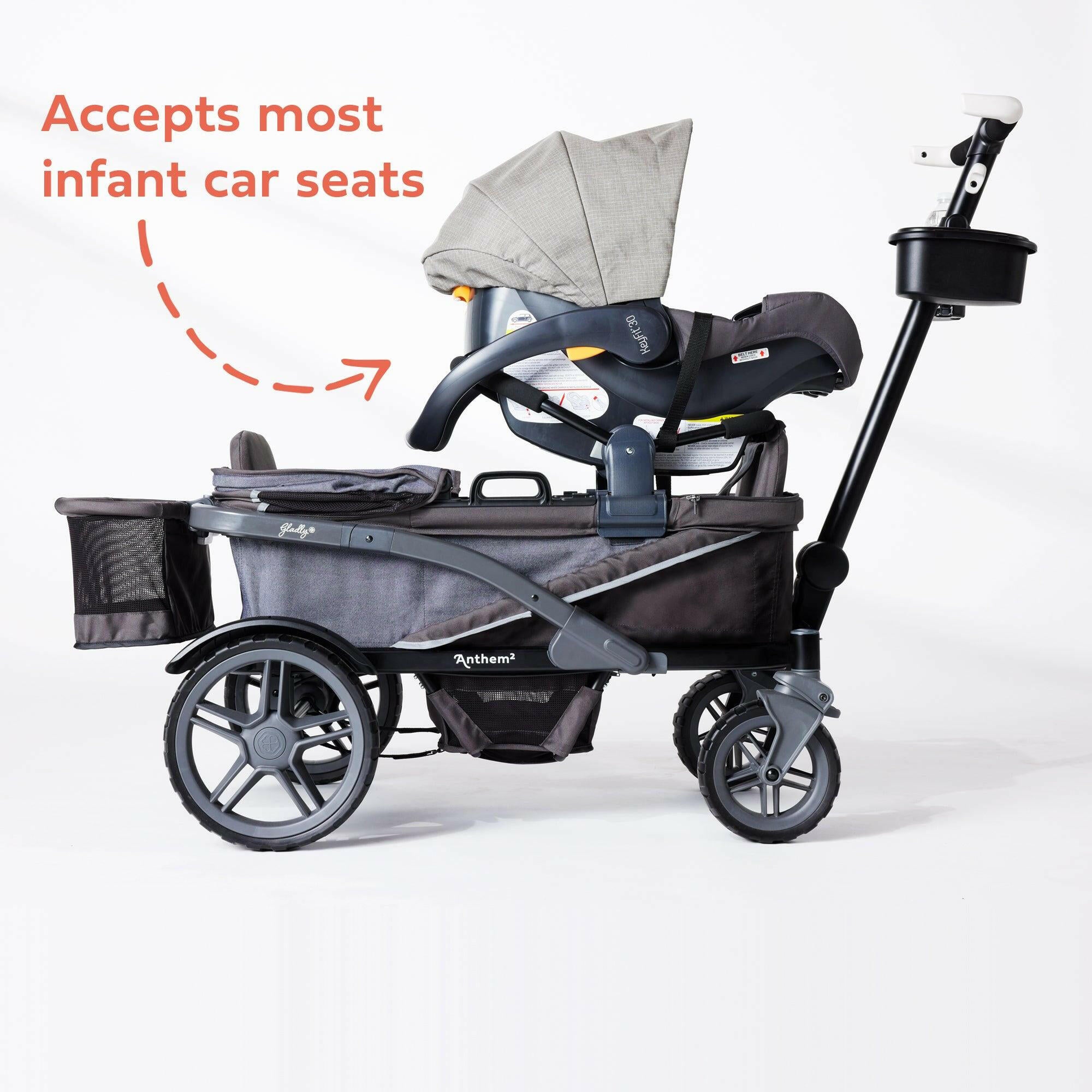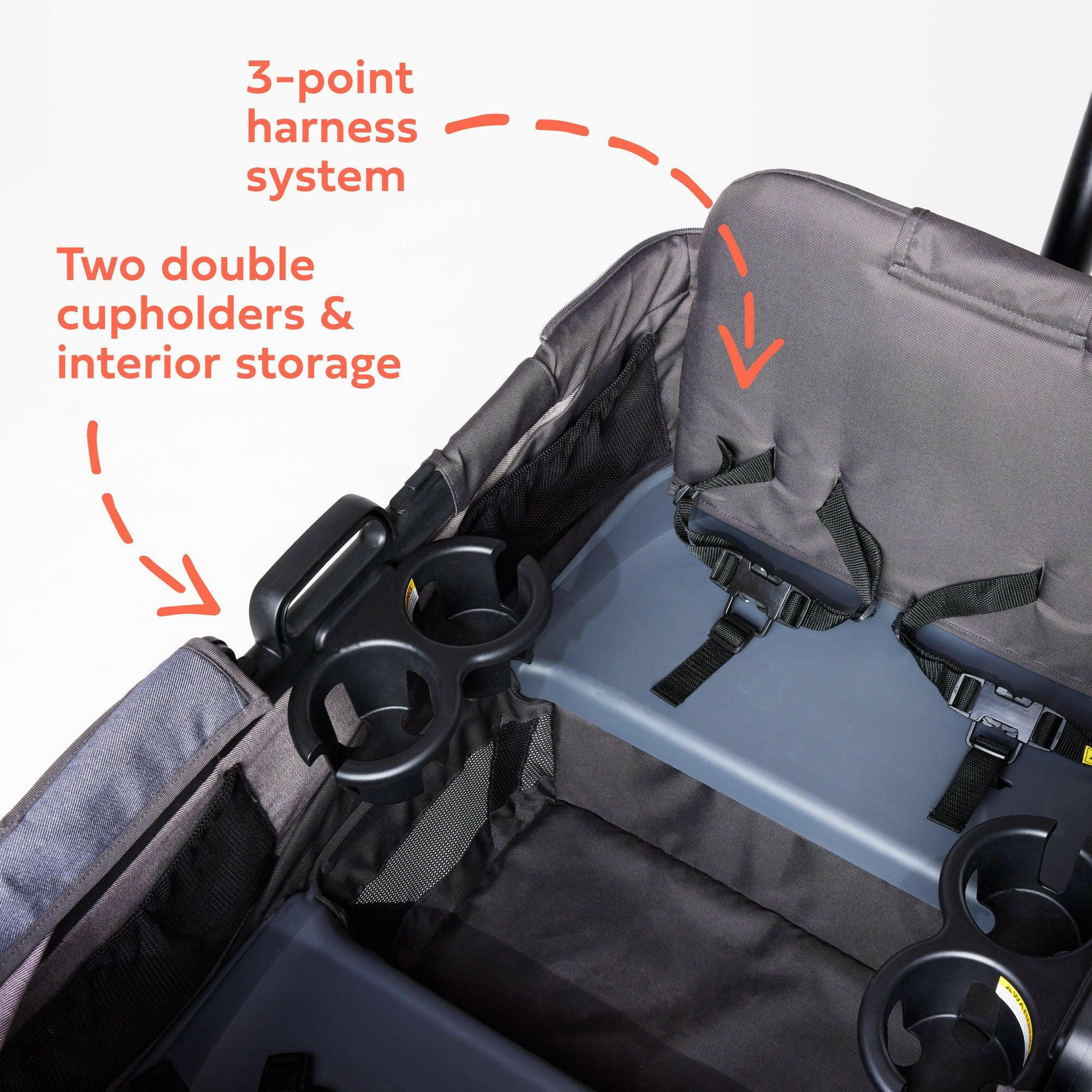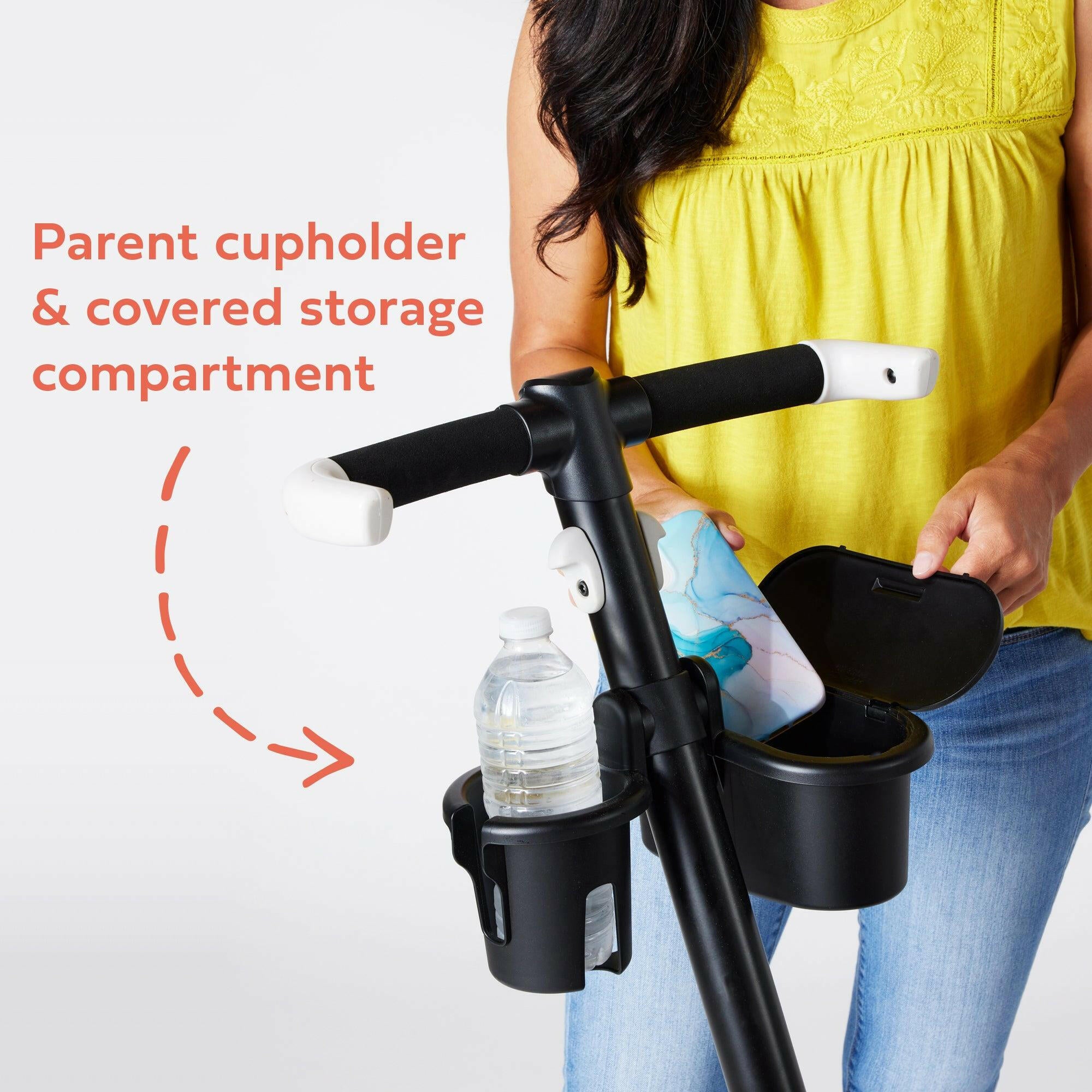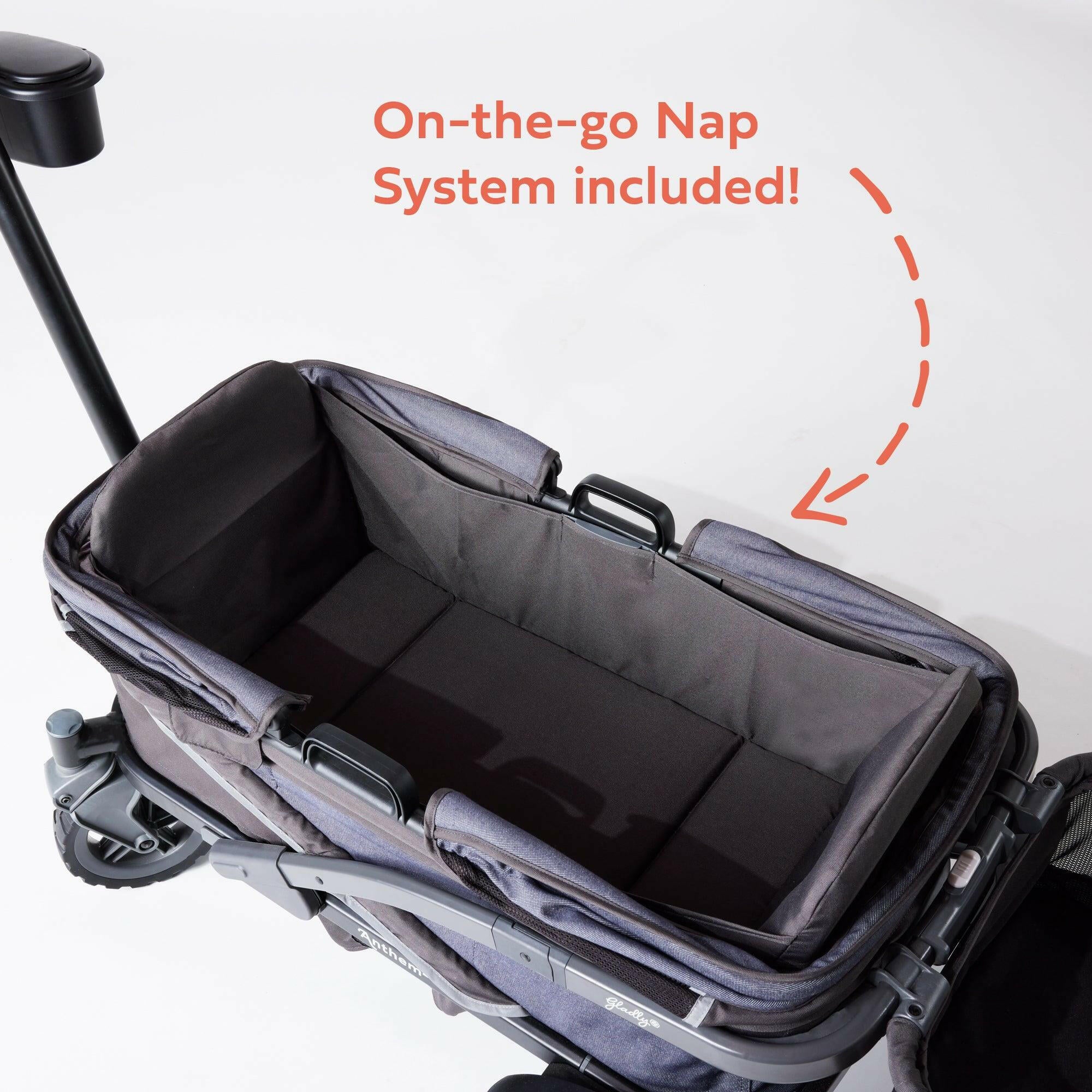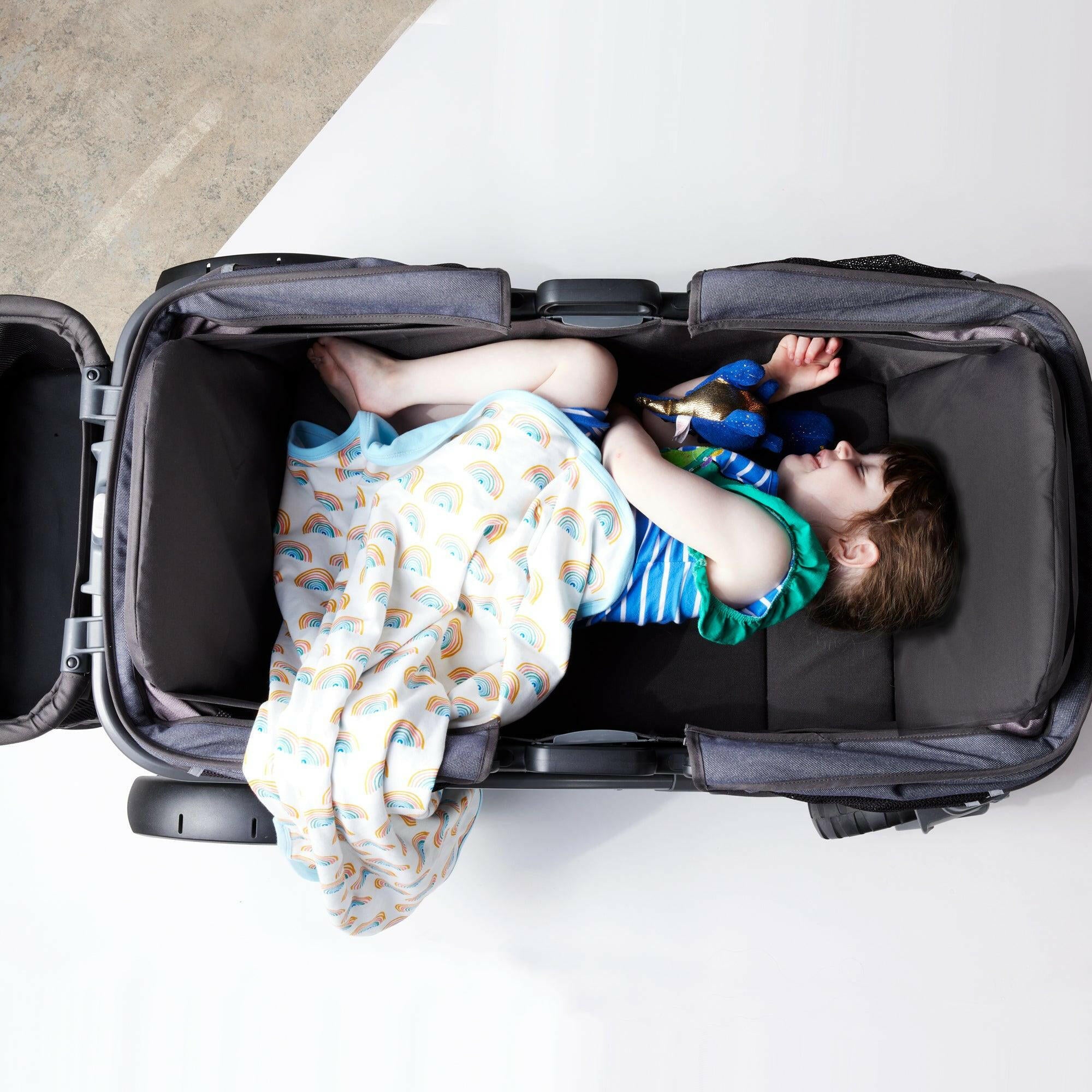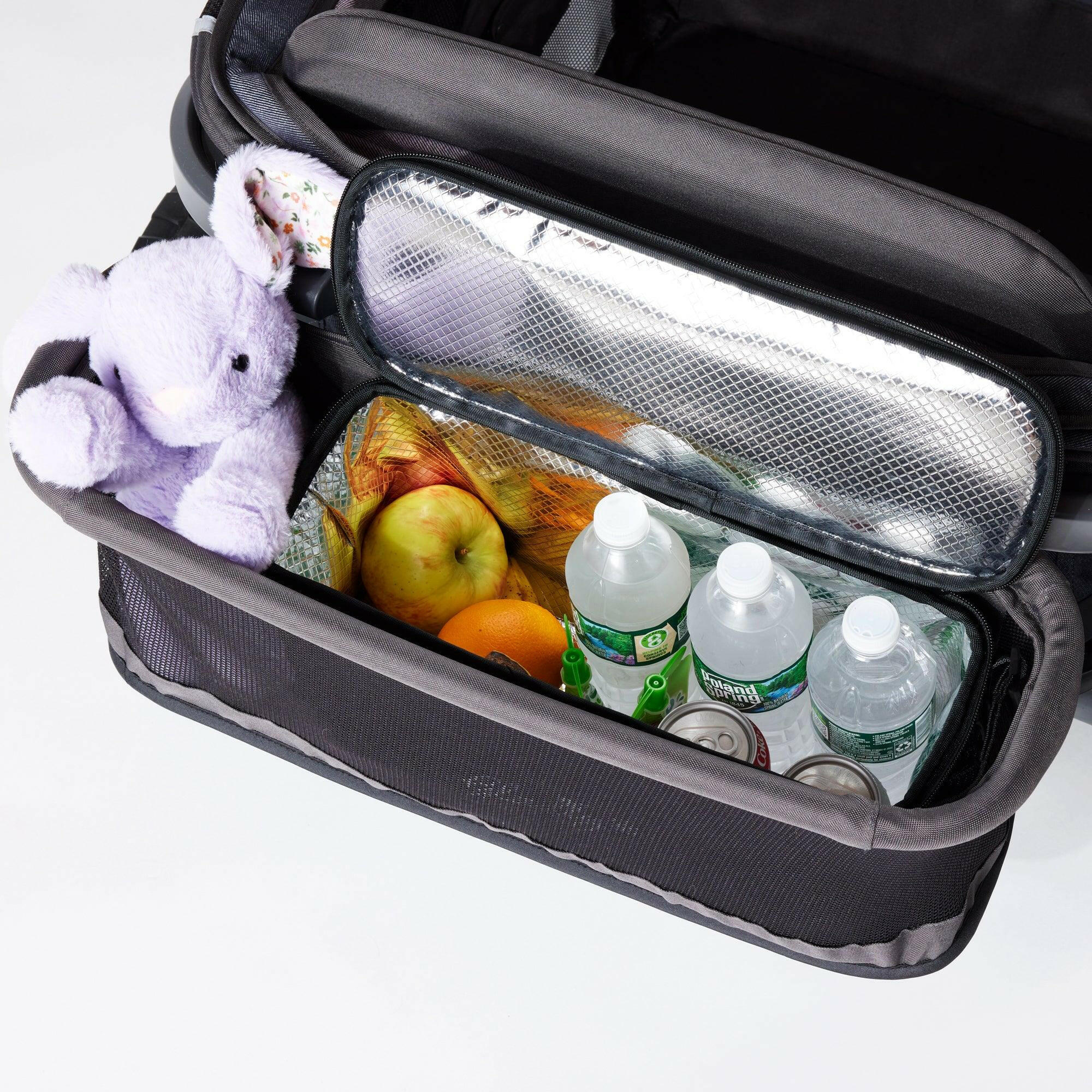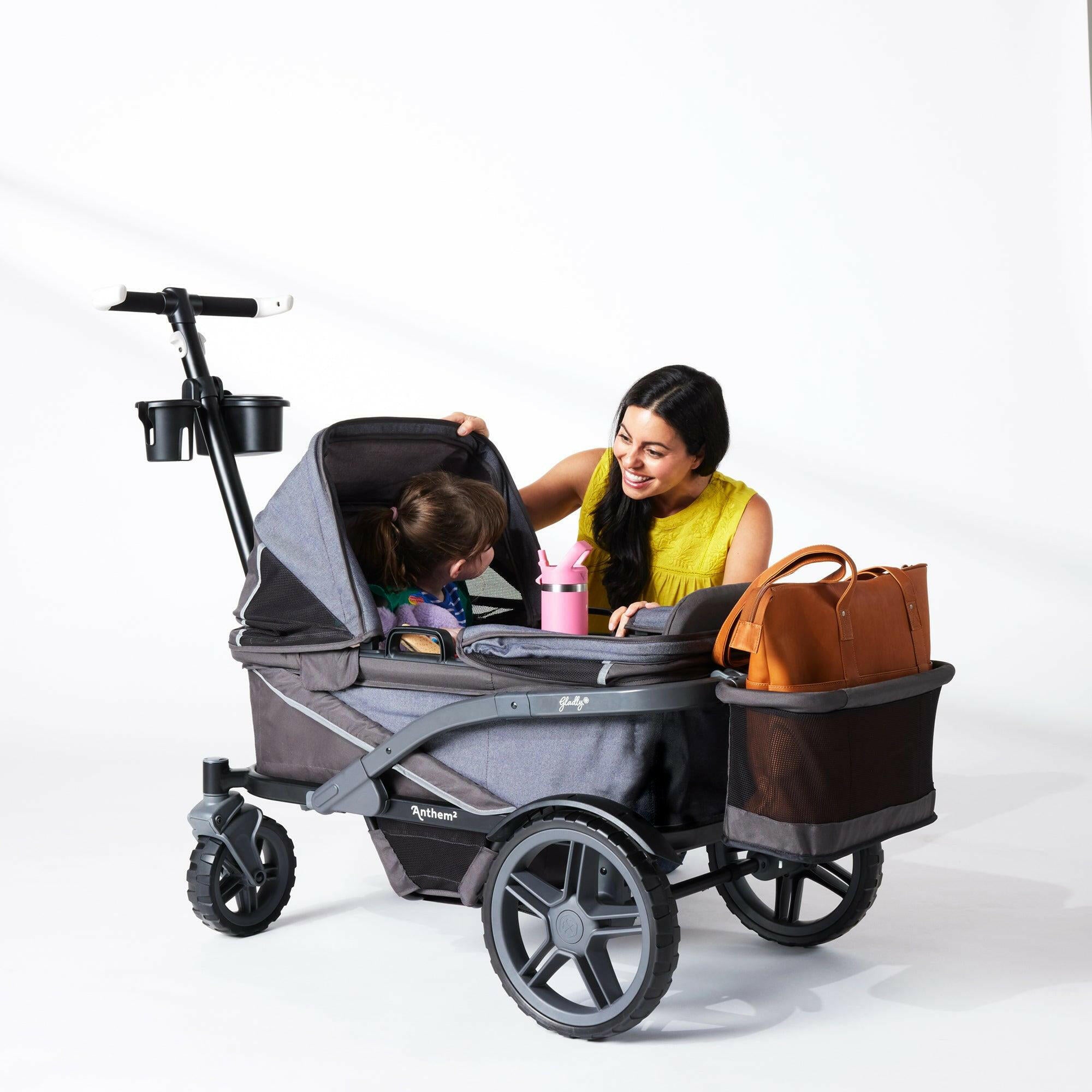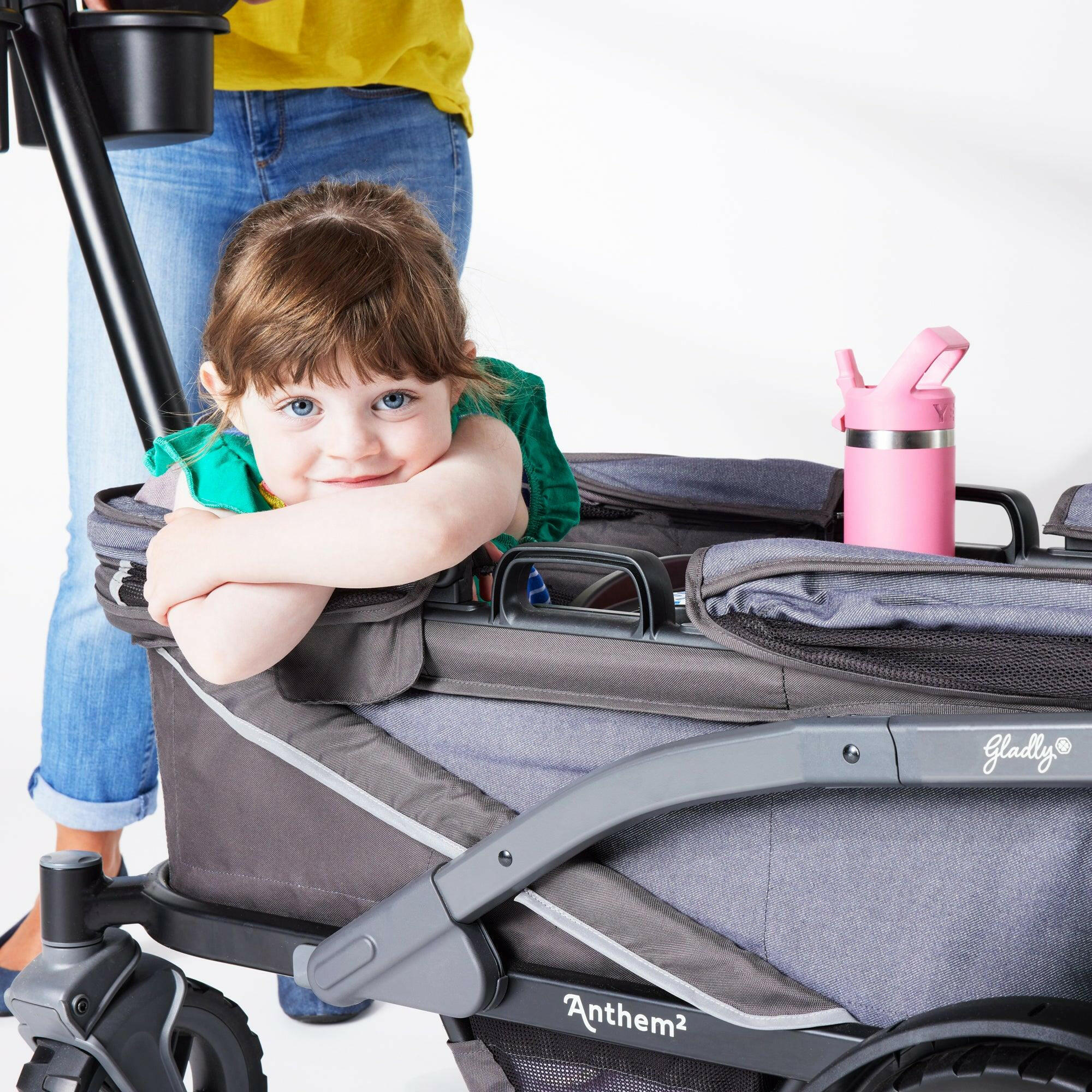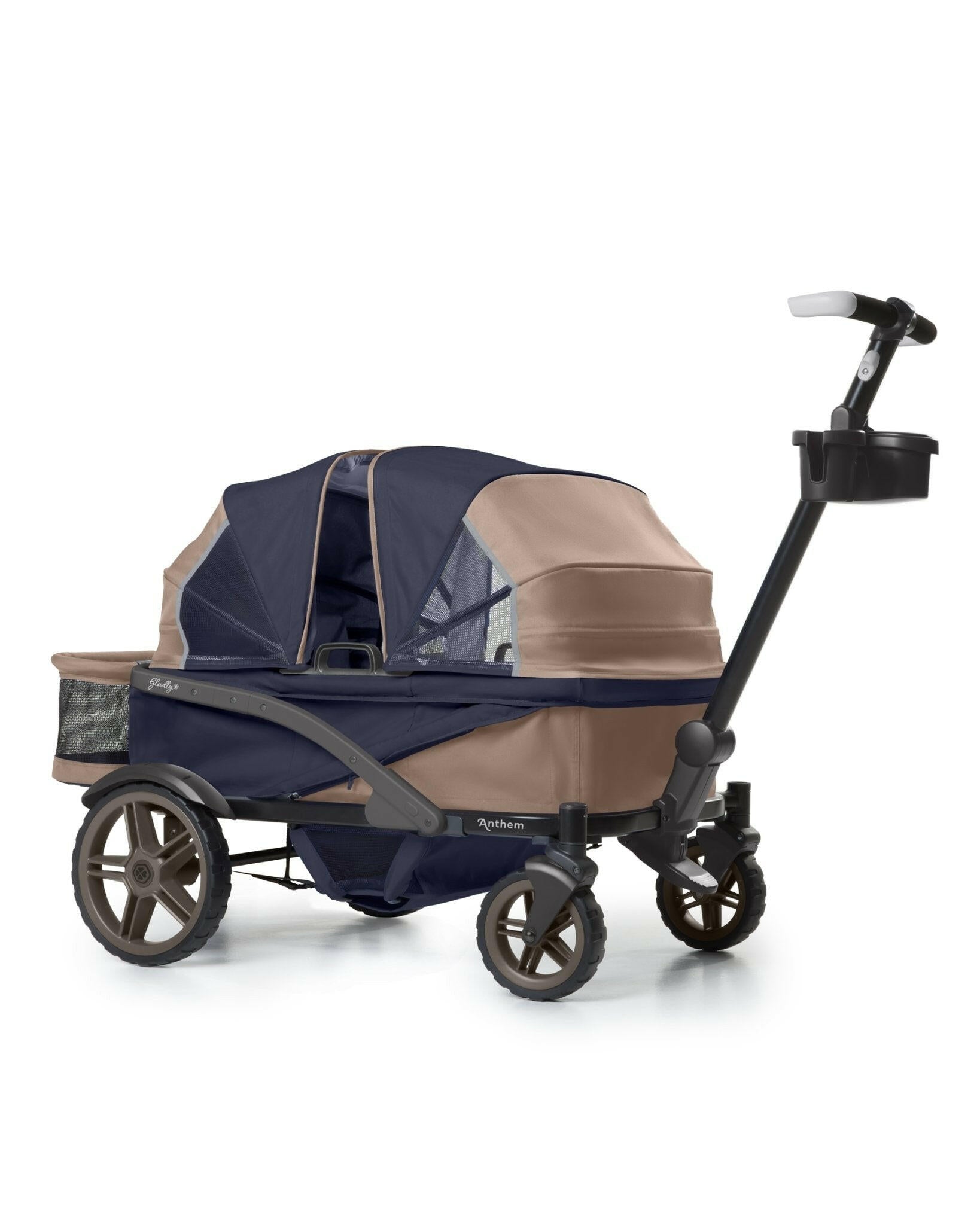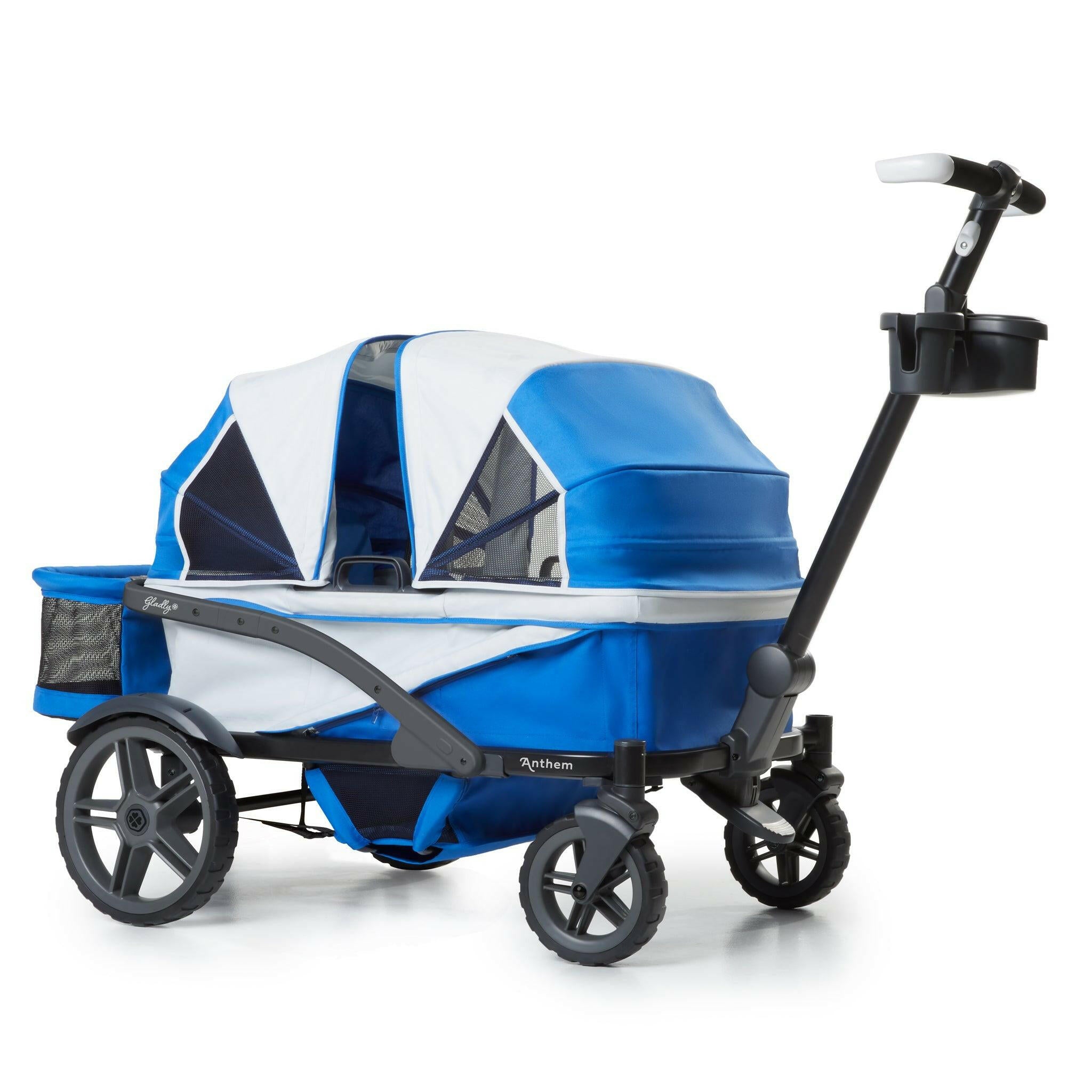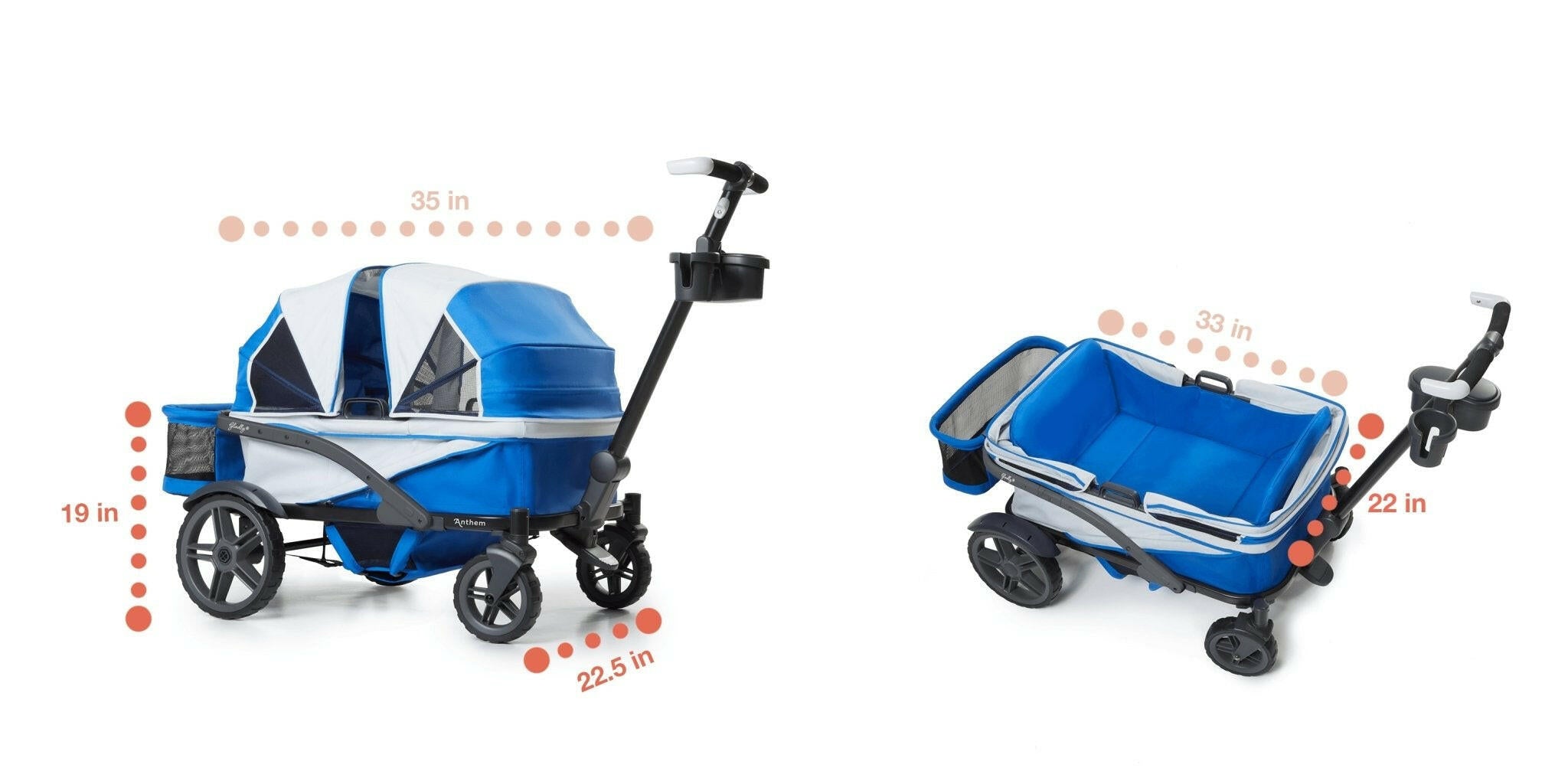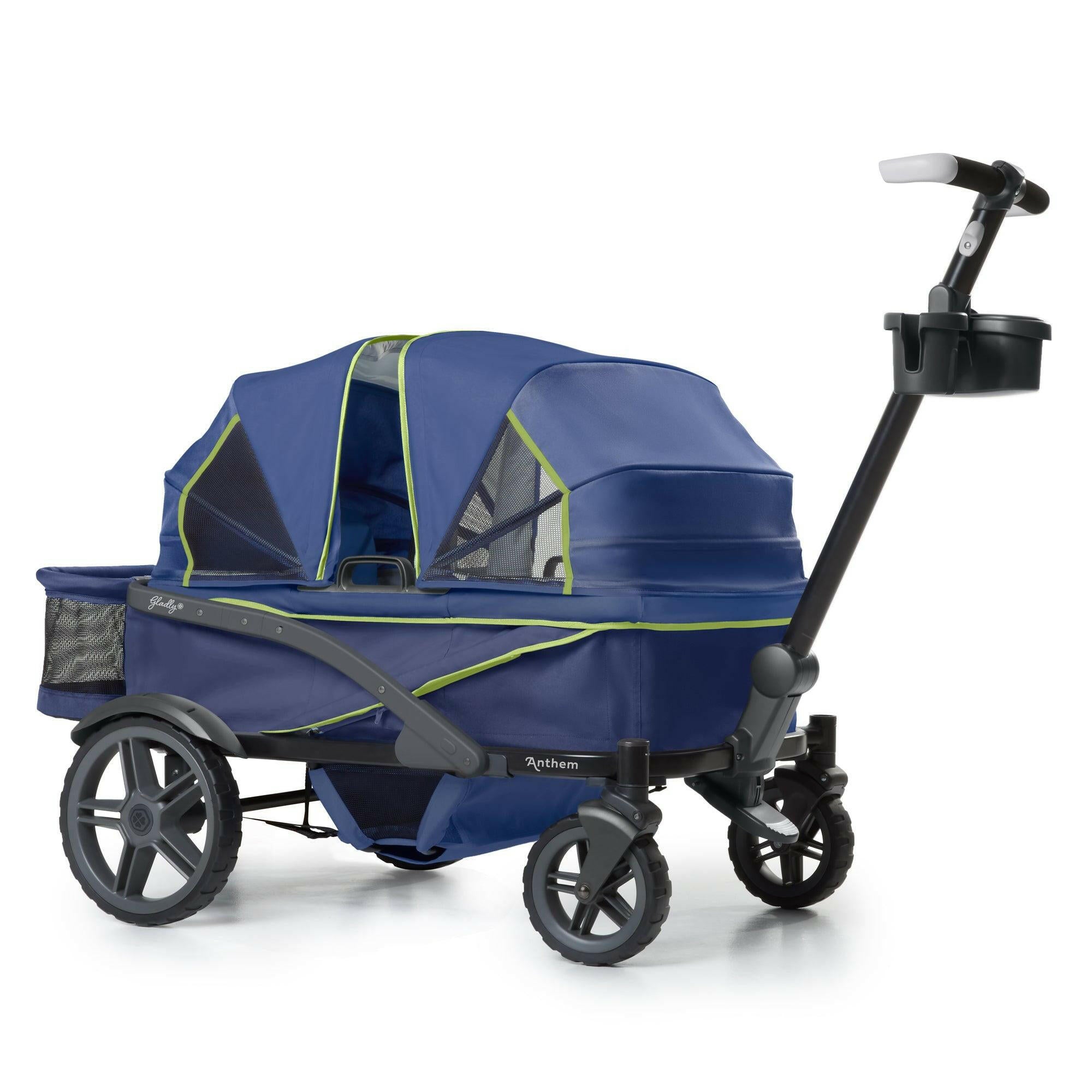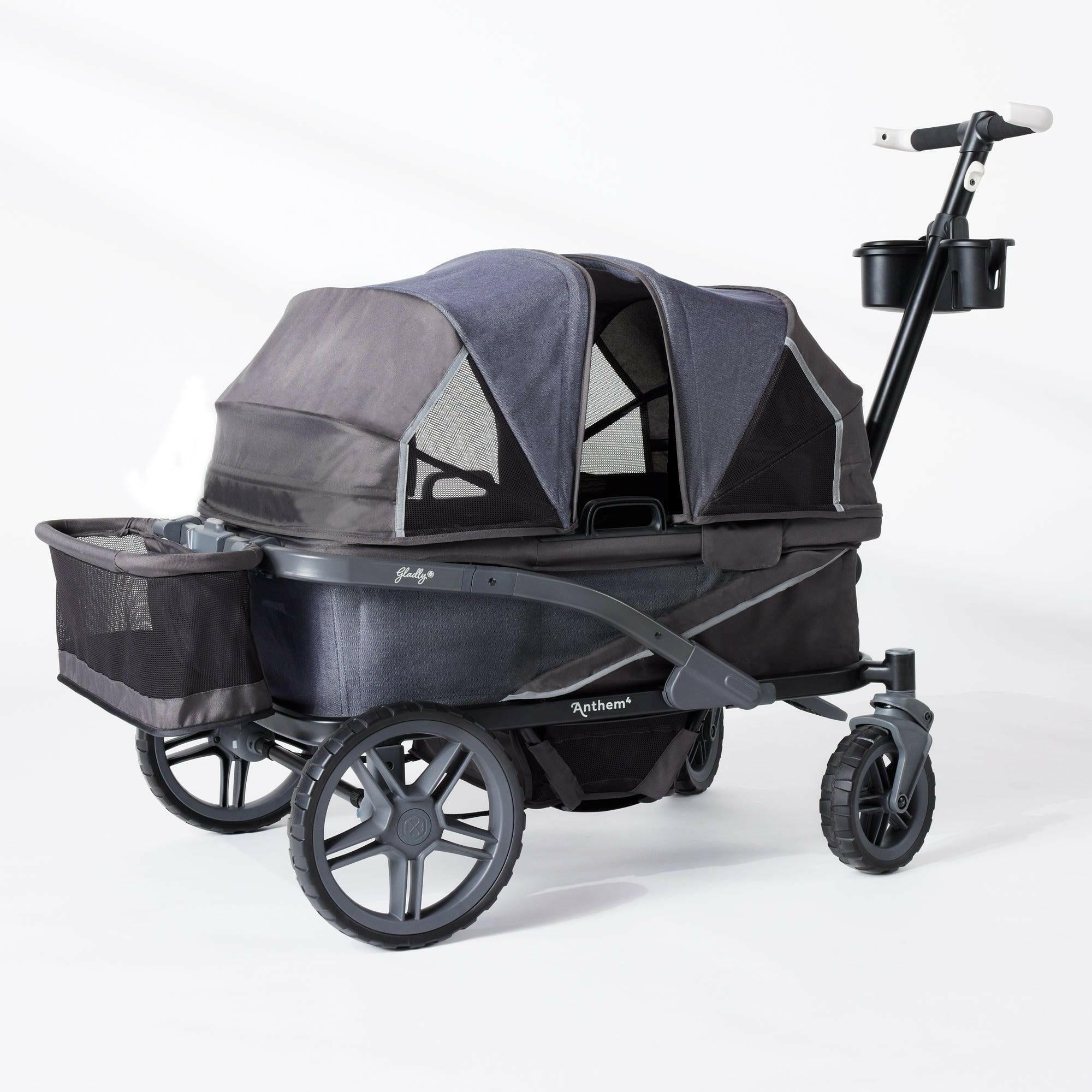 Experience the ultimate blend
of fashion and function
The Anthem Stroller Wagon redefines the experience of outdoor strolls for both parents and kids. Be it a trip to the park, a casual stroll around the neighborhood, or a fun-filled beach day, our stroller wagon will make it more convenient and fun for everyone.
USE CODE SEAMOSSPRESALE TO SAVE 20%- DISCOUNT APPEARS IN CART